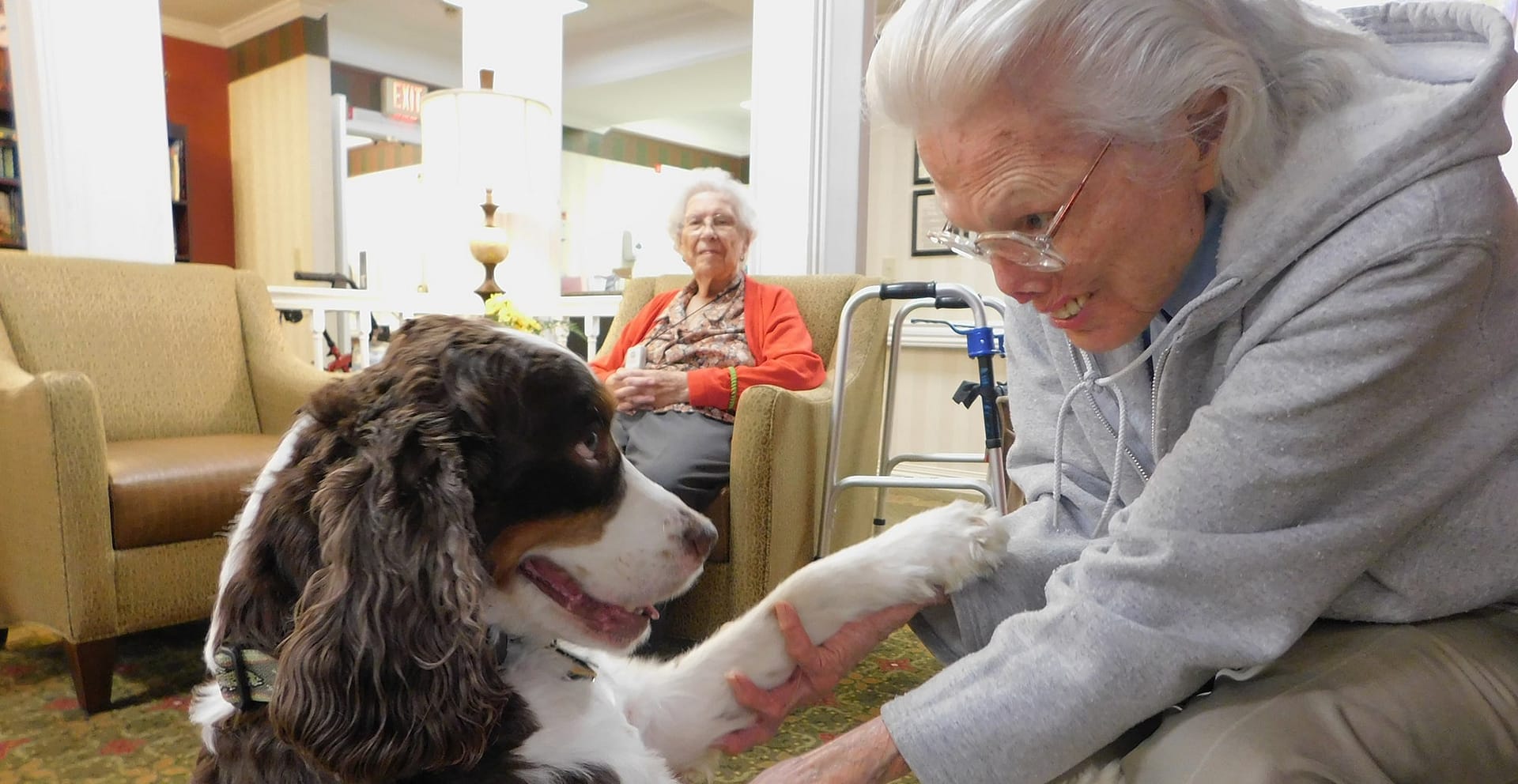 Physical Therapy
On-site physical, occupational and speech therapy services are provided now at many Morning Pointe assisted living/personal care and Alzheimer's memory care communities through both an outpatient therapy clinic and home health visits inside the building. The purpose of the new in-house therapy service is to provide residents easy access to additional services. These services proactively maximize their independence and increase their chances of remaining at Morning Pointe longer, rather than having to move into a nursing home. Check with the staff at your community for details on available services.
Pet Therapy
Animals in assisted living and Alzheimer's memory care provide a constant source of comfort and are a focus of our attention. Pets bring out our nurturing instinct. They also make us feel safe and unconditionally accepted.  Research has shown that pet therapy can reduce pain symptoms, depression, anxiety and stress.  We schedule regular visits from pet therapy groups at our assisted living/personal care and Alzheimer's Memory Care communities and even encourage residents to bring their beloved pet.
Music & Memory
Research shows that personalized music playlists, delivered using iPods or related digital audio devices, have the ca­pacity to transform quality of life for some individuals struggling with a wide range of physical and cognitive impairments.
Here's why: 
• Musical memory is profoundly linked to emotions.
• These memories are stored deep in the brain.
• When individuals suffering from Alzheimer's hear a melody connected with a meaningful memory, they can re‑awaken.
• Many people who have not spoken in years find words and sing lyrics.
• They often regain the ability to converse and connect to those around them temporarily.
• The key is a personalized playlist that includes songs that are specifically tied to their past life experiences and memories.
Did you also know that music:
• Increases cooperation and attention by reducing resistance to care
• Reduces agitation and sundowning
• Enhances engagement and socialization, fostering a calmer social environment
• Provides a valuable tool for the effort to reduce reliance on anti-psychotic and anti-anxiety medications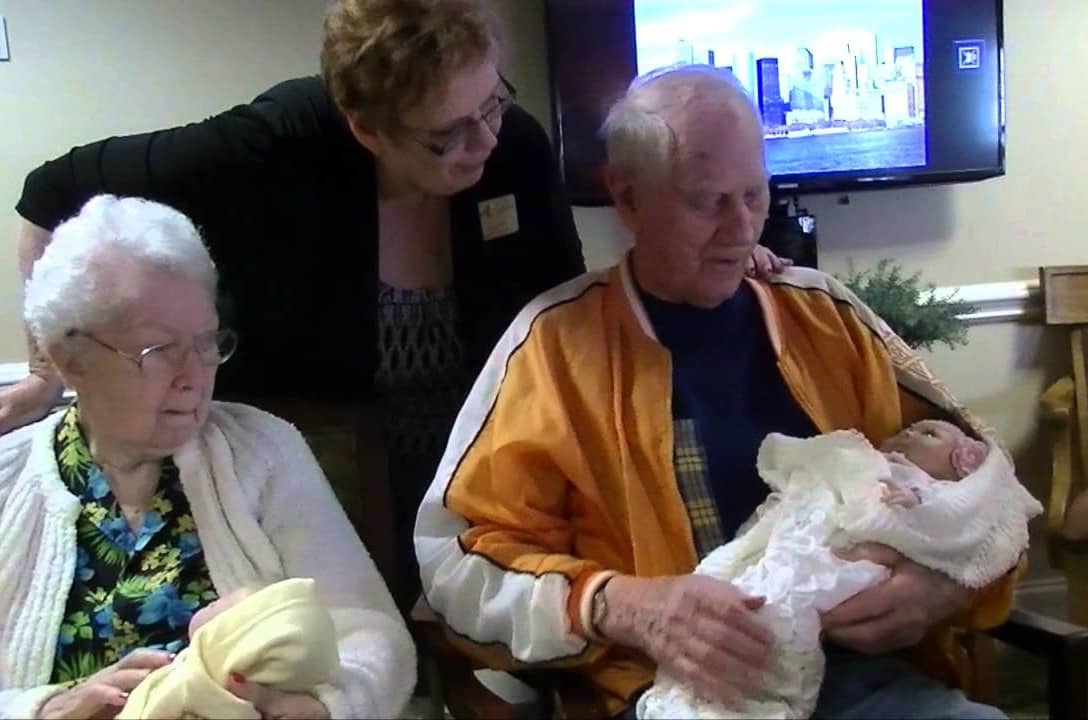 Cuddle Therapy
Cuddle Therapy is a recognized beneficial program for many residents with Alzheimer's and other forms of memory loss. Baby dolls can be used to help reduce anxiety, distress, anger, withdrawal and communication difficulties.
Often, they can bring about a sense of calmness, purpose, and in many cases a connection with memories of a resident's own real children. Understanding the benefits and seeing the impact firsthand, Morning Pointe decided to make its cuddle therapy program even more unique by offering specially created dolls that look, smell and feel like real babies with a goal of  enhancing the quality of life for the residents. Each Morning Pointe Lantern Memory Care Community is home to Gigibean Sprout Dolls and a nursery area.
"She is doing things at Morning Pointe, I didn't think she would ever do again," said Dr. Curtis  Sexton, a family physician for over 50 years and now with Community Health Clinic in LaFollette, TN. "It's so touching for her and very therapeutic. It is good for my mother-in-law; she is so proud of those babies."