Choateville Christian Sends Cozy Blankets to Morning Pointe
FRANKFORT, KY — A warm, fuzzy gift of kindness was in store for Morning Pointe of Frankfort residents. Members of Choateville Christian Church's VBS Youth Group made burr blankets for the seniors at the personal care community, with compassion lovingly stitched into each.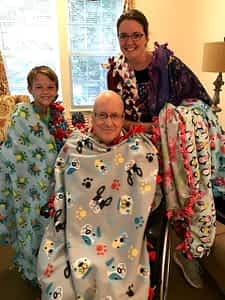 Morning Pointe invites churches and faith-based organizations to enjoy fun and fellowship with the residents as part of the life enrichment program.