Helpful Packing Tips
Packing for a move to a new community can be overwhelming. To help with the move, here is a list of recommended packing items along with tips and strategies to make the transition as smooth as possible.
Familiar Items that remind your loved one of home and family are so important.
Favorite Quilts, Family Pictures, Favorite Chair etc.
Housewares:
While most dining is done in the Main Dining Room, some rooms have a kitchenette and you may want to stock with a few cups, snacks, etc.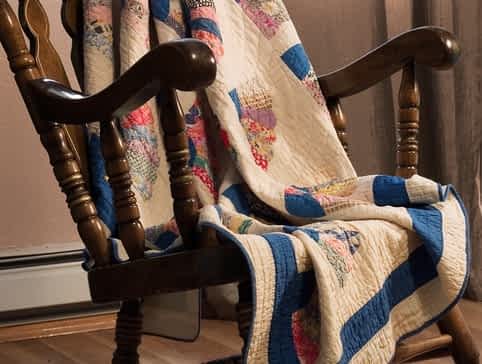 Clothing:
Tops, bottoms, PJs, underwear, socks, shoes and jackets
Please do not bring dry clean only clothing.
Bring seasonal appropriate clothing.
Make sure that all clothing is labeled with your loved one's initials.
Skid-proof Socks
Shoes with a back and non-slip soles.
Clothes Hamper for Laundry (labeled with resident name)
Throw Blanket
Two Sets of Sheets for Bed along with a Vinyl Mattress Cover
Personal Items/Toiletries:
Toothpaste/Toothbrush
Denture Products
Comb/Brush
Soap
Shampoo
Shaving Products – electric razors are preferred but disposable razors need to be left with nursing staff.
Incontinence Supplies (Not provided by community, but offered through in-house pharmacy)
Glasses/Hearing Aides
Make Up
Towel Sets (labeled with initials)
Shower Curtain & Rings
Large Print Digital Clock
What NOT to Bring:
Please give all medicine to the nurse. For safety reasons, no medications are permitted in resident's rooms.
No extension cords are permitted in room.
No Microwaves, coffee pots or electrical appliances due to fire hazard.
No Cleaning Supplies/Chemicals due to safety reasons.
Do not bring valuables and jewelry of large value*
Please be mindful of thick rugs and bed heights that may cause falls.
*Actual money values may vary based on communities needs
*Statements contained in this material should not be relied upon as medical advice. You should consult a physician for specific medical advice.