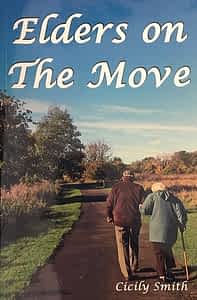 FRANKFORT, KY — Cicily Smith, program director at The Lantern at Morning Pointe Alzheimer's Center of Excellence, Frankfort (KY) combines her love for caregiving and her spiritual walk, putting her deep reverence for both between the pages of her first published book Elders on the Move.
The storytelling started seven years ago when Smith began her career in providing home care to older adults. She says the book was inspired by her Christian upbringing, but the idea sparked when a daughter of a woman she cared for suggested she write down her experiences in caregiving – a different experience than in her previous role.
"At first, it was something different from working at a university to working with students to working with this one lady one-on-one," Smith says. "But I realized I was tapping into a gift I didn't know I had."
But working with seniors is nothing new for the program director, who was very close to her grandparents, taking the city bus to visit them and helping them put away groceries; Prayer and reading the Holy Bible were habits deeply rooted in her way of life, thanks to them.
Smith's love for older adults can be seen to this day in her role at the Alzheimer's memory care community, which is now using her book as a training guide for those new to caregiving.
"Through this experience, I gained a deep respect for seniors," she says. "They are such an important part of our society and deserve such great honor and dignity. I hope that my story — and walk with the Lord ­­— can inspire those who are new to the Alzheimer's experience."