CHATTANOOGA, Tenn. (January 4, 2017) –  Morning Pointe Senior Living is proud to announce the beginning of a year-long celebration of its 20-year legacy serving seniors and their families in the Southeast.
Founded in 1996, the locally based healthcare services company started with its two co-founders Greg A. Vital and Franklin Farrow, who share one vision to change the senior care industry. The company has since expanded to 27 Morning Pointe Senior Living and The Lantern at Morning Pointe Alzheimer's Center of Excellence communities with three additional communities scheduled to open in the coming year. The company has more than 1,600 residents and 1,300 associates in Alabama, Georgia, Indiana, Kentucky and Tennessee. Five of the Morning Pointe campuses are located in the greater Chattanooga area.
With a mission to serve seniors through a positive corporate culture that reflects Judeo-Christian values, Morning Pointe is committed to providing services that enhance the wellness, lifestyle and enjoyment of senior living in a secure environment that promotes hospitality, dignity, independence and quality of life.
To celebrate two decades of being a premier choice for senior care, Morning Pointe has launched "Make Your Mark" – a year-long community service campaign with a goal of giving back 20,000 hours through volunteer efforts and philanthropic projects during 2017. The company's website will also feature a Memory Wall, showcasing memories and community service activities shared by Morning Pointe residents, families, associates, volunteers and partners.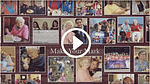 "Morning Pointe has become what it is today because of the trust families have placed in us, our compassionate associates, and countless volunteers that help us exceed expectations in providing exceptional senior living and Alzheimer's memory care," says Greg Vital, president and CEO of Morning Pointe. "We are giving back in a big way to extend our gratitude to the people who have been a part of our legacy for 20 years and counting."
Beginning this month, each senior campus will kick off the campaign with a 20th Anniversary Celebration, which will include tours, guest speakers, unique programming, and an announcement of plans to make their mark through volunteerism.
To complement Morning Pointe's mission of care and compassion, Vital and Farrow created the Morning Pointe Foundation in 2014. The foundation will make its contribution to the 20th Anniversary campaign through scholarship programs awarded to regional colleges and universities, including The University of Tennessee at Chattanooga, Tennessee College of Applied Technology in Athens and Jacksboro, Southern Adventist University and Chattanooga State Community College. The 501(c)(3) organization creates community partnerships, scholarships and caregiver support initiatives in its mission to advance the care of seniors.
The "Make Your Mark" campaign was inspired by the company's commitment to community involvement through life enrichment and intergenerational programs designed to promote healthy, active lifestyles for seniors. Volunteers and community partners are invited to help Morning Pointe achieve its goal of 20,000 hours by visiting www.morningpointe.com/makeyourmark.