DANVILLE, KY — With the nearest Chick-fil-A about 40 miles away, Morning Pointe of Danville residents and associates had different plans to celebrate the annual "Cow Appreciation Day."
The senior living and memory care community visited the family-owned Devine's Farm in Harrodsburg to milk the "Marvelous Milking Moo."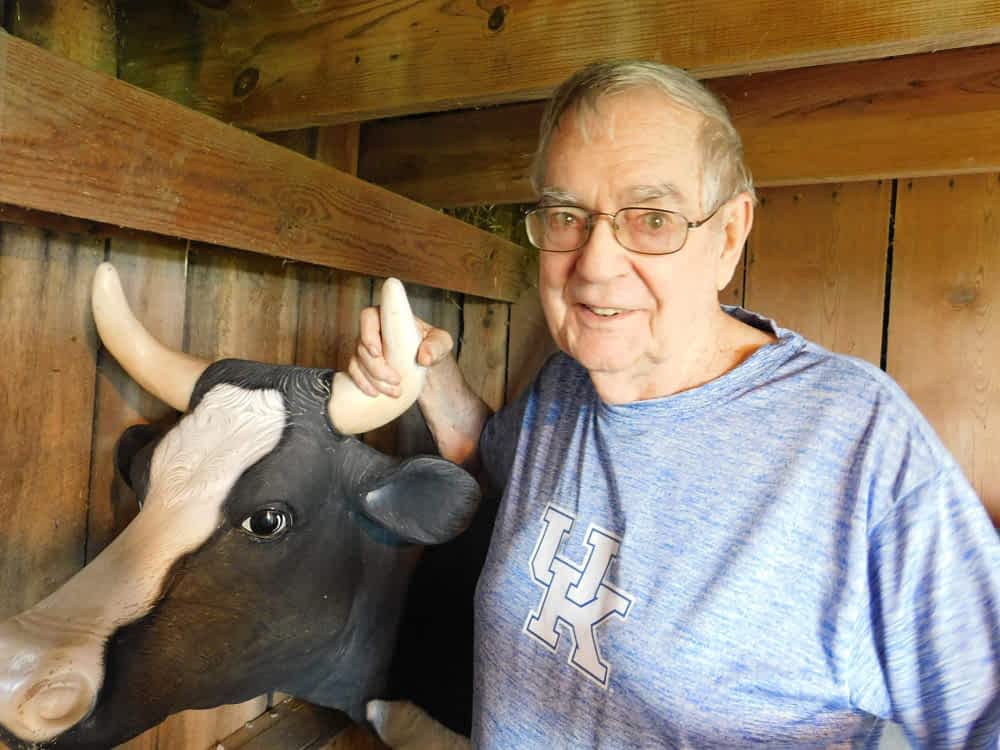 But this isn't your "run of the mill" community cow named Bessie or Buttercup. It is a simulated milking cow from Texas designed to teach students and adults how to dispense milk using water as the substitute.
The experience brought back many memories for the Morning Pointe residents who once lived on farms and homesteads themselves.
Morning Pointe supports local businesses through fun and educational activities and events as part of the life enrichment and Meaningful Day(tm) programs.
Photo: Morning Pointe of Danville residents Joe McDaniel and Pete Kinslow milked the "Marvelous Milking Moo" at Devines Farm in Harrodsburg.