FRANKLIN, Tenn. — Guests dared to travel the hallowed halls at Morning Pointe of Franklin in search for sweets and spooky stories during the "Fall Festival" event.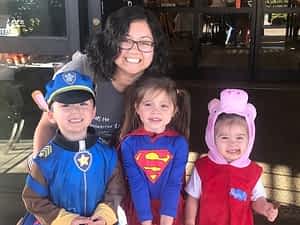 Visitors of all ages weren't afraid to enjoy the festivities with the seniors and associates at the assisted living and Alzheimer's memory care community, who greeted the visitors with intergenerational activities, pet therapy, live DJ and family fun.
Morning Pointe invites the community to celebrate holidays with the residents as part of the life enrichment and Meaningful Day(tm) programs.
Photo: Locals weren't afraid to visit the seniors at Morning Pointe of Franklin, who greeted guests of all ages with creepy costumes, ghost tales, treats and fun intergenerational activities.