FRANKLIN, Ind. — Habitat for Humanity hosts its annual Soup Bowl fundraiser, challenging local restaurants and organizations to step up to the plate with their best soup recipes. Morning Pointe of Franklin joins local businesses and sponsors in serving nearly 10 gallons of soup to hungry attendees during the event. Every year, the residents take pride in making the same slow cooker staple — "Buffalo Chicken Chili."
A spicy aroma filled the assisted living and memory care community, as the seniors and associates took turns stirring their soup for two and a half hours, taste testing and perfecting their signature dish.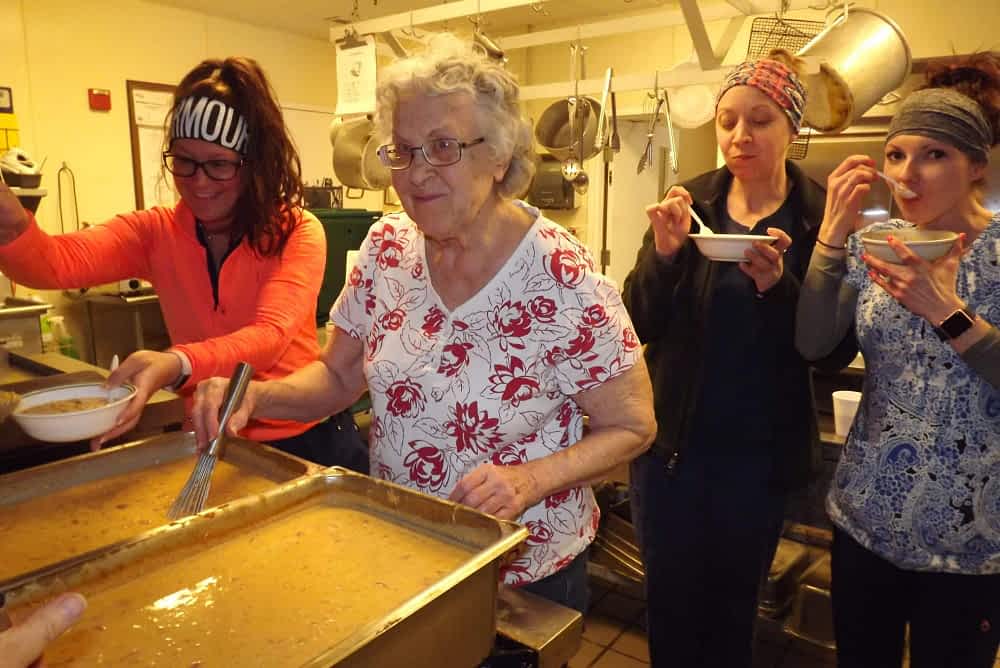 As part of the life enrichment program, Morning Pointe partners with local nonprofits to pay it forward through annual community service events and fundraisers aimed at making a difference in the lives of others.
Photo: Donna King, Morning Pointe of Franklin resident, watches over the Buffalo Chicken Chili, a favorite dish made annually for the Habitat for Humanity's Soup Bowl.
Photo: Danielle Sanders, Sarah Lee and Ashley Frana, nurses at Morning Pointe of Franklin, enjoy a sample of the Buffalo Chicken Chili, as Donna King, Morning Pointe of Franklin resident, smiles and continues stirring.