CALHOUN, Ga. — The leadership team at Morning Pointe of Calhoun participated in the Alzheimer's Association's Alzheimer's Awareness Day at the Georgia State Capitol, meeting with local legislators to promote awareness of Alzheimer's disease alongside area businesses who share the same vision of a future without the condition.
The assisted living and memory care community partners with local organizations to support resources for seniors and caregivers touched by the disease.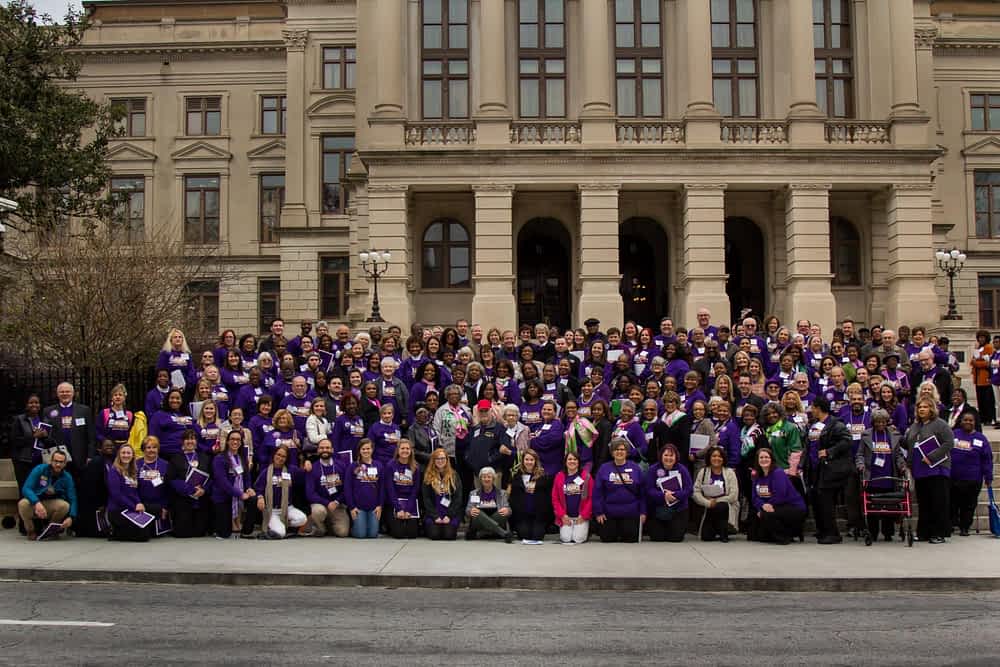 Photo: Morning Pointe of Calhoun leadership associates Aldo Ancheta, executive director, Robin Odom, resident services director, Mary Braden, Lantern program director, Lisa Caldwell, life enrichment director, Paulette Greene, business office manager, and Jamie Hibberts, food services director, visited the Georgia State Capitol during the Alzheimer's Awareness Day hosted by the Alzheimer's Association.