Morning Pointe Presents
The Best Friends Approach
with Virginia Bell, MSW, author
November 15, noon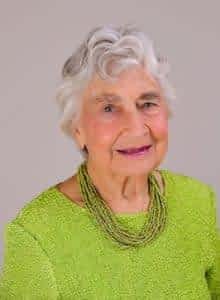 About Virginia:
Virginia Bell received her MSW from the University of Kentucky in 1982 and her B.A. from Transylvania University, Lexington, KY in 1944. She developed one of the first dementia-specific day centers in the country opening in 1984 using the Best Friends approach.
Virginia has lectured widely on the Best Friends approach to dementia care at national and international conferences, speaking at twelve National Education Conferences of the Alzheimer's Association and lecturing at the last twenty seven conferences of Alzheimer's Disease International. She has co-published journal articles and book chapters, notably in Dementia Care: Patient, Family and Community (Johns Hopkins, 1989).
Each tour guest will receive a copy of her co-authored book The Best Friends Approach to Dementia Care.
Lunch will be served.
For more information, call (859) 721-0350.
Morning Pointe of Lexington-East
150 Shoreside Dr.
Lexington, KY 40515
(859) 721-0350