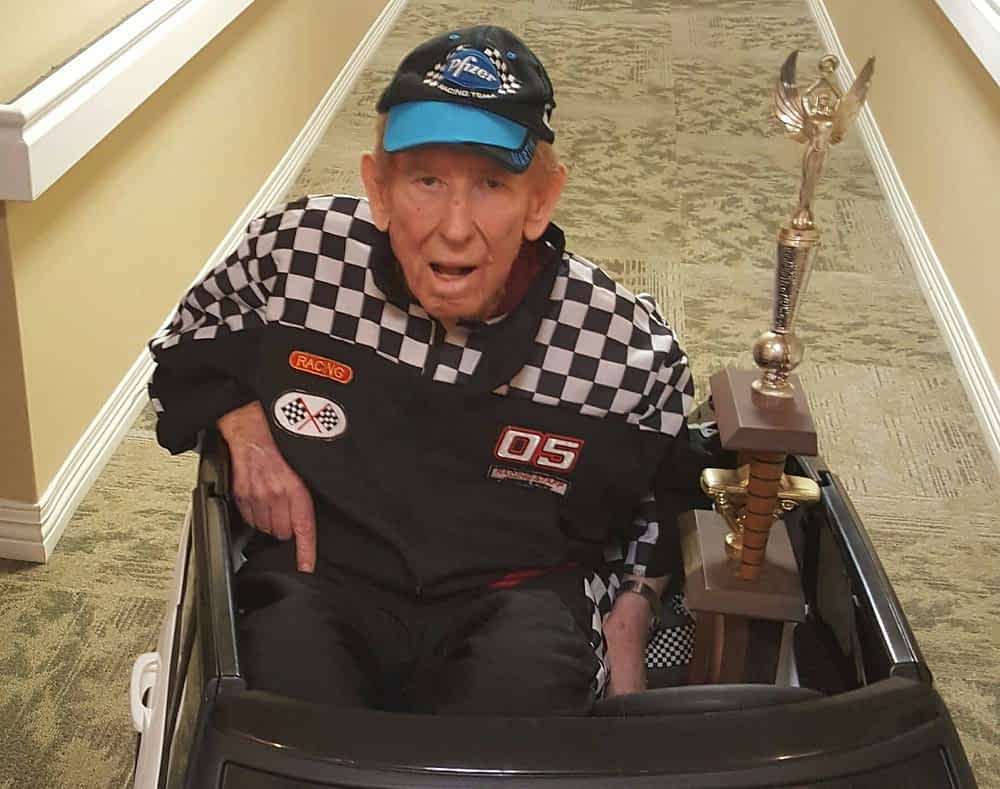 RUSSELL, KY – Morning Pointe of Russell resident Carl Meade reached back in time for his Halloween costume.
Meade, a former drag racer, planned a cool costume, dressing himself in a racing outfit and bringing a "miniature pace car" to ride into the judging room during the senior living community's Halloween contest – one of his first authentic
trophies reclining in the "passenger's seat."
As part of the life enrichment program, Morning Pointe never misses an opportunity to celebrate the residents' favorite holidays – especially when they can relive their fondest of memories.
Photo: Carl Meade, Morning Pointe of Russell resident, turned back the clock in his race car costume, complete with his very own authentic racing trophy.