RICHMOND, KY — Morning Pointe of Richmond resident Fletcher Williams reflected over his 95 years of life with friends, family and residents at the senior living community. Cake and ice cream were on the menu, as Morning Pointe associates and volunteers came together to celebrate Williams' special day.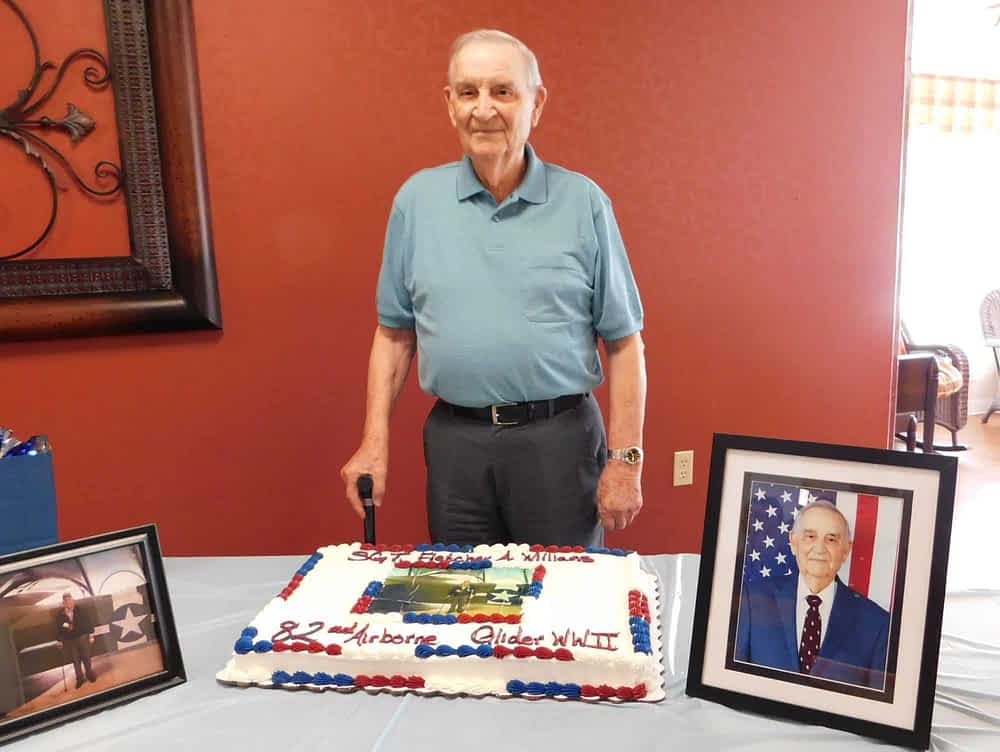 Williams served in the 325th Glider Infantry, 82nd Airborne Division that landed on the beach shores in France on D-Day during World War II. Last year, Williams and his nephew paid a visit to Normandy, France to retrace his steps along the shoreline battlefield. The story on his voyage back to Europe has made headlines in the local newspapers, and he was featured in the latest issue of Milestones Magazine — a regional biannual senior living and memory care publication available at Morning Pointe Senior Living communities.
Photo: Fletcher Williams, decorated World War II veteran and resident at Morning Pointe of Richmond, celebrated his 95th birthday with friends, family and ample cake and ice cream at the senior living community.