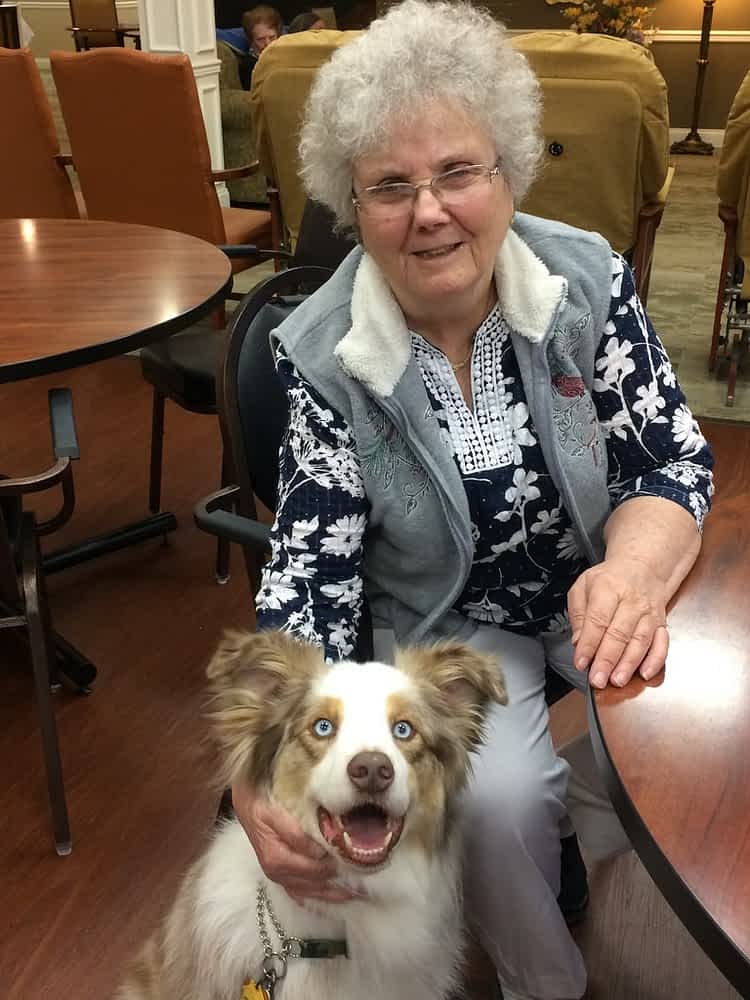 BRENTWOOD, Tenn. — Morning Pointe of Brentwood residents undergo a type of therapy everyone enjoys — pet therapy.
Throughout the month, the assisted living and memory care residents welcome five dogs to bring them a healthy dose of happiness and joy.
As part of Morning Pointe's life enrichment program, pet shops and animal shelters are invited to bring furry, feathered and four-legged friends to spend time with the seniors.
Photo: Margie Payne, Morning Pointe of Brentwood resident, spends time with Dobson.