Morning Pointe of Tuscaloosa residents, staff and volunteers had a school supply collecting contest benefiting second graders at Matthews Elementary School.
Each of the assisted living community's residence halls teamed up to gather the most items in colorful, decorated boxes. In addition to a generous donation from the local Target employees, the residents tallied a total of 400 items at the end of the contest.
As part of the Life Enrichment Program, Morning Pointe residents and associates take part in activities that "pay it forward" to people in need. The assisted living and memory care community embraces intergenerational activities, as young people enjoy meaningful interaction with the residents.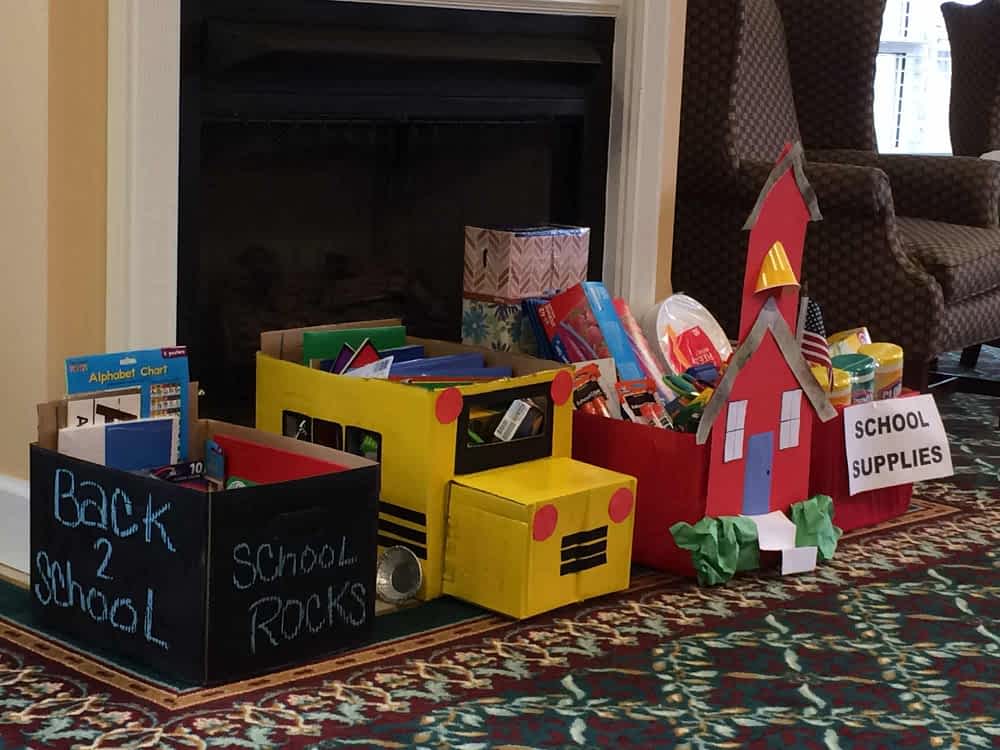 "It's so important that we help students get off to a good start for the school year," says Lynn Armour, Life Enrichment Director at Morning Pointe. "Our seniors had a lot of fun gathering the supplies, so it's a win-win with smiles all around."
Photo: Residents at Morning Pointe of Tuscaloosa delivered 400 school supply items to second grade students at Matthews Elementary School.