COLLEGEDALE, Tenn. – Residents at The Lantern at Morning Pointe Alzheimer's Center of Excellence, Collegedale, were ready – or so they thought – for the clowns at the Haunted Barn on McDonald Road in McDonald, Tenn.
But after they met, the seniors loved them so much, they wanted to take them back to their memory care community.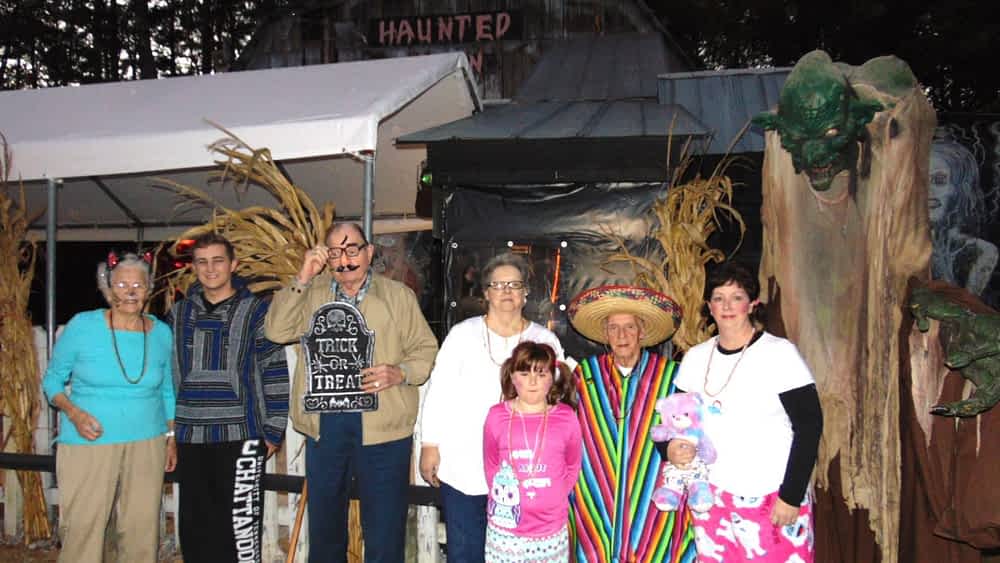 As part of the Meaningful Day program, Morning Pointe never misses a moment to celebrate annual holidays through fun, traditional outings with family and friends.
Photo: The Haunted Barn cast members met the residents at The Lantern at Collegedale.