TUSCALOOSA, Ala. — Morning Pointe of Tuscaloosa invited local veterans, their spouses, the Tuscaloosa Fire Department and the greater community for a special Veterans Day program and to witness a flag retirement ceremony led by Boy Scout Troop 90.
The assisted living and memory care community officially retired its flag in adherence to the United States Flag Code.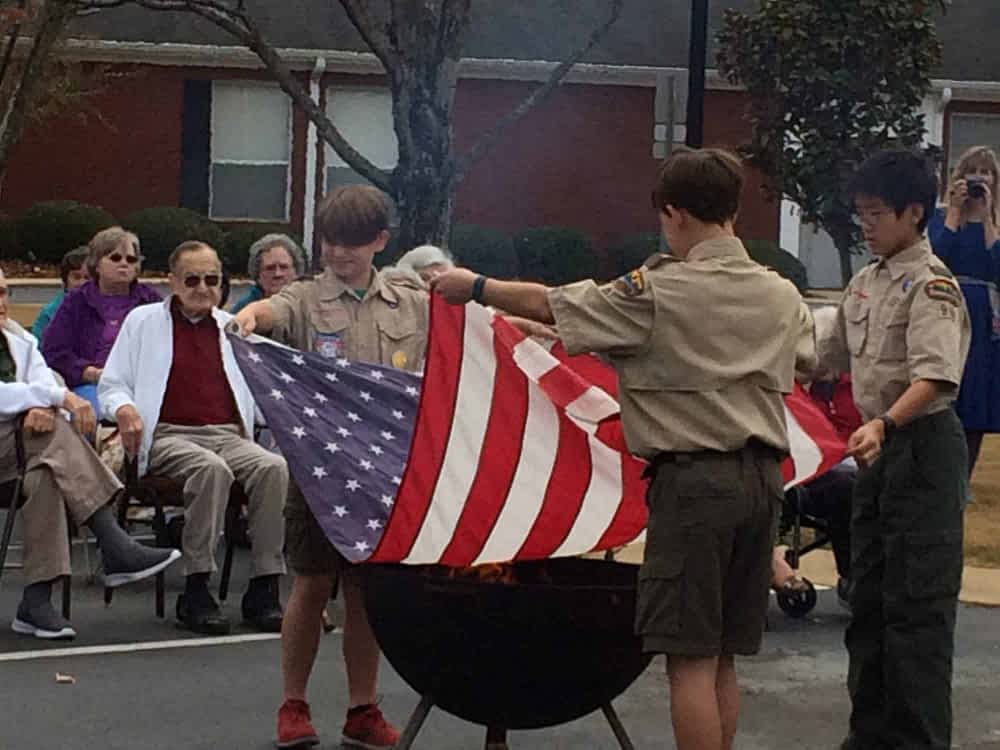 With respect and reverence, the boy scout troops performed the ceremony, which involves the burning of the American flag and the posting of a new one. Community members also brought their own flags to be retired.
"I was so glad to see you doing this; my flag has been on a top shelf for two years, and I am glad to know I have disposed of it with the respect it deserves," says Lili Powell, Tuscaloosa resident who attended the event.
Photo: During the flag retirement ceremony at Morning Pointe of Tuscaloosa, Boy Scout Troop 90, led by troop leader Andy Harrell, hover the American flag over a cauldron of fire as mandated by the U.S. Code.