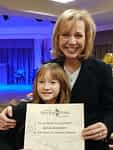 FRANKLIN, Tenn. – The season for giving is no news to 10-year-old Grace Gustavson, a fourth grader at Pearre Creek Elementary School, who spends much of her time serving others.
How much? Since March, she has clocked more than 100 hours of community service at Morning Pointe of Franklin. Whether she's setting up for activities, calling Bingo, or sitting with the seniors and their families, Gustavson's generosity can be found all over the assisted living and memory care community.
But her acts of kindness have not gone unnoticed, as Gustavson was recognized with a certificate of service signed by Morning Pointe residents and associates.
"She is a special person, and we are so glad to call her a member of the Morning Pointe family," says Patricia Adcock, life enrichment director. "She brings encouragement and life through her hard work and dedication to us. The residents and associates are so very grateful to have Grace in their lives."
"It warms my heart as a mom when Grace scampers off to visit her older friends at Morning Pointe typically when I'm there part-time as a receptionist," says Rose Gustavson, Grace's mother.
The young volunteer says helping the residents with their pets and assisting with activities are among her favorite ways to lend a hand, and the seniors openly express their gratitude for her.
"I think Grace is one of the most personable girls I've had the privilege of meeting," says resident Clifford Smith. "She's very sweet. We like her. She's a pleasure to be around."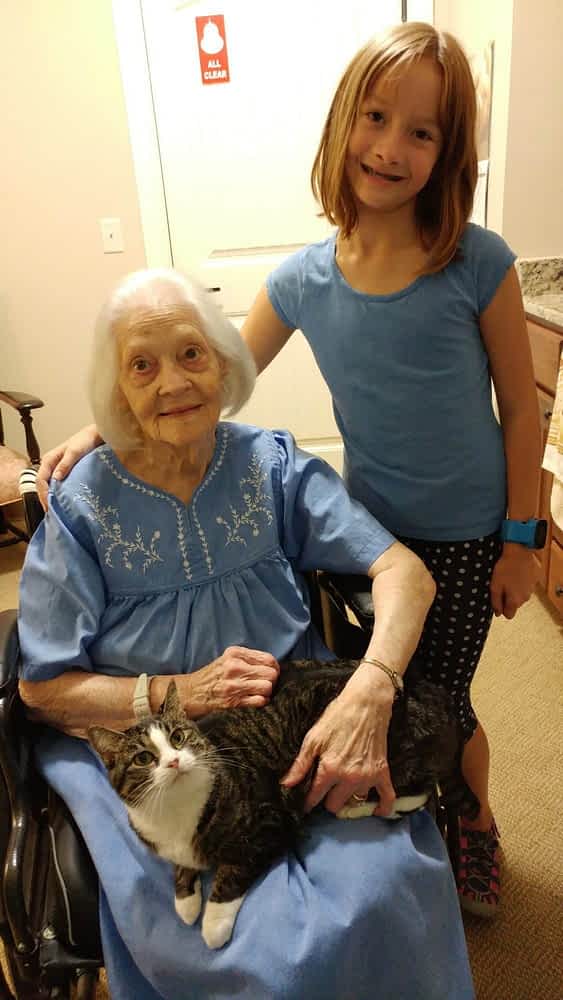 "She's such a precious, loving little girl. She gives the best hugs in town, and she's a good 'waitress'," says resident Barbara Seagrove.
As part of Morning Pointe's life enrichment program, dozens of volunteers from all age groups are invited to spend time with the residents. But Nell Ann Crowe, community relations director at Morning Pointe, says Grace is mastering goodwill ahead of her peers.
"It's rare for a child of her age to be so comfortable and devoted to volunteer at an assisted living community," Crowe says. "She's not the least bit intimidated by the age or needs of the residents."
But when asked about her motivation, Grace's reasoning is simple, yet profound.
"The residents are friendly and it feels like I have 50 grandparents at Morning Pointe," she says. "I just think that when I hug them, the happiness from me goes to them and that makes me happy."
The assisted living and memory care community opens its doors to volunteers with all talents. To learn more about volunteerism opportunities at Morning Pointe, call (615) 614-8555.
Photo: Nell Anne Crowe, community relations director at Morning Pointe of Franklin, congratulates Grace Gustavson, 10, volunteer, on achieving 100 volunteer hours at the assisted living and memory care community.
Photo: Alice Garner, Morning Pointe of Franklin resident, and volunteer Grace Gustavson, 10, of Franklin interact together with Garner's cat, Daisy.