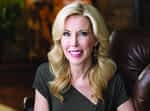 BRENTWOOD, Tenn. (March 21, 2017) – Ashley Campbell and Shannon Campbell, children of Grammy Award-winning country music legend Glen Campbell, will honor their father's lifelong legacy with an opening performance during a free Alzheimer's awareness event featuring Kim, Glen's wife and caregiver.
"An Evening with Kim Campbell," will be held Thursday, March 30, at 7 p.m., at Brentwood Baptist Church, located at 7777 Concord Road in Brentwood, The event is sponsored by the Morning Pointe Foundation, in partnership with First Tennessee Bank, WSMV-TV Channel 4 Nashville, Always Best Care Senior Services of Greater Nashville, and Morning Pointe senior living and memory care communities in Brentwood, Columbia, Franklin, and – coming soon – Spring Hill.
This is the fourth event sponsored by the Foundation, as Kim offers a message of hope that has touched many in the aging population. Kim has told her story in Chattanooga, Knoxville and Lexington, KY, offering her powerful testimony and words of inspiration to audiences. Kim has toured the nation, sharing her personal journey as a caregiver to Glen who is reported to be in the final stages of Alzheimer's disease. With Kim at his side, Glen's whirlwind goodbye tour in 151 cities was filmed and broadcast on CNN during the summer of 2015. Their documentary "I'll Be Me" is available on DVD.
Morning Pointe communities, in partnership with The Morning Pointe Foundation, have carried educational initiatives across the Southeast to support caregivers of those living with Alzheimer's and memory disorders.
The Foundation has also endowed scholarships in colleges and universities across the state, awarding nursing students pursuing careers in senior healthcare, and promoting awareness of Alzheimer's disease and memory care.
"Morning Pointe has made a commitment to spreading awareness about the needs of Alzheimer's caregivers," says Greg A. Vital, president and CEO of Morning Pointe Senior Living. "For several years, we have been proud to provide a platform for Kim's message, as her story has brought much inspiration to each person who hears it."
"It's a heartbreaking illness, and I think it's especially heartbreaking if you have a spouse that has Alzheimer's," she shares. "You don't have that person in your life to share memories with or plan a future with. It's devastating."
"When you make yourself vulnerable and you are honest about what you are going through, people want to love and support you," she says, reflecting on the impact she and Glen made when reaching out to others who share similar experiences with Alzheimer's disease.
"Kim's message is truly unforgettable," says Page Ensor, regional vice president of operations at Morning Pointe Senior Living. "We are humbled to have the opportunity to share her message of hope with those in the greater Nashville community whose lives have been touched by Alzheimer's disease in some form or fashion."
Guests can register to RSVP at www.morningpointefoundation.com, or call (877) 776-4683. Doors open at 6 p.m., and free parking and handicap parking will be available at Brentwood Baptist Church. Copies of Glen's film "I'll Be Me" and CDs will be available for sale. Free on-site respite care will be available during the event, courtesy of Always Best Care Senior Services of Greater Nashville. Guests may call (615) 337-6596 to schedule services. Paperwork must be completed with the agency before services are rendered.