Senior Living Veterans Affairs Benefits
Many wartime veterans and their spouses are not aware they may qualify for extra monthly income from the Department of Veterans Affairs, a benefit known as the VA Aid and Attendance Pension. These funds can be applied to the cost of at-home or community-based assisted or supportive living services – services which many Morning Pointe communities provide.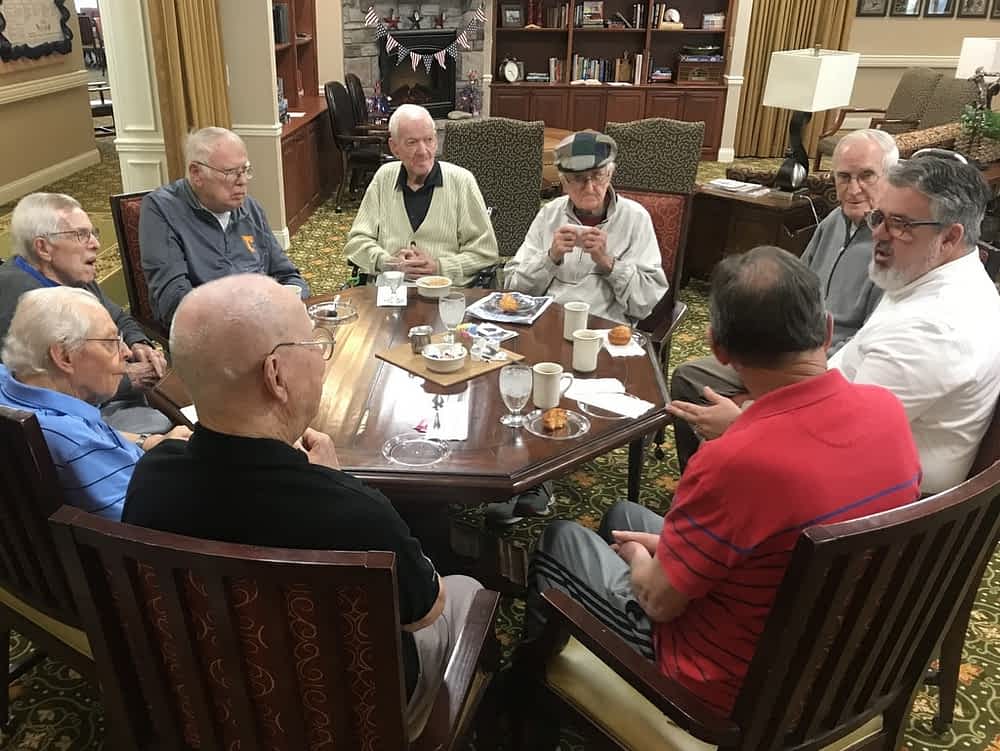 If you or your spouse is in need of assisted or supportive living services and you believe you may be eligible, call 1-800-827-1000 to find the VA regional office nearest you. A VA representative will help guide you through the process to determine if you qualify.
Maximum Monthly Benefit*
Surviving Spouse $1,153
Single Veteran $1,794
Married Veteran $2,127
*Actual benefit amount is determined by the VA based on eligibility. Amounts may increase each year.
Have any questions? We are here to help!