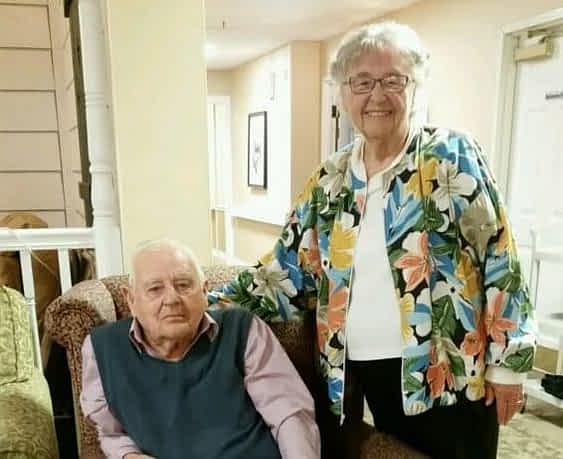 RUSSELL, KY — After seeing Morning Pointe of Russell's iPod drive listing in the local paper, Chris Taylor, 82, decided she wanted to volunteer at the senior living and memory care community, bringing with her more nearly 70 years of experience as a musician.
Taylor, who started taking music lessons at the age of 13, enjoys playing piano for the residents at Morning Pointe, who can resonate with the genres of music she plays. Taylor plays tunes from the '30s and '40s. No longer heard on the radio, these songs come back to life as she fuses melodies with memories to the enjoyment of the seniors.
Since she started volunteering, Taylor says she notices how much the residents appreciate her visits, which encourages her to return. With more than 175 sheets of music and volumes of music books, she enjoys giving the gift of music therapy to the seniors at Morning Pointe as part of the life enrichment program.
Photo: Morning Pointe of Russell resident Burgess Bowling meets volunteer Chris Taylor, a seasoned pianist who has embraced 70 years of musical talent.