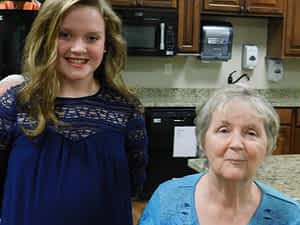 DANVILLE, KY — At 11 years old, Ashley Howard knows how to use the power of music to reach the hearts of the seniors at Morning Pointe of Danville.
Ashley brought the spirit of the season, serenading the residents at the senior living and memory care community with the sound of her voice.
As part of the life enrichment program, Morning Pointe invites musicians and performers from all genres to bring the many benefits of music therapy to the seniors.
Photo: (left to right) Ashley Howard, 11, singer, enjoys performing for Morning Pointe of Danville resident Jan Hurt.