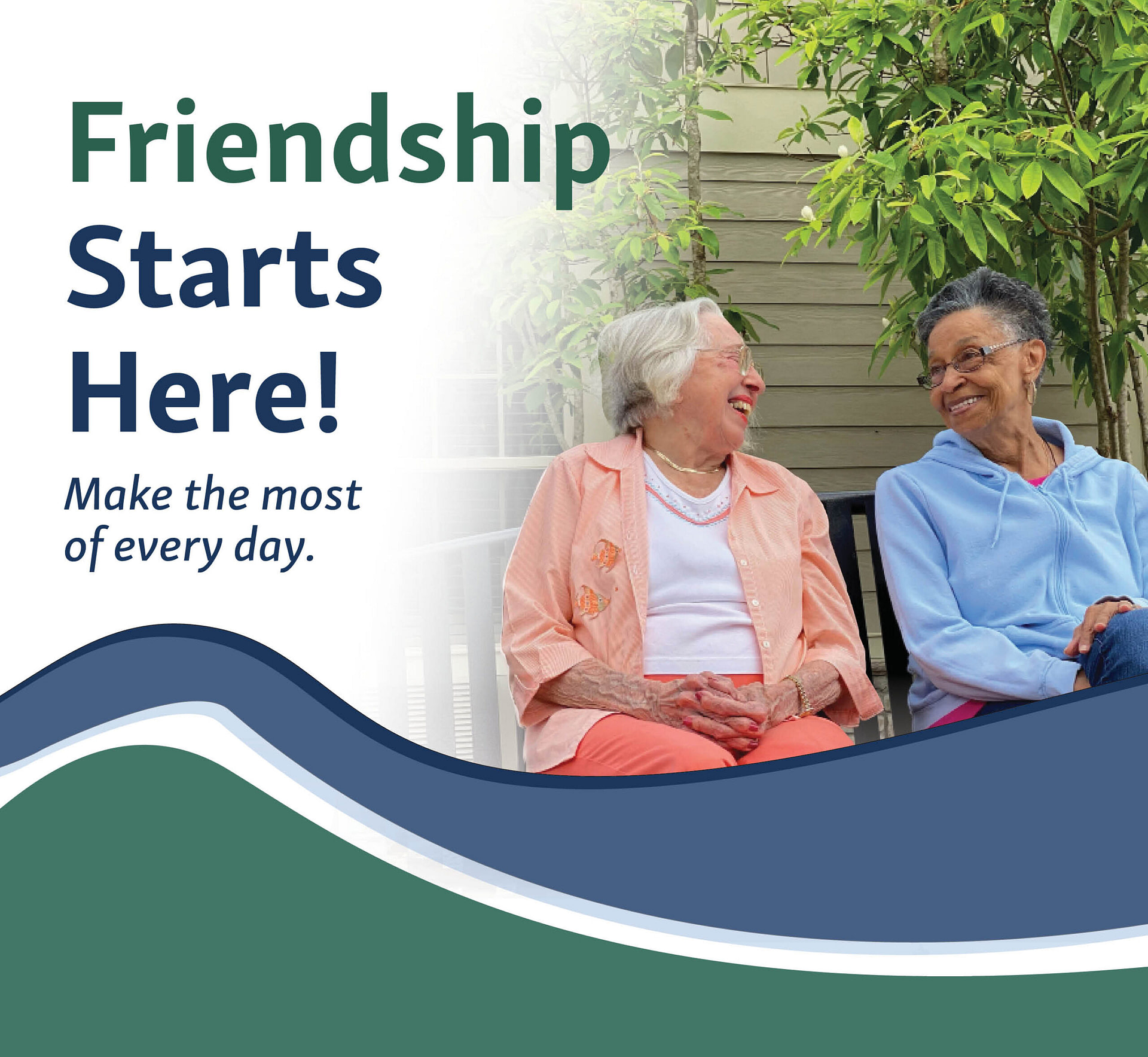 COVID-19 Vaccine Information
To offer convenient access to the vaccine, we have partnered with CVS Pharmacy to provide on-site COVID-19 vaccination for residents and associates free-of-charge. 
Current as of Jan. 2022
COVID-19 Booster Shots are now available: Who is Eligible?
COVID-19 Vaccine booster shots are available for the following Pfizer-BioNTech or Moderna vaccine recipients who completed their initial series at least 6 months ago:
65 years and older
18+ who have underlying medical conditions
18+ who work in high-risk settings
18+ who live in high-risk settings
Further information regarding the vaccine booster shots can be found on the CDC's website.
Below are the EUA fact sheets for the FDA-approved vaccines.
We know you have many questions surrounding the COVID-19 vaccine. Additional FAQs are listed below.
Morning Pointe Visitation & COVID-19 Response Update
---
Vaccine Progress — We Still Need Your Support! (Current as of Jan. 2022)
The vaccine has been a critical and necessary step in fighting the war against COVID.  While we hope to see the benefits of the vaccine continue, it alone will not be the answer to a quick return to life before COVID.  Please note the following key items:
+ Safely restoring a positive resident and family experience, both inside and outside, of Morning Pointe is our main focus.
+ As a licensed healthcare provider, Morning Pointe is required to follow state and local health department guidelines and regulations. While these regulations may seem strict at the time, they are requirements that Morning Pointe cannot ignore.  Please note that CDC guidelines and even state regulations may be overruled by local county health department requirements if a county has too many active cases.
+ Many residents, families and staff have been fully vaccinated and boosted. We hope that this will prove to be a deterrent to the spread of COVID.  However, it does not mean that we are 100% safe. Masks will still have to be worn, limited visitation schedules will remain, along with other reductions to activities both inside and outside of Morning Pointe until restrictions are changed or lifted. Call your Morning Pointe to find out the latest.
+ Based on the latest CDC guidance, people who have been in close contact with someone who has COVID-19 are not required to quarantine if they have been fully vaccinated against the disease (12-14 days following the receipt of the second dose, per manufacturer guidelines). However, since not all residents and associates are eligible for the vaccine, Morning Pointe is engaging additional measures to lessen the likelihood of cases in the community.
+ Per CDC guidance, fully vaccinated people might choose to wear a mask in public indoor settings in areas of substantial or high transmission. It is recommended for fully vaccinated people who have a known exposure to someone with suspected or confirmed COVID-19 to be tested 3-5 days after exposure, and to wear a mask in public indoor settings for 14 days or until they receive a negative test result.
+ Even with the best precautions, there remains the chance COVID cases can return. We are working diligently with authorities to design protocols that would limit full building quarantines and other restrictions that may impact all residents if there are isolated cases.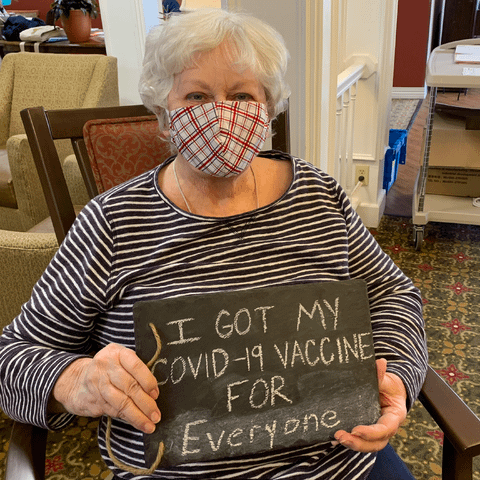 Visitor & Access Policy
As the virus changes–so will we. Always keeping residents safe, first and foremost.
Morning Pointe remains in step with current CDC guidelines and we are continuing to work closely with state and local health officials to provide new visitation opportunities–whether inside or outside the building–based on current protocols and health risks at each community. All residents moving into our communities, as well as new associates, are required to present a negative COVID-19 test (within the previous 72 hours) before entering the building. Families can check with their individual Morning Pointe community for the latest visitation policy at that location.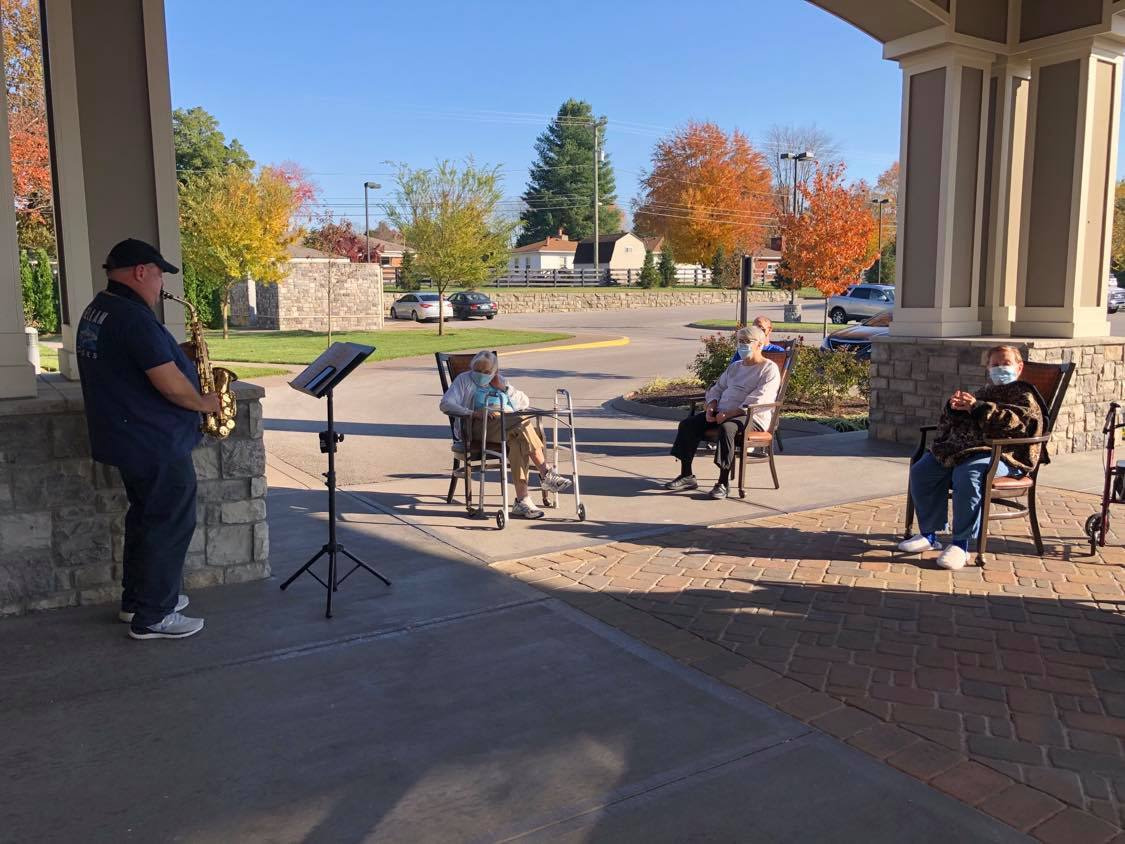 Outdoor & Limited Indoor Visitation (Current as of Jan. 2022)
Outdoor visitation appointments are allowed in TN, KY, IN, AL, and GA. 
Morning Pointe communities in TN, KY, IN, AL, and GA are currently offering indoor visitation based on state guidance. 
All visitors will have a brief COVID-19 screening upon entry to the building, including temperature check. Facemasks must be worn at all times during the visit. 
Check with your Morning Pointe for the very latest on visitation procedures, as these are subject to change at any given time.
Commitment to Health, Safety & Wellbeing
From the outset, Morning Pointe Senior Living has always been in compliance with state and federal testing and reporting guidelines for COVID-19, and we remain committed to the health, safety, and wellbeing of our residents and associates.
All additional CDC guidelines regarding COVID-19 are being followed within our communities. We pledge to do our part to live out our mission of being the provider of choice for assisted living, personal care, and Alzheimer's memory care services.
For more information regarding COVID-19 and current guidelines and restrictions, please visit the CDC website. We will continue to update this page as more information becomes available, or you can dial our COVID-19 hotline at 423-910-4040.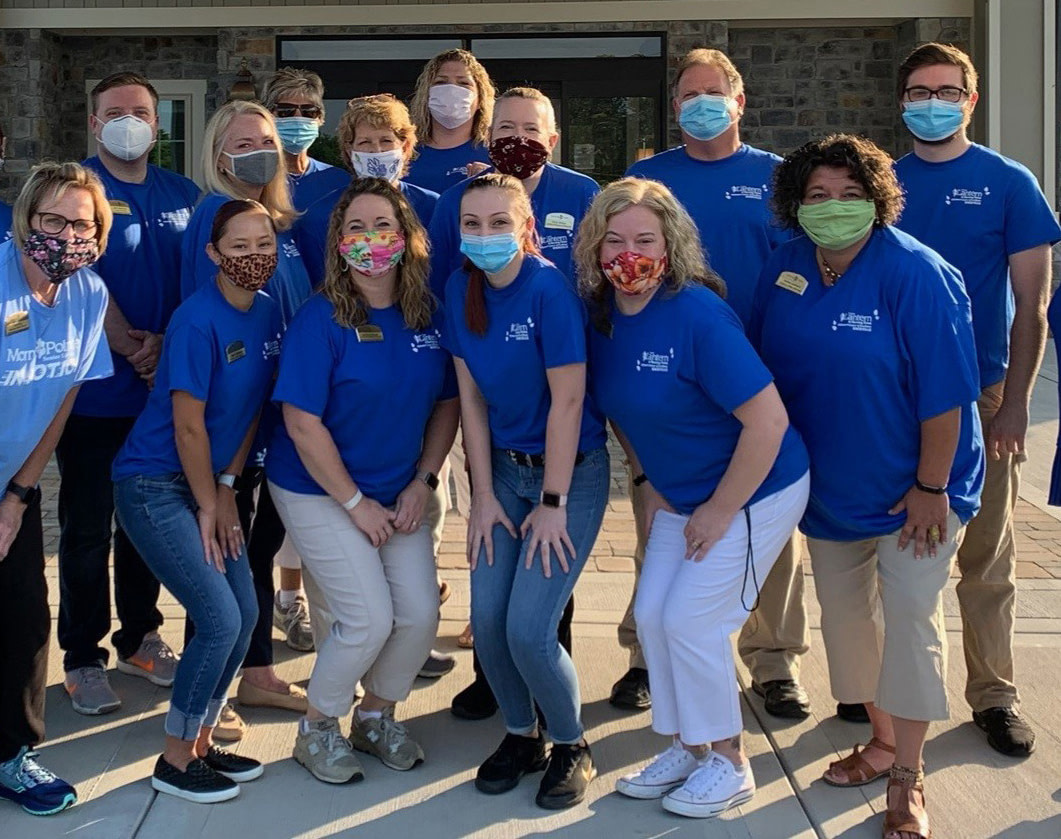 Finding Creative Solutions
We continue to provide innovative ways for our families to stay connected with their loved ones including regularly scheduled FaceTime visits, window visits with special technology and equipment for a more enhanced experience, plus drive-by family nights, Zoom family nights–and more.
Even though the past few months have changed the look and feel of senior living, Morning Pointe is still welcoming new residents! We're offering virtual tours and one-on-one safe front porch visits where you will have the opportunity to experience the inside of our communities on the outside through photos, videos, and conversation, plus a nice stroll across our beautiful campuses.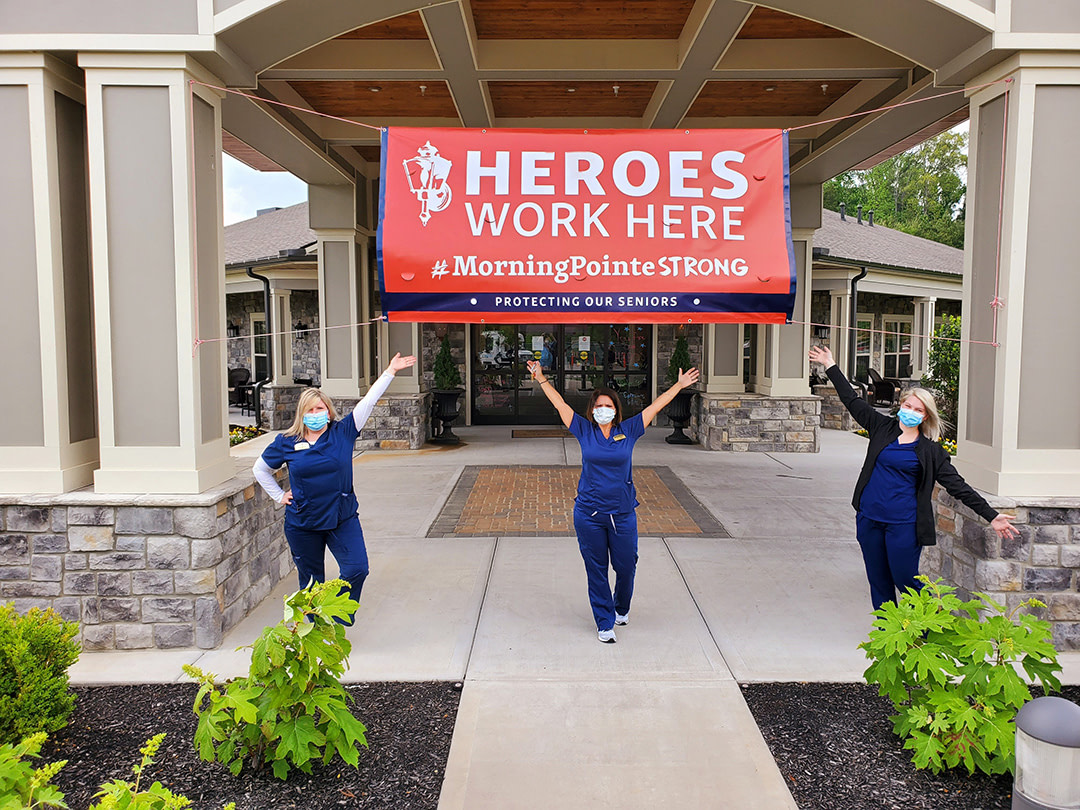 Rest assured that our mission to enhance the wellness, lifestyle, and enjoyment of the seniors in our communities is as important as it's ever been, even if our approach looks a little different.
While we are wearing masks, social distancing, and following all strict protocols for our residents and associates, there is still a lot of wonderful engagement and activity happening every day from creative arts, music therapy, lively games, and much more.
Stay In Touch With Your Family Member 
We are also introducing innovative ways for our families to stay connected with their loved ones including regularly scheduled FaceTime visits, window visits with special technology and equipment for a more enhanced experience, plus drive-by family nights, and more. Check with your Morning Pointe for the very latest.
Find a location near you: