Medical Partnerships at Morning Pointe
Maintain Independence and Peace of Mind
Choosing Morning Pointe means you have the freedom to stay active and the peace of mind to live life knowing qualified clinical professionals are here to help. So whether you are a senior in need of a little extra assistance with everyday activities or seeking a caring and compassionate home for your loved one living with Alzheimer's disease or dementia—we are here to help with high-quality medical care partnerships.
We work with your doctor and provide access to medical partners such as dedicated nurse practitioners, pharmacy partners, therapy service partners, home health partners, and onsite diagnostic services (at select locations). In addition, each resident receives an individual care plan, so you can rest assured that your specific needs are considered.
Clinical staff is available 24 hours a day* to address any medical needs residents may have, no matter what time.
A Network of Dedicated Nurse Practitioners & Preferred Medical Providers
When you move to Morning Pointe, you gain access to a whole network of medical specialty partners waiting to serve you. Morning Pointe can also partner with your physician, preferred medical providers, and home health, to facilitate a continuity of care that addresses your changing needs while promoting optimum health and independence. 
Licensed nurses provide oversight of overall health. No matter the time, day or night, licensed clinical staff or trained caregiving associates are available to help residents. Nurses coordinate with healthcare providers to maintain optimized healthcare management plans: 
Licensed nurses provide oversight of health, wellness, and medication 

Licensed and clinical staff available 24 hours a day* 

24-hour access to personalized care services 

On-site physical, occupational, and speech therapy services available through both an outpatient clinic and home health, aimed at keeping residents independent longer

Accessible suites 

24-hour emergency response system 
*Varies by community
Onsite Therapy Services and Home Health Partners
With the goal of increasing independence, overall wellness, and socialization, Morning Pointe Senior Living offers a variety of therapy programs, including physical, speech, occupational coordinated with Medicare via home health services.
On-site physical, occupational, and speech therapy services are provided by qualified medical partners now at many Morning Pointe assisted living, personal care (KY), and Alzheimer's memory care communities. The purpose of in-house therapy service is to provide residents easy access to additional services that proactively maximizes their independence and increases their chances of remaining at Morning Pointe longer, rather than having to move into a nursing home. Check with the staff at your community for details on available services.
Pharmacy and Mobile Diagnostic Services
Our team of medical partners coordinates medication administration to make sure residents are taking what they need when they need it. 
Our pharmacy partners specialize in the needs of senior adults, specifically those living in assisted living, personal care (KY), and Alzheimer's and dementia care communities. They provide medication monitoring and evaluation to prevent contraindications and maintain direct access to preferred providers for an immediate solution approach. 
This collaboration allows us to have access to emergency medications and ensures that prescriptions are securely packaged and available nights and weekends. We understand the importance of timely access to medications and strive to always provide comprehensive care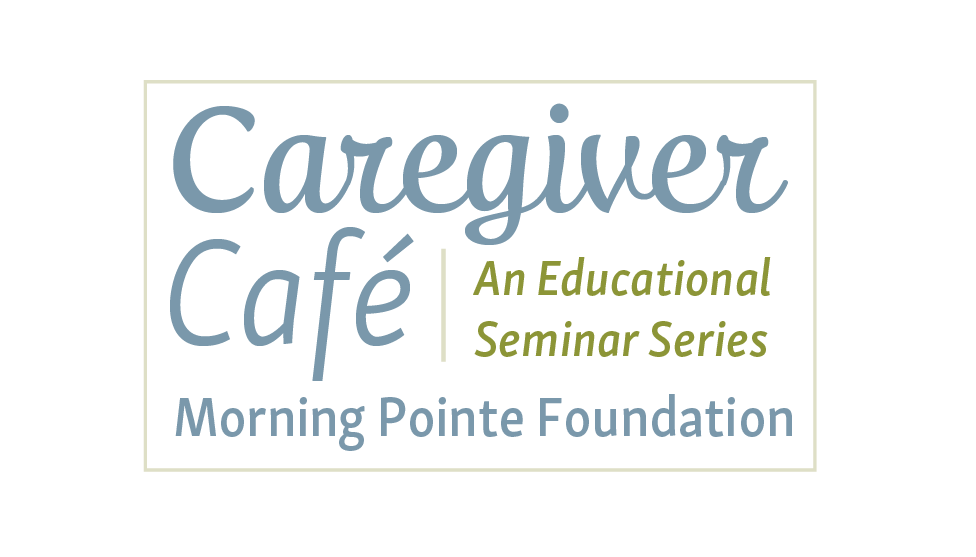 Caregiver Café is an educational seminar series that connects experts on senior living and care with those experiencing the physical and mental effects of aging and their families.