Getting Involved as a Volunteer at Morning Pointe
---
A Volunteer is a person who voluntarily offers themselves for a service or undertaking. This is the textbook definition of what it means to be a volunteer. At Morning Pointe Senior Living, we embrace this concept to the very fullest. Our volunteers are some of the most dedicated and passionate people we know. They share their talents, skills and big hearts with our seniors and associates daily. They are truly part of the Morning Pointe family and we love every single one of them. We are Morning Pointe because of our volunteers. Find your local Morning Pointe community and sign up to be a volunteer today by emailing your local life enrichment director. What do you want to share?
Examples of Activities You Could Get Involved in
---
Art
Book Club
Crafts
Dance
Exercise
Floral Arrangements
Gardening
Holidays
Interfaith Services 
Journaling
Knitting
Library

 

Music
Nature
Outdoor Picnics
Photography
Quilting
Reading
Sewing
Trivia
Unscramble Word Games 
Vespers & Bible Studies 
Woodwork
Xylophones & Instruments
Yard Games
Zany Celebrations
Have a passion? Let us know what it is!
Our Volunteer Program allows volunteers to coordinate rewarding activities while making a positive change in the lives of our residents. All it takes is your time and talents.
As a Volunteer you'll have the opportunity to:
Build new friendships with residents, staff and family members

Make a difference in a person's life

              

Create new experiences

                                      

Provide a service to your community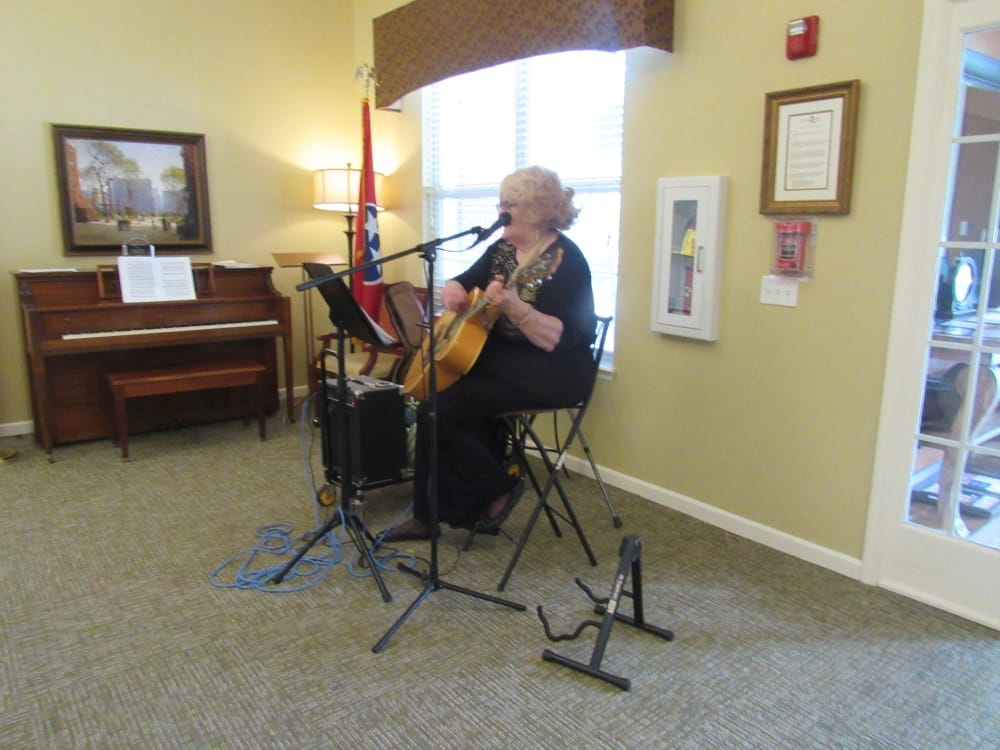 The Volunteer Difference at Morning Pointe of Lenoir City
For every resident that calls Morning Pointe of Lenoir City Senior Living Campus home, you are likely to find a volunteer that calls the assisted living and memory are community family.
Activities at Morning Pointe
Residents are able to take advantage of wonderful opportunities to socialize, learn, explore, relate and create inside and outside of Morning Pointe. There are changing activities and special weekly and monthly programs that focus on family and the greater community. Residents enjoy a packed activity calendar based on resident interests and involving local schools, churches and other civic groups and volunteers.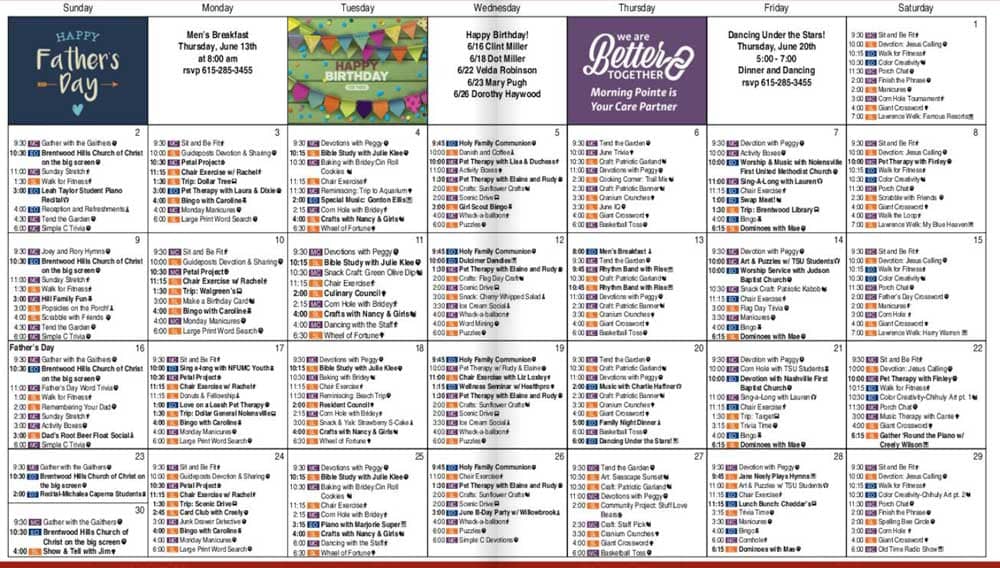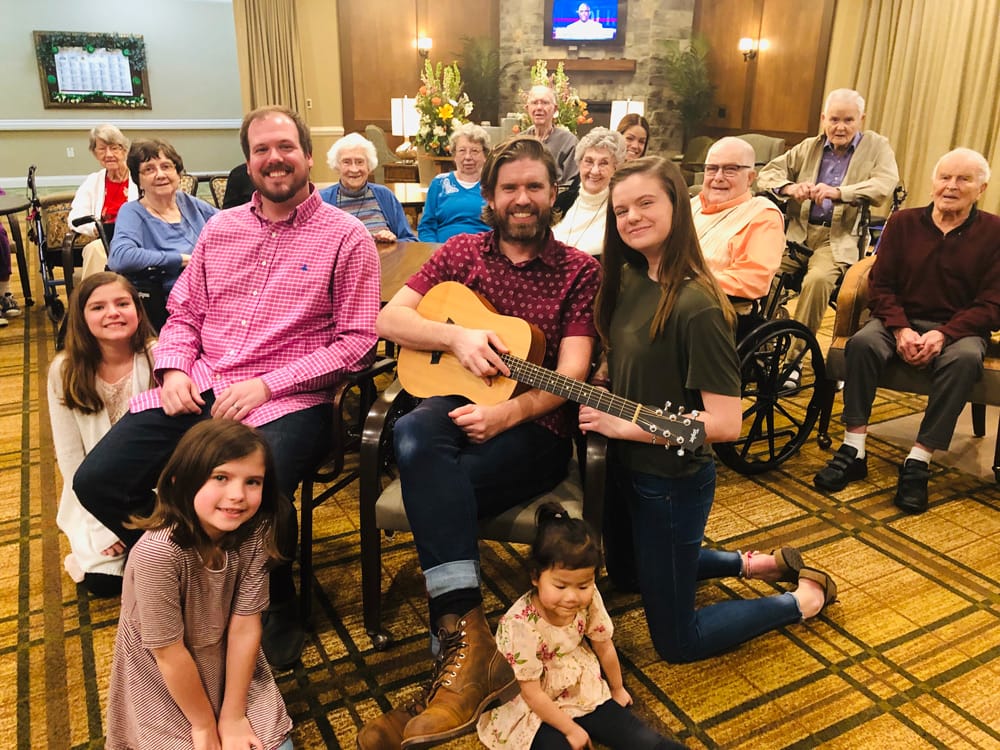 Click on the calendar to see an example of what activities are happening in the Morning Pointe communities.
Meaningful Days at Morning Pointe Senior Living
Meaningful Days at Morning Pointe Senior Living-Morning Pointe Assisted Living/Senior Living and Alzheimer's Memory Care is more than a place where you are cared for and safe. It's a community where senior citizens matter. Where they feel valued, a part of something, engaged. Life at Morning Pointe every day is full of life! It's a better way to age!