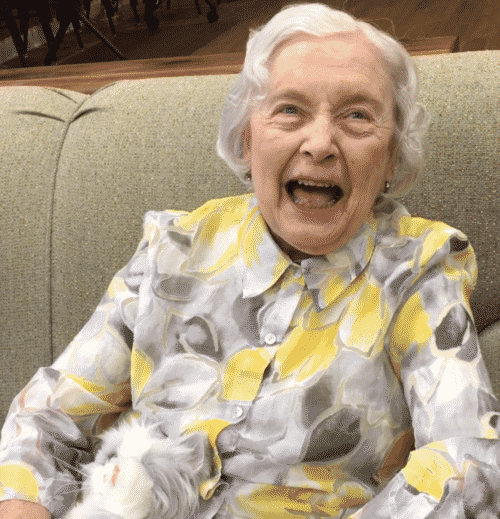 FRANKLIN, Tenn. – During the holiday, Morning Pointe of Franklin residents met "Joy," a four-legged electronic "cat" that has now become a part of the assisted living and memory care community's family.
With realistic fur and pet-like sounds, the "Joy for All" companion brings much delight to the seniors as The Lantern at Morning Pointe's newest addition to its pet therapy program.
"The Lantern's new version of pet therapy has been such a success that one resident's family is purchasing one of their own for Christmas," says Ashley Briggs, Lantern program director. "Joy" is one of the many ways that residents are encouraged to interact with the world around them and allows each person to care for and nurture a pet just as they have done in the past."
Photo: Mary Hestle, resident at The Lantern at Morning Pointe of Franklin, interacts with "Joy," an animatronic "cat" and newest member of the community's pet therapy program.