The Lantern at Morning Pointe Alzheimer's Center of Excellence, Chattanooga
Memory Care Community Welcomes You
---
At The Lantern at Morning Pointe Alzheimer's Center of Excellence, Chattanooga, we offer a purposely-designed memory care community on one level that focuses on creating meaningful days. Our exceptional care gives you complete peace of mind. Gone are the days of being a 24/7 caregiver instead with our help you get to enjoy time with your loved one. We provide individual and early memory care services in Chattanooga, TN, convenient to Hamilton Place Mall and right off I-75.
Our 59 specially designed apartments for Alzheimer's and other forms of memory loss are nestled in a home-like environment providing residents with structure to help them feel safe and secure.
We understand that seniors living with memory loss have individualized needs that can change on a day to day basis. That is why The Center of Excellence offers two types of programming, The Lamplight Program and The Lantern. Both focus on individual interests, life experiences, and personal strengths allowing for personalized programming.
The Lamplight Program is geared towards residents in early to moderate stages of Alzheimer's Disease. It offers a large expansive environment that is secure and safe.
The Lantern Program is geared towards residents in the late to moderately severe stages of Alzheimer's Disease. It offers a smaller more intimate environment. The purpose: to provide assistance with daily living that focuses on prompting and cueing with a greater amount of physical assistance from the staff and to provide a superior resident to caregiver ratio to promote excellent care and a greater level of assistance. Additionally, our state-of-the-art community provides: 
'Calming Room' to Help Soothe Residents
Additions to Interactive Life Skills Stations for Purposeful Programming
Special Apartments with Private Access to a Safe and Secure Courtyard
Signature Meaningful Day™ Structured Programming
Alzheimer's, Dementia and Memory Care
When you choose The Lantern at Morning Pointe Alzheimer's Center of Excellence, Chattanooga, TN, you will become part of larger care community that offers the very best in senior Alzheimer's, dementia and memory care. Our licensed nursing staff and memory-care support team create an environment that truly adds to the quality of life. We have designed a warm and purposeful memory care community where you or your loved one will feel safe and well cared for.
Learn about our Senior Living Community next door
The Lantern at Morning Pointe, Chattanooga
 (423) 551-4190

7620 Shallowford Rd
Chattanooga, TN 37421

Email Us
Let's Take a Tour of The Lantern at Morning Pointe Alzheimer's Center of Excellence, Chattanooga, TN
Life Enrichment and Wellness Programming
---
Living with Alzheimer's or dementia at The Lantern at Morning Pointe Alzheimer's Center of Excellence, Chattanooga, TN, means you are not alone. Each resident is surrounded by a trained memory care team who embrace each person's changing abilities. Our goal is to make sure we connect with your loved one and create joyful and meaningful days filled with purposeful programs that include:
• Mild, daily exercises
• Activities that stimulate the spirit, body and mind
• Brain games that promote continued cognitive growth and life-long learning
• Partnerships from the greater community and volunteerism
• Intergenerational programs with students of all ages
• Creative arts, music, nurturing and sensory programs
• Regularly scheduled group outings
Visit our events and activities page for more details on our memory care community.
Improve Wellness. Enhance Independence.
When you choose The Lantern at Morning Pointe, you are coming home to a memory care community setting that specializes in providing more options for seniors with various levels of dementia and Alzheimer's.
Join our monthly virtual caregiver support group
The last Thursday of each month beginning May 27th at 6 p.m.
Morning Pointe Senior Living Reviews
Average rating:
1 reviews
Aug 5, 2019
Julie Hagaman @ 07/14/17
I recently dropped in on this facility and I will have to say I was amazed! The amount of activity and interactions between the patients and the staff was awesome. Everyone seemed happy and loving. It smelled clean and fresh like a 4 star motel. I would definitely recommend to everyone.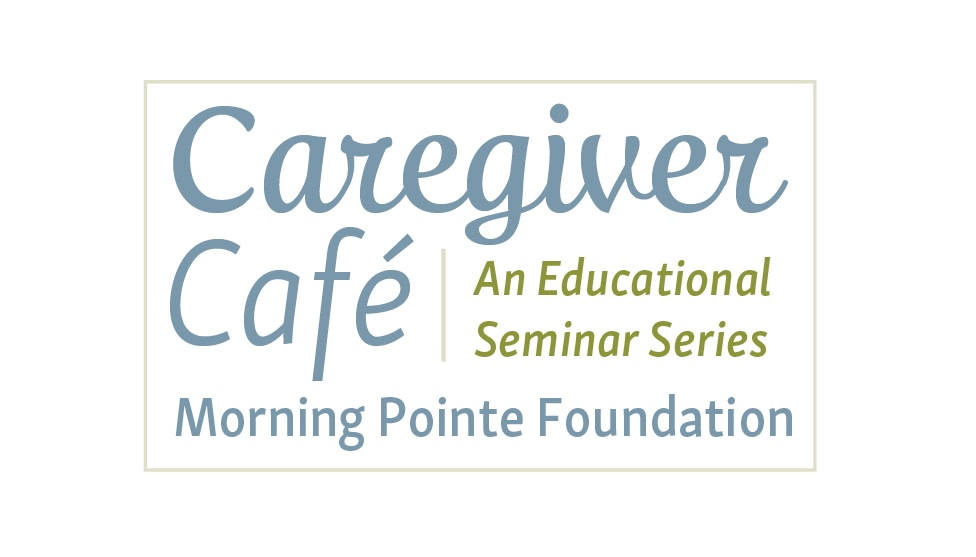 Caregiver Café is an educational seminar series that connects experts on senior living and care with those experiencing the physical and mental effects of aging. Morning Pointe In Motion
Dive into the Morning Pointe In Motion life enrichment program, as residents "tour" the world! Every month residents will be introduced to a new country as they experience regional foods, history, and even indulge in the country's holidays.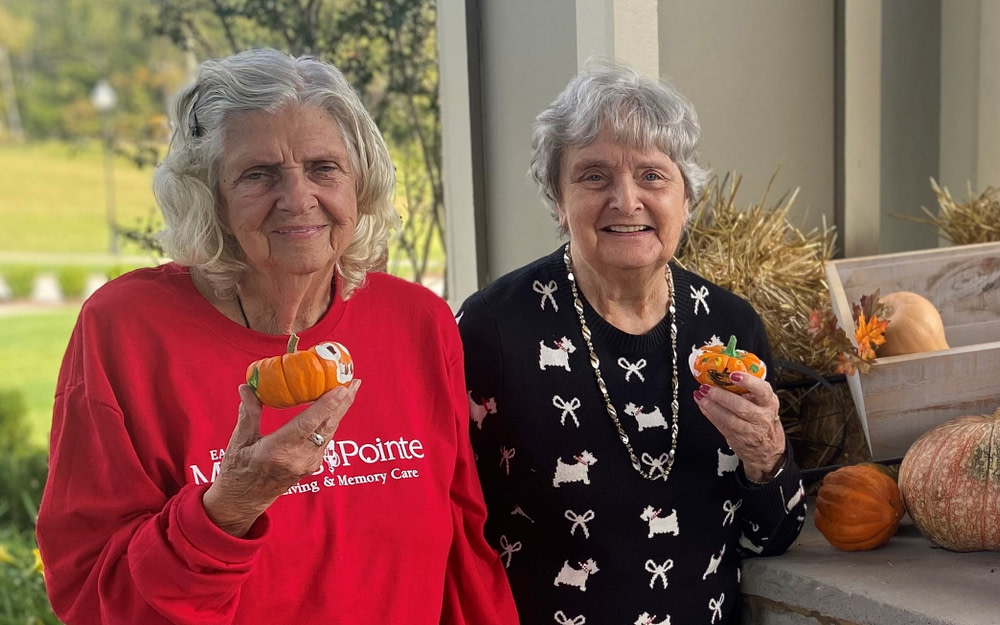 Morning Pointe Senior Living is ushering in the fall season with a month-long festival aptly coined 'Pumpkin Palooza' to include events, games, and food! As is typical in the fall months, there are many harvest-related festivals across the Southeast that invoke the changing of seasons.
read more