GREENEVILLE, Tenn. — For many people, one small thing can make a world of a difference. For the residents at Morning Pointe of Greeneville, that small thing was a bouquet of flowers.
The seniors welcomed floral arrangements in their humble abode thanks to the Healing with Flowers project — a ministry led by Cindy Laws. She and her volunteers recycle flowers, vases and ribbon from local businesses and donors, then pay them forward to local assisted living communities, nursing homes, hospitals and healthcare centers.
The ministry has delivered thousands of bouquets — and smiles. This month, Laws celebrates her 10,000th delivery since making her first in early 2015.
She says she's never made a delivery without receiving a smile in return.
"You take an arrangement and give it to someone, and you will always receive a smile," she says. "Sometimes, they ask, 'how much is this' and I say, 'only a smile'."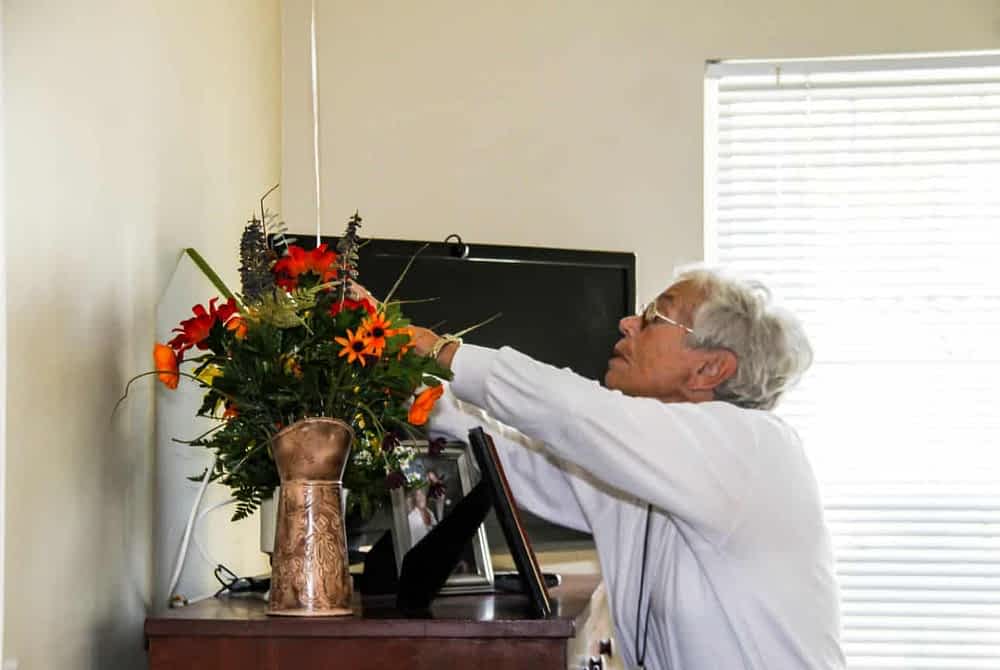 She says some of the arrangements include flowers from the gardens of her volunteers, who range from 14 to 70 years of age.
"All of my volunteers believe as strongly in this mission as I do," she shares.
Laws and her volunteers rolled into Morning Pointe with wagons of foliage trailing behind. Local photographer Sam Lynne Beaver-Pryor captured the moment, as the residents arranged their living pieces of artwork in their rooms and around the community.
"The residents' faces lit up with joy, and you can see in their faces how much this kind gesture means to them," says Amanda Hurley, life enrichment director at Morning Pointe. "These bouquets brighten everyone's day without fail."
That day's visit was made extra special. Laws and her volunteers just happened to have balloons from a recent event, so they decided to include them with their arrangements.
As part of the Life Enrichment program, the assisted living community welcomes local ministries to visit the residents and enjoy fellowship and new friendships together.
About once a month, Laws makes her rounds at the assisted living community she says she is always happy to serve.
"It's just wonderful to visit people who don't have many visitors," she says. "We just love the people there, and we enjoy going."
For more information about the Healing with Flowers ministry, visit "Healing with Flowers" on Facebook, or call (423) 708-HEAL (4325).
Photo: Margaret Jennings, Morning Pointe of Greeneville resident, carefully arranges a bouquet of orange and red blooms in her room after the Healing with Flowers ministry paid a visit to the assisted living community.