Richard Williams is a well-loved resident at The Lantern Alzheimer's Center of Excellence in Chattanooga, Tennessee. And despite his Alzheimer's diagnosis, he can still tell you much about his past and his mission in the present.
As a retired minister from area Christian ministries, Richard is still serving the Lord. He leads devotions for the residents at The Lantern each weekday and loves to talk about what God has done for him.
~
Childhood to the Army
Richard was born in 1936 in Birmingham, to a single mother, Callie Williams. When he was still young, his mother married his stepfather, who ended up being abusive to Richard and his sister.
"I had no nurturing or leadership growing up," Richard shared. "When I was 17, I was gone."
His mother supported his decision to join the Army, knowing he had to get away from his stepfather. So, when Richard graduated from high school on a Friday night, it was Saturday morning he went downtown to sign up for military service.
After training at Fort Jackson, South Carolina, Richard went to Fort Meade, Maryland, for cooking school. Because he had played snare drum in his high school band and could also play the electric and string bass, he was soon recruited in the Army band.
~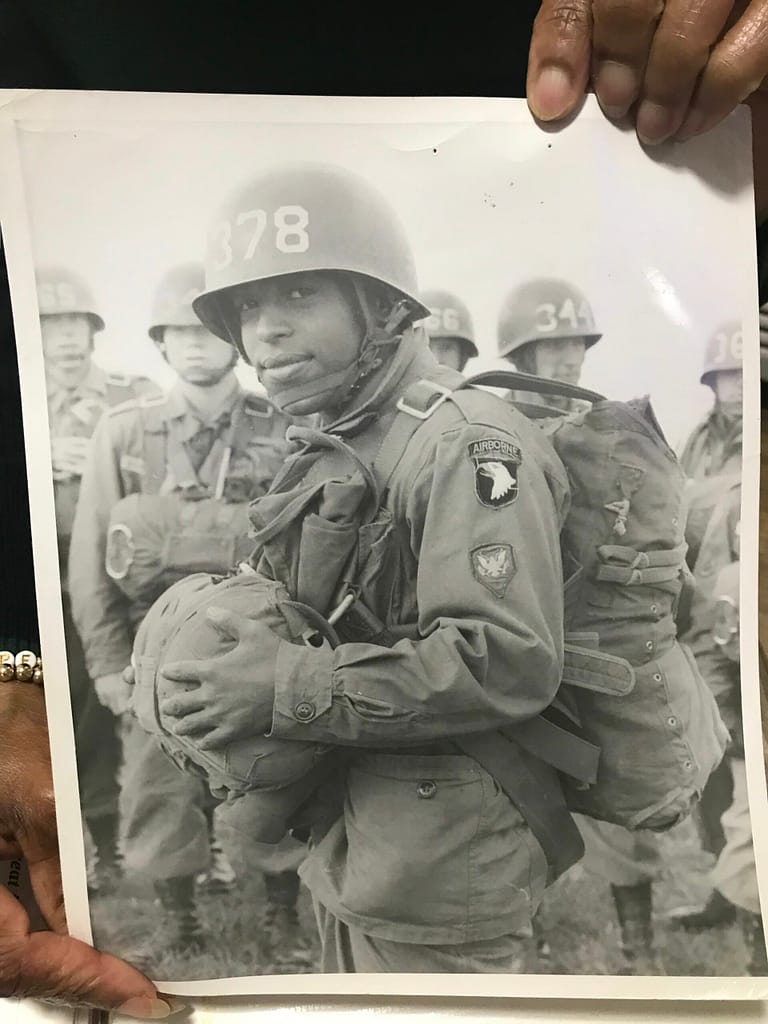 Army Service
His first military assignment was in Germany, where he spent just over two years. Then, when his whole unit was sent to Fort Campbell, Kentucky, Richard went airborne.
"I stepped out on the porch and saw those guys jumping out of airplanes, and I said, 'I want to do that.'"
Richard was with the 101st Airborne from 1958-1968 and worked his way up to the rank of first sergeant.
"I wanted to prove what I could do to everybody," Richard said. "I was determined to be the top in my field. I made the highest rank you can make as an enlisted man." In 1963, Richard was named Soldier of the Year.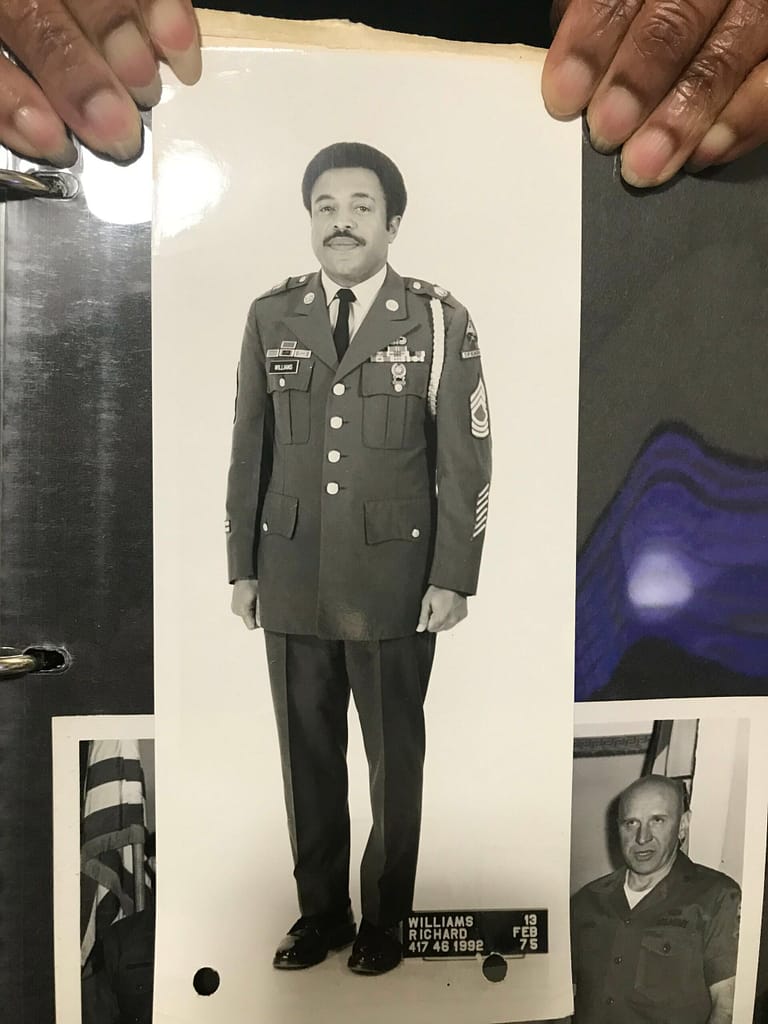 Richard served in Turkey and in the Vietnam War as part of the security detail for the commanding general.
"We had to do a lot of training," Richard said. "We were always ready to go. We were very fortunate that the others were able to keep the fighting away from command."
Richard was first sergeant of the band. As such, he not only played bass and drums but also directed the band. Everything had to be in tip-top shape, and Richard wouldn't take any nonsense.
He remembers one time when he was assigned to Fort McClellan and found that the all-women's band was a mess. He straightened it out, all right!
Richard also remembers playing in the marching band in 1969 in New York City to honor the astronauts of Apollo 11 after the moon landing.
~
Conversion
Something happened about two years before Richard retired from the Army – he became a Christian.
He was in the Masons and was getting ready to go to a meeting when someone told him that he wasn't a Christian.
"I said, 'What do you mean I'm not a Christian?'" Richard said. "My mother made sure we went to church every Sunday, and so I thought I was a Christian, but I wasn't. And they didn't know how to tell me how to become a Christian but told me to go see the chaplain. I went to see an Army chaplain, and we talked and we talked, and he showed me from the Bible how to become a Christian, and we went from there. This world is coming to an end, and I didn't just want to come to an end with it."
Becoming a Christian in earnest changed Richard's heart and lifestyle. Richard described himself as a "wild one" before his conversion. Others began to notice.
"They said, 'Boy, he's changed! What happened to him?'" Richard shared. "I was more caring, but I was more determined to get the job done."
Richard shared his newfound faith with the men of his unit who were curious about it.
~
Ministry
Even though Richard had the opportunity to continue in his 30-year career in the Army, he felt the call to serve God in ministry. Two weeks after discharging from the military as a retired Sergeant Major, he started Bible school at Tennessee Temple University in Chattanooga.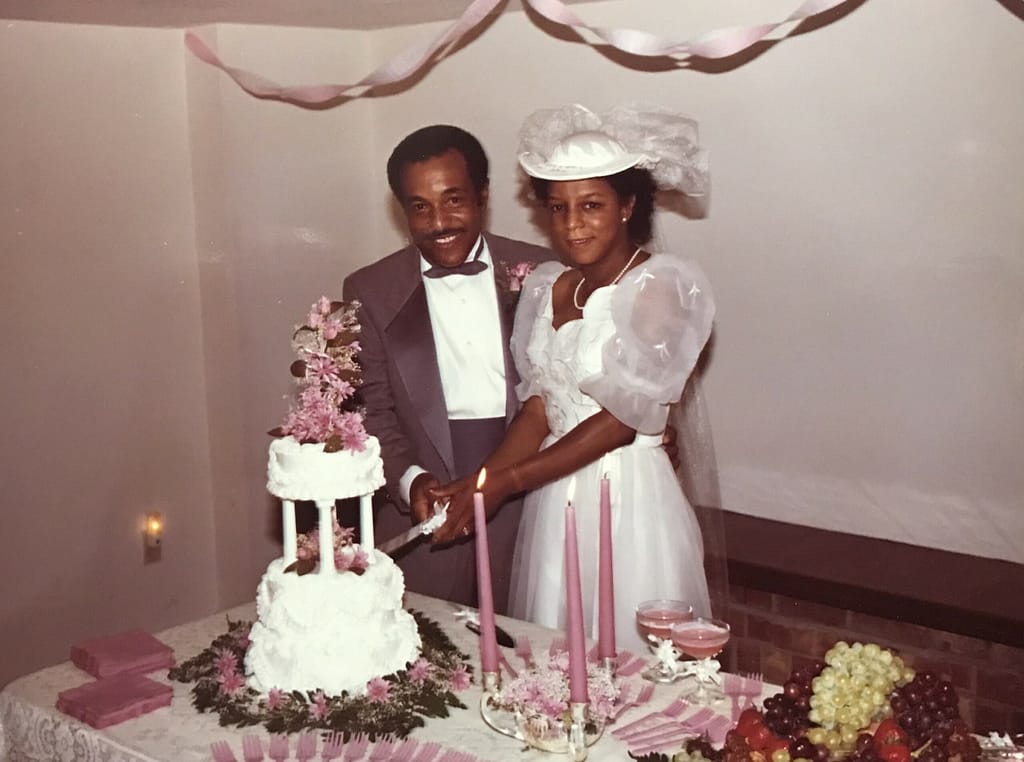 Around this time, in Oct. 1985, he met his wife, Linda. She was his bank teller, and the two struck up a friendship and then something more as they found they had their faith in common. They married in June 1986.
They were both divorced, and though Richard's five children from his previous marriage were grown by then, he became a loving stepfather to Linda's 12-year-old daughter. He now has 13 grandchildren and multiple great-grandchildren.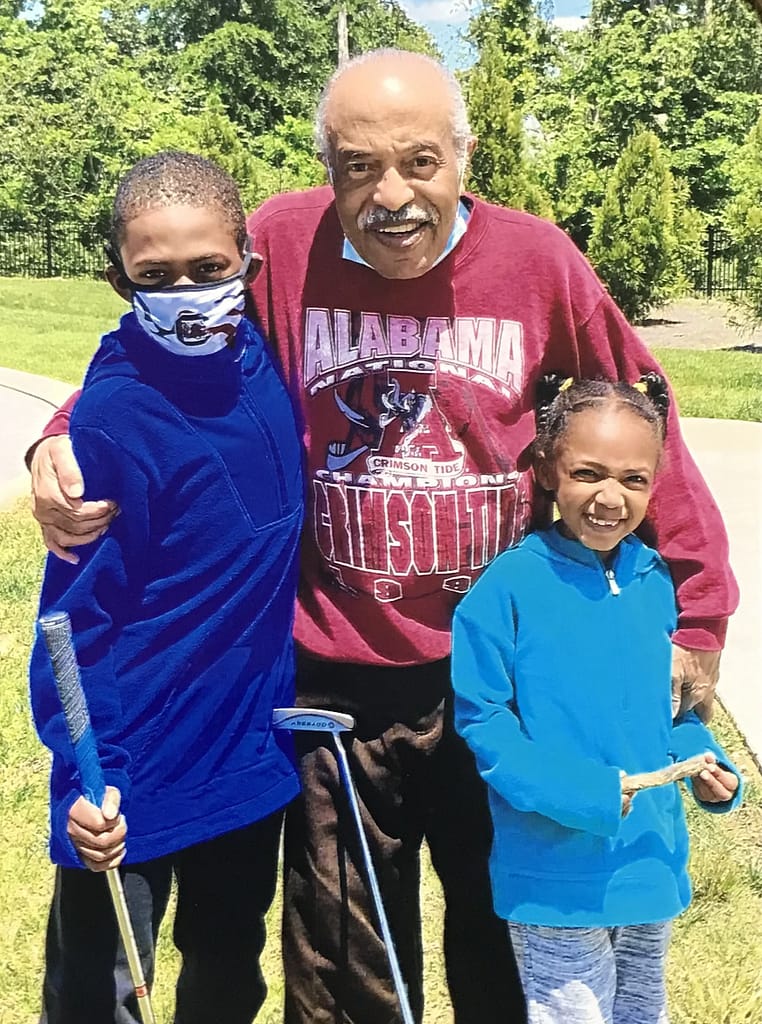 Richard graduated with a degree in Bible and Christian ministries in 1988. worked for Chattanooga Prison Ministries for a while, then for the Fellowship of Christian Athletes. He later worked with The Transformation Center, a counseling organization in Chattanooga, and built up and ran its Abuse Intervention with Life Skills (AILS) program until he retired in 2014. Linda also ministers to others as a relationship coach and counselor, and for years the couple served together in ministry.
~
The Lantern
Richard was diagnosed with Alzheimer's in August 2020, and in November, he started needing extra care. Linda found a place for him to receive some extra support at another location in Chattanooga while The Lantern at Morning Pointe of Chattanooga was being rebuilt (the original building was destroyed by a tornado on Easter 2020).
When The Lantern reopened in July 2021, Richard was one of the first residents to move in. In fact, he was the only resident who had the opportunity to be part of the grand opening program, leading the Pledge of Allegiance.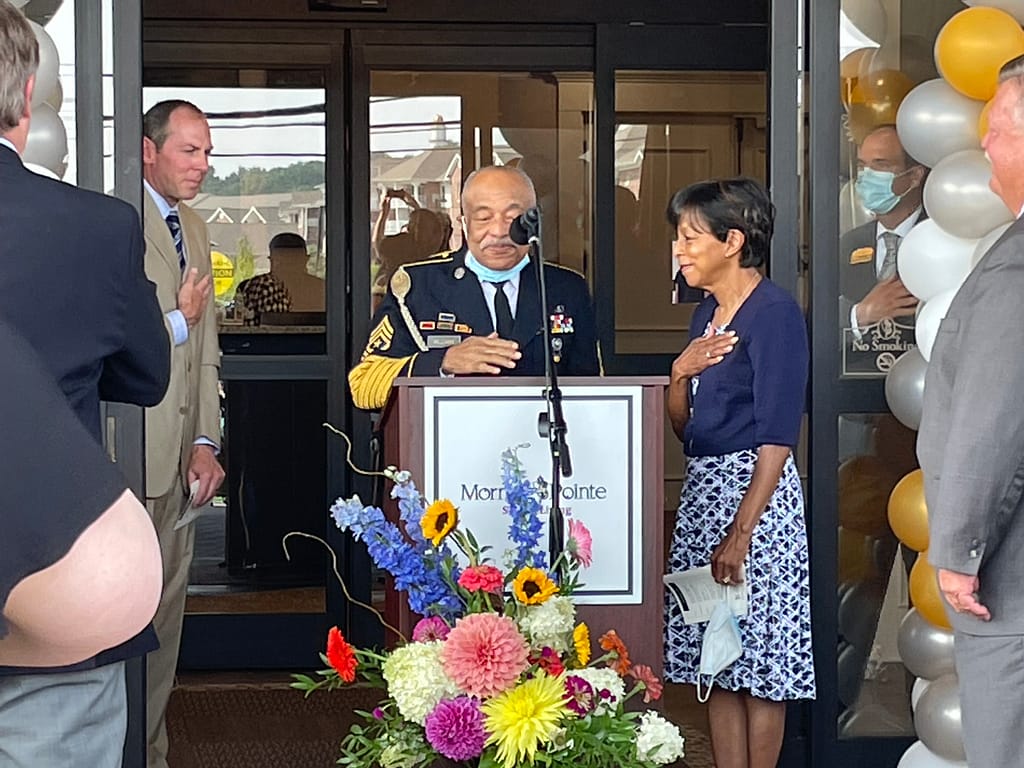 "I'm grateful that The Lantern honors his God-given gifts and talents by allowing him to actively participate in the community," said Linda. "Here, he's got purpose." Richard not only leads the devotions but also shared his personal journey with Alzheimer's at the 2022 Walk to End Alzheimer's in Chattanooga.
Linda and Richard shared that they were thankful for the sense of community at The Lantern and the care Richard receives there.
"I'm very grateful for my life," Richard said. "It could've gone any sort of way. I'm very thankful for how God has led me."
Thank you for sharing your faith with us, Richard, for serving our country and for making The Lantern at Morning Pointe of Chattanooga brighter with your presence!