In-person tryouts are happening starting this Thursday, June 8, throughout the Tennessee Valley through June 15 for the 4th Annual Morning Pointe Foundation Seniors Got Talent variety show in Chattanooga.
The show will take place on Tuesday, Aug. 8, at 7 p.m., at the new 650-seat Silverdale Center Creekside Theatre off of Bonny Oaks Drive.
The Foundation puts on the show in conjunction with Morning Pointe Senior Living. However, auditions are open to any senior 62+, not just Morning Pointe residents. Acts have included singers, musicians, dancers, poets, comedians and more. The grand prize winner will receive $500. Prizes will also be given to second- and third-place winners, as well as a People's Choice winner determined by attendee votes.
In-person auditions will take place starting this week at local Morning Pointe Senior Living campuses:
So far, several singers, a singing group and dancers have signed up to try out. Auditions can also be submitted online at morningpointefoundation.com/registerchattanooga through June 19.
Acts showcasing talents of all kinds are welcome but should not exceed three minutes in length. Ten seniors or groups will ultimately be selected to perform in the big show.
"If you are age 62 years young or up and have a performing talent of any kind, don't miss this opportunity to perform in a beautiful new theater," said Miranda Perez, Morning Pointe Foundation executive director. "We've heard from so many of our contestants that this show is so much fun to be part of. It's truly a special night. Each year, both contestants and audience members leave smiling and eager for the next year's show."
Greg Funderburg, director of marketing for the Urban League of Chattanooga and former anchor for WTVC Newschannel 9 morning/noon news, will be the master of ceremonies for the second year.
Tickets for the Morning Pointe Foundation Seniors Got Talent show will be $10. They will go on sale in mid- to late-July.
Proceeds go to the Morning Pointe Foundation, the philanthropic arm of Morning Pointe Senior Living founded by Tennessee-based senior healthcare entrepreneurs Greg A. Vital and J. Franklin Farrow. The 501(c)3 nonprofit public service organization was created in 2014 to provide caregiver support programs, sponsor educational awareness events, and fund clinical scholarships to advance the care of seniors throughout the Southeast.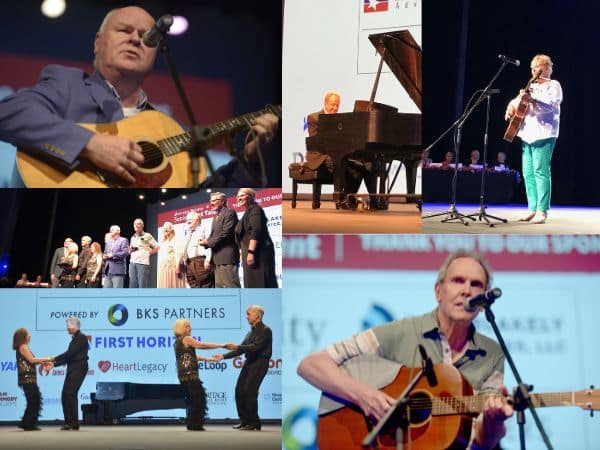 Last year's showcase highlighted some amazing winners. First place and the $500 cash prize went to singer/songwriter Randall Farrell for his original song, "Mystery of Love." Second place went to singer/songwriter John Ludington, for his original song, "She's All of We." The Choo Choo Diamonds dancing group took third place with a spirited dancing routine to "Funky Mama."
Morning Pointe also sponsors similar Seniors Got Talent competitions in Knoxville and Nashville, Tennessee, as well as Lexington, Kentucky.
Those who wish to inquire about VIP sponsorships should contact Perez at 423-238-5330.
Founded in 1997 by Vital and Farrow, Morning Pointe Senior Living owns and operates 37 assisted living, personal care, and Alzheimer's memory care communities in five southeastern states. These include six campuses in Chattanooga, Ooltewah and Hixson.