For the second year in a row, Morning Pointe Foundation's Seniors Got Talent Franklin showcase sold out at The Franklin Theatre as audience members flocked for a night of amazing senior talent.
First place and the $500 cash prize went to pianist Jack Wise, 66, for his performance of his original song "Live Life More."
"I am thrilled and very grateful," said Wise. "As a pianist, it is my goal to bless others, and hopefully that is what I did. Thank you, Morning Pointe, for this great opportunity and this great program – it's been a thrill!"
Wise has been playing the piano since he was 10, and he created his first composition as a teenager. In his 30s, he was a church pianist and was active with music groups for youth and adult retreats. Later, he became an independent artist focused on songwriting and composing original piano songs. He has self-produced 4 albums.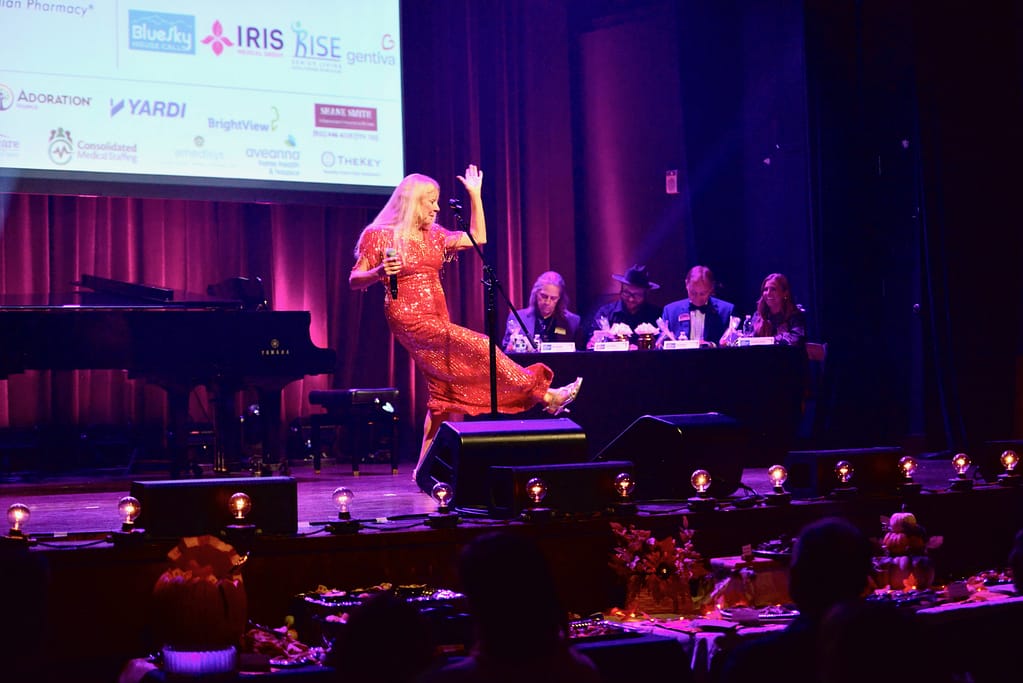 Second place went to singer Judy Street, 74. She performed her original song "What."
Street's father was a professional piano player, so she was exposed to the music industry from a young age. When she lived in California in the 60s and 70s, she sang with several bands. In 1968, she recorded "What," and in the 1970s, the song became a massive hit in England. In Nashville, Judy was a soloist with the Christ Church Choir for many years. Currently, Judy teaches piano lessons and performs classics from the 1940s to 1970s at senior living communities.
Singer Brett McCreary, 65, took third place, performing "Me and Mrs. Jones." For his performance, he also took home the People's Choice Award, receiving the most audience votes.
McCreary is a singer, guitarist and entertainer. His father taught him how to play guitar at age 12. He performs a variety of music genres but is especially fond of songs that speak to life and daily living and has recently written some songs. He retired from TVA in 2014 after a 37-year career and is currently a consultant in the nuclear energy field.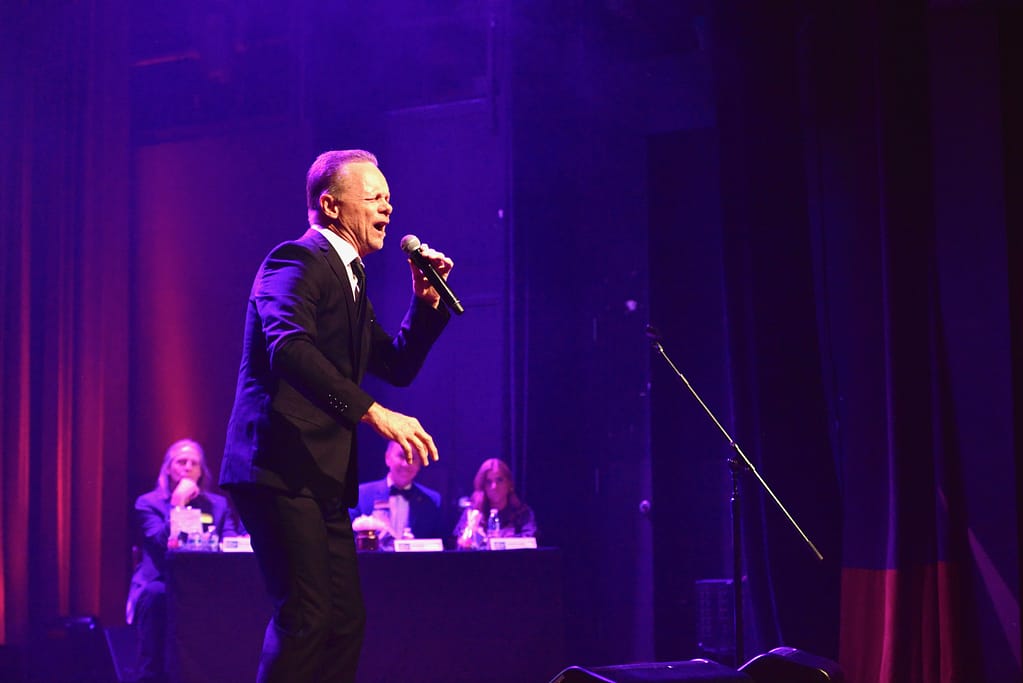 The senior talent show was produced by the Morning Pointe Foundation in conjunction with Morning Pointe Senior Living. It raised more than $30,000 for the Foundation toward its mission of providing scholarships at partner schools, including Columbia State Community College in Middle Tennessee.
The Morning Pointe Foundation is the philanthropic arm of Morning Pointe Senior Living. The 501(c)3 nonprofit public service organization was created in 2014 to provide caregiver support programs, sponsor educational awareness events, and fund clinical scholarships to advance the care of seniors throughout the Southeast.
Founded in 1997 by Greg A. Vital and J. Franklin Farrow, Morning Pointe Senior Living owns and operates 37 assisted living and Alzheimer's memory care communities in five southeastern states. These include nine campuses in Middle Tennessee – in Franklin, Spring Hill, Brentwood, Columbia and Tullahoma.
"Oh my goodness – what a show!" said Morning Pointe Foundation Executive Director Miranda Perez. "Last night's spectacular event reflects the power of collective compassion and commitment to celebrating seniors and fueling much-needed clinical scholarships. All around, because of this show, a lot of dreams came true and will come true."
Sponsors for this year's show included presenting sponsor MTPS, as well as Propel Insurance, Gentiva, Iris Medical Group, BlueSky HouseCalls, HealthPRO Heritage, Birdrock Laboratories, AccentCare, Gordon Foods, Yardi, Aveanna Home Health and Hospice, Amedysis, Consolidated Medical, The Key: Home Care Assistance, Stay Home Care and Adoration Health.
Lisa Spencer, chief meteorologist at News4 WSMV, was master of ceremonies. Judges included Rich Eckhardt, one of the most well-known guitarists in Nashville; Alex Tinker IV, Open Mic Night emcee at Leiper's Fork's on "Fox and Locke"; Jim Hagaman, mayor of Spring Hill who has been involved in musical performance and theater; and Mackenzie Wasner, up-and-coming country music singer/songwriter.
Morning Pointe also sponsors Seniors Got Talent competitions in Chattanooga and Knoxville, Tennessee, and Lexington, Kentucky.