Seniors from two local assisted living facilities will go for the grand prize trophy during Morning Pointe Senior Living's playoff cornhole game on Tuesday.
Teams of residents from Morning Pointe of Knoxville and Morning Pointe of Powell tied for first place during the company's spring cornhole tournament. On Tuesday at 10 a.m. at Lakeshore Park, they will face off against four corporate leaders, including co-founder and president Franklin Farrow.
Amanda Baushke, vice president of Life Enrichment for the company, is one of the other corporate competitors.
"I am really looking forward to the event," shared Baushke. "It's the residents that we in the home office are working for – all of our jobs are to ensure we are making a difference for the Morning Pointe residents. It's always a pleasure to get to spend time with the residents who we are working to positively impact. I think the cornhole will be fun too."
For their part, the residents have been preparing for the contest.
"We're pretty into it," said Kari Christopher, life enrichment director at Morning Pointe of Knoxville. "The residents do not see the humor in cornhole as most people do. They have come to play and to win! We have a very competitive group of residents. We have been practicing, making shirts and talking strategy!"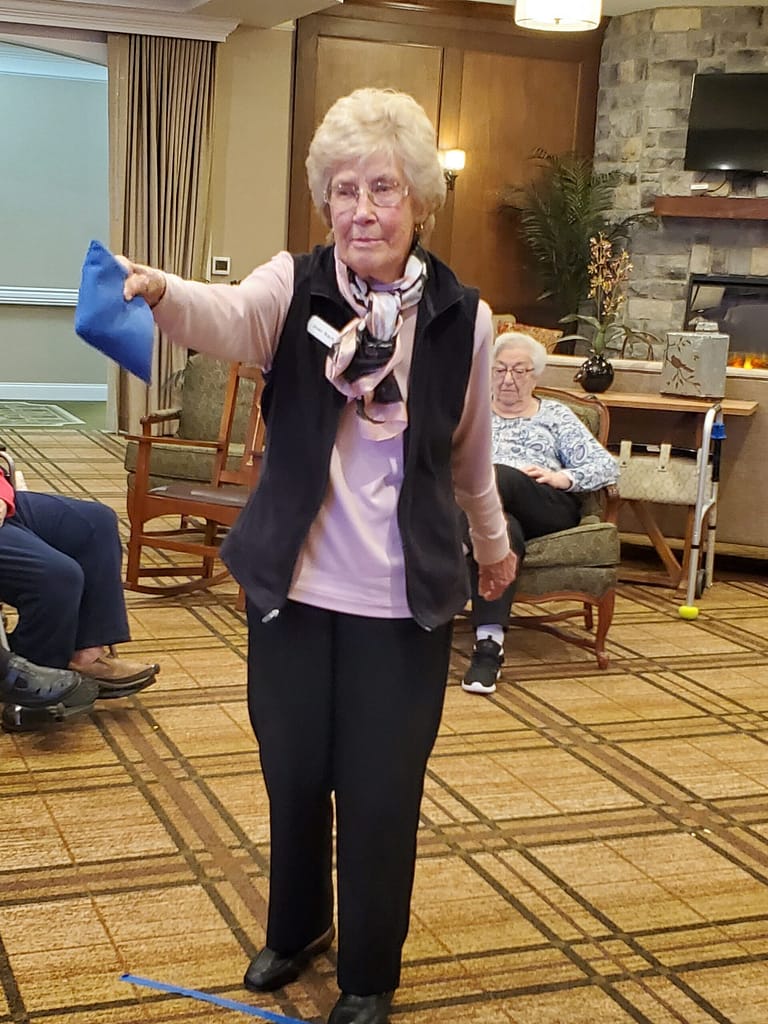 Dawn Huneycutt is one of those residents at the Knoxville community.
"I like the team relationship we have and that everyone has a love for the game," said Huneycutt. "Looking forward to winning it, of course!"
Wheeler Rosenbalm, a resident at Morning Pointe of Powell, said he was looking forward to the tournament and called the game "the corniest thing I ever did."
"Our residents love to win but mainly enjoying playing," said the Powell community's life enrichment director, Beverly Smith.
Several other residents from the communities will be coming along to cheer on their team.
Morning Pointe is the region's choice for assisted living and memory care, serving seniors across Tennessee for 25 years. In addition to the Knoxville and Powell assisted living and Alzheimer's memory care campuses in East Tennessee, Morning Pointe operates assisted living and memory care communities in Hardin Valley, Clinton, Greeneville and Lenoir City.
Founded in 1997 by Tennessee healthcare entrepreneurs Greg A. Vital and Franklin Farrow, Morning Pointe Senior Living owns and operates 37 assisted living, personal care and Alzheimer's memory care communities in five southeastern states and is celebrating its silver anniversary throughout 2022.