The Lantern at Morning Pointe Alzheimer's Center of Excellence in Clinton, Tennessee, with the support of the greater community, collected an estimated $2,274.51 worth of needed supplies for Sacred Ground Hospice House in Knoxville.
The memory care center started its efforts in November and concluded the drive on Friday, Dec. 16. Sacred Ground is looking for items to help East Tennesseans and their families with end-of-life care.
Items donated included a variety of nonperishable foods, paper products and cleaning supplies.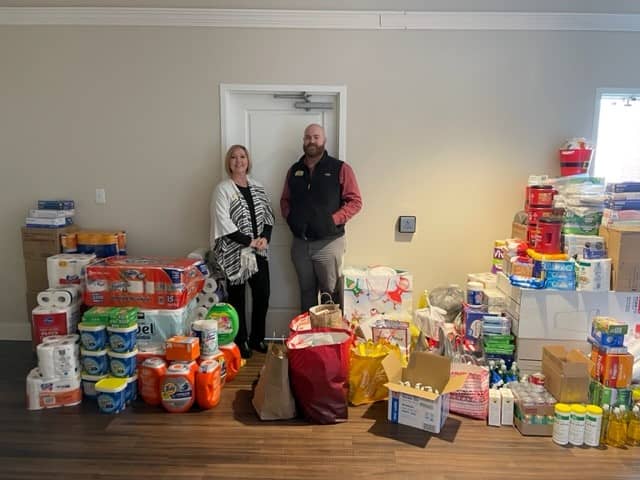 "I was overwhelmed by the support and willingness to participate in our supply drive for Sacred Ground," said Lones Green, community relations director for The Lantern at Morning Pointe of Clinton. "Our community, employees, healthcare partners, families and friends really came through in supporting this cause. We were able to fill our entire bus. It makes me proud to be a part of a community that has such a big heart and embraces the volunteer spirit."
The community is part of the Morning Pointe Senior Living family and is designed specifically to meet the needs of residents living with Alzheimer's and memory loss. Morning Pointe communities regularly give back to their greater communities.
Founded in 1997, Morning Pointe Senior Living owns and operates 37 assisted living, personal care and Alzheimer's memory care communities in five southeastern states and is celebrating its silver anniversary throughout 2022.