On Jan. 23, The Lantern at Morning Pointe of Russell, an Alzheimer's Center of Excellence, welcomed its first class of registered nursing students from Ashland Community and Technical College since before the pandemic.
"We are very excited to partner with ACTC to provide the RN nursing students with valuable clinical experiences," said Cheryl Stephens, senior executive director. "The residents love forming relationships with the students and enjoy the activities, talking and spending time with them."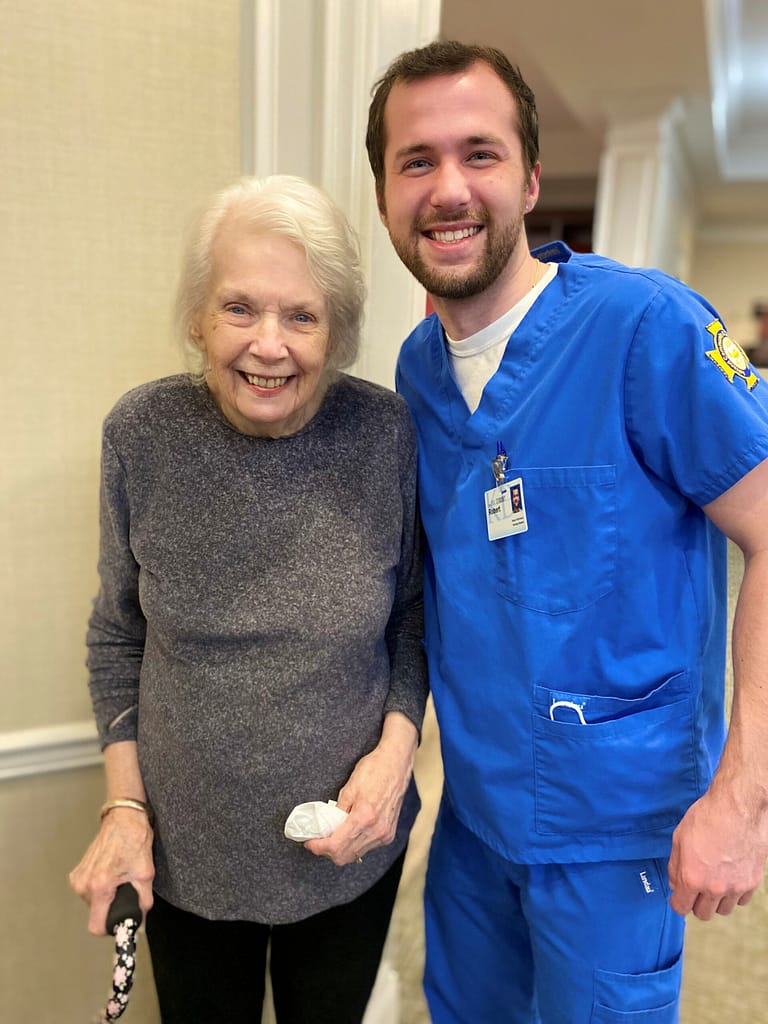 Each week, four students studying behavior health will be learning hands-on from mentoring LPNs at the memory care community.
"We are thrilled to have our students attend a clinical rotation at The Lantern in Russell for their behavioral health nursing course," said Terri Ratliff, professor and program coordinator for the associate's degree in nursing. "The staff at The Lantern have extensive training and experience in interacting with and managing behaviors in clients with various types of dementia. We are excited for our students to learn from the Morning Pointe staff, so when they are in practice as registered nurses they implement the same therapeutic techniques with patients they will care for in the future. We hope this partnership is long-term and beneficial for both The Lantern and students and faculty at ACTC."
"I'm so happy the Foundation can bridge the gap between the schools and our Morning Pointe communities," said Miranda Perez, executive director of the Morning Pointe Foundation. "It really enriches the experience both for the students and for the residents."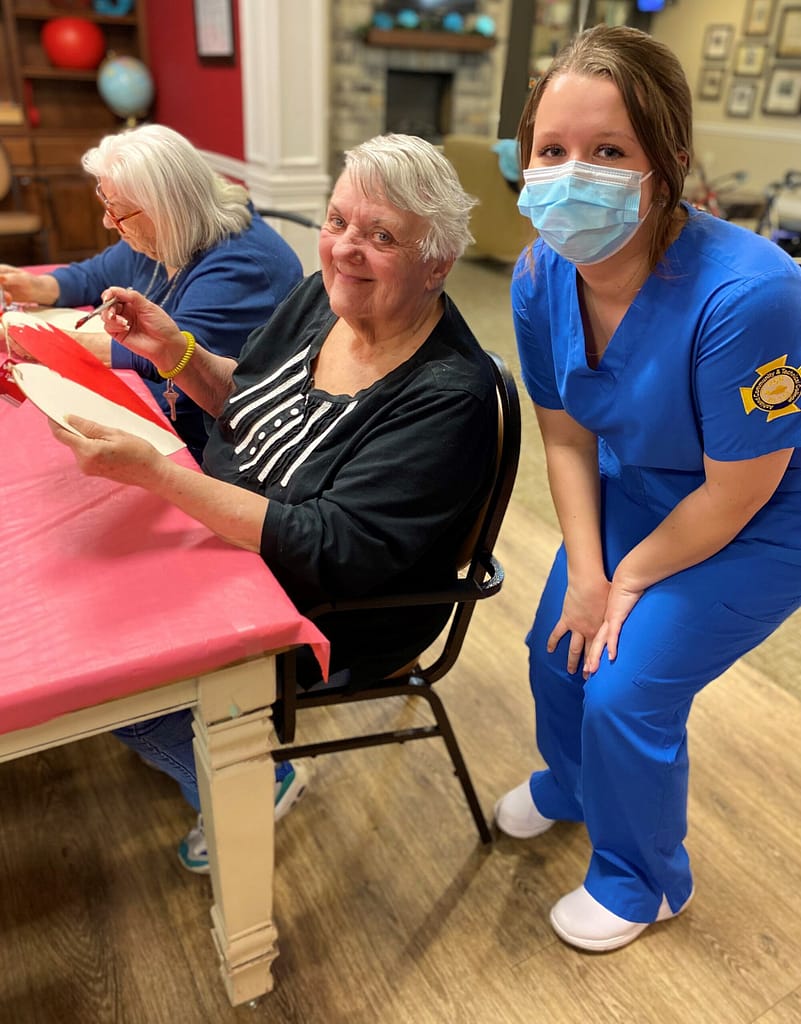 Ashland Community and Technical College is a partner college with the Morning Pointe Foundation, the 501(c)3 nonprofit arm of Morning Pointe Senior Living.
The Morning Pointe Foundation was created in 2014 to provide caregiver support programs, sponsor educational awareness events, and fund clinical scholarships to advance the care of seniors throughout the Southeast.
Founded in 1997 by Tennessee healthcare entrepreneurs Greg Vital and Franklin Farrow, Morning Pointe Senior Living owns and operates 37 senior living, personal care and Alzheimer's memory care communities in five southeastern states.