Sunday, March 19, is Certified Nurses Day, celebrating nurses who have gone beyond their LPN and RN licenses to earn additional certifications.
Morning Pointe Senior Living is proud to have several nurses who have earned certifications. Here are just a few of them.
~
Certified Dementia Practitioners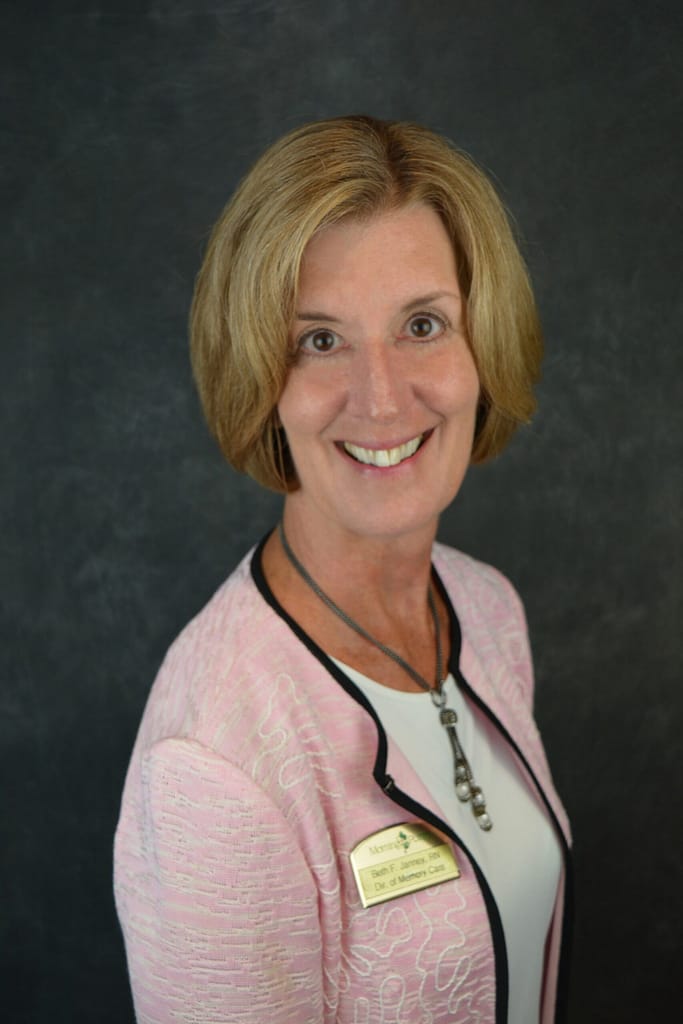 Beth Janney, RN, Corporate Director of Memory Care (also a certified Alzheimer's Disease and Dementia Care Trainer, certified Positive Approach to Care™ Consultant and Trainer, and Best Friends Approach™ Master Trainer)
Chris Tipton, LPN, Director of Nursing at Morning Pointe of Knoxville Assisted Living
Ashley Coapman, LPN, Director of Nursing at The Lantern at Morning Pointe of Knoxville Alzheimer's Center of Excellence
To become Certified Dementia Practitioners, individuals take a full-day class and have to pass a test. The course covers how to approach individuals with dementia, including Alzheimer's disease, as well as the different stages of dementia and what might be appropriate at different points in the disease process. This wasn't just clinical interventions but how to interact personally with those living with dementia.
For Chris and Ashley on the Knoxville, Tennessee, campus, Morning Pointe Senior Living paid for the class and gave them the day to complete the course in May 2021.
"I've been working in dementia care for all of my career, but I never had any formal training in that," said Chris. "The training helped me better understand the different stages of dementia and how to identify them."
Ashley, whose background is in home health and wound care, added, "I had a pretty good understanding of the geriatric and dementia population, but it helps any time you get more education. The training has helped me when I'm trying to educate my staff and caregivers about approach. Everything is on the resident's time. You have to live in their world."
Chris agreed.
"I talk to my staff all the time about the things I've learned," he said.
Beth, who earned her CDP about three years ago, shared, "I felt like the CDP training would be of such great value to Morning Pointe. The more I learn, the more I can pass on to other people. I always like additional information on how to be a better trainer. And being CDP certified shows those outside our organization that we're dedicated to seeking the best care and approach to those with dementia."
~
Basic Life Support (BLS) Instructors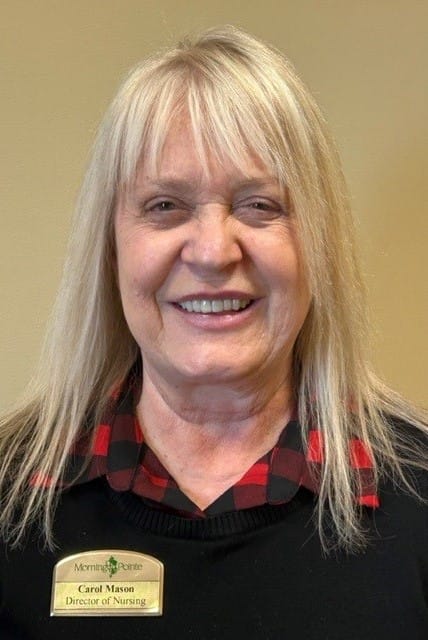 Becoming a certified Basic Life Support Instructor, individuals have to be certified in CPR, take two tests, attend a day-long class, pass one final test and do well on a teach-back. The teach-back is "where the instructors have to watch you teach the class," Carol explained.
Carol has been an LPN for 37 years and was a Certified BLS Instructor previously in her career. She re-earned the certification in November 2022.
Carol has some experience starting CPR when she was a hospital nurse, although she hasn't had to use it since she came to The Lantern about two years ago. As an instructor, she is qualified to teach new associates BLS skills in-house, rather than these employees having to go elsewhere for their training.
"It's easier for our employees to keep up their certifications," she said. "I love our residents, and I want them to have the best staff they can possibly have. As a BLS Instructor, you can impact or save someone's life without even meeting them, through those you teach."
Melissa Blake, who has been a nurse for eight years, earned her BLS Instructor certification last month. She also has previous experience performing CPR at another senior living facility.
"It's not really hard," she shared. "I appreciated learning the different ways of teaching people. I'm excited about leading my first class. I love taking care of people – the residents are my life."
~
Morning Pointe Senior Living supports associates who want to further their professional training and grow skills to better serve our residents and families. Thank you to each of Morning Pointe's certified nurses who have taken some extra time and effort to provide more services to our teams and our residents.