As the son of a dentist, it's no wonder that Dr. Michael Sobel became a dentist himself.
What he did with his career, however, is his own unique contribution to society.
Michael, a resident at Morning Pointe of Chattanooga, Tennessee, was born and grew up in Pittsburgh, Pennsylvania. He remembers picking up a little Brownie camera around age 9, which ignited one of his lifelong passions: photography.
"I used to take pictures of everything that moved, and even some things that didn't move," Michael remembered.
In high school, he was the school photographer and ran a business booking other photographers to take pictures of weddings, dances, and other events. In college, he was a yearbook photographer.
Starting Out – Dentistry and the Army
Michael graduated from the University of Pittsburgh and then its dental school. Afterward, he did a residency in orthodontics and a residency in oral pathology. He started out sharing a dental office with his father until his father retired, and he also began teaching classes. He and his wife, Norma, had their first son, J.B., in Pittsburgh.
Their younger son, Aaron, however, was born at Fort Knox, Kentucky. After seven years in the U.S. Army Reserves, Michael did two years of active duty service at the military base, practicing orthodontics on the children of the servicemen there.
"I picked up a lot of experience there, not only in treating patients but also in learning how to deal with people," Michael shared.
He recounts one time he left his clinic to cross the field to the post exchange and forgot to put on his hat, part of his uniform. A lieutenant colonel saw him, and Michael, without thinking, addressed him in non-military fashion: "Hi."
"He comes striding up to me," said Michael. "He's all spic and span, ascot and the whole works. He looks me up and down, sees my dental insignia, shakes his head, and says, 'Afternoon, Doc.'"
Despite this mishap, Michael was well liked and valued. He earned an Army Commendation Medal and came out of the service as a captain.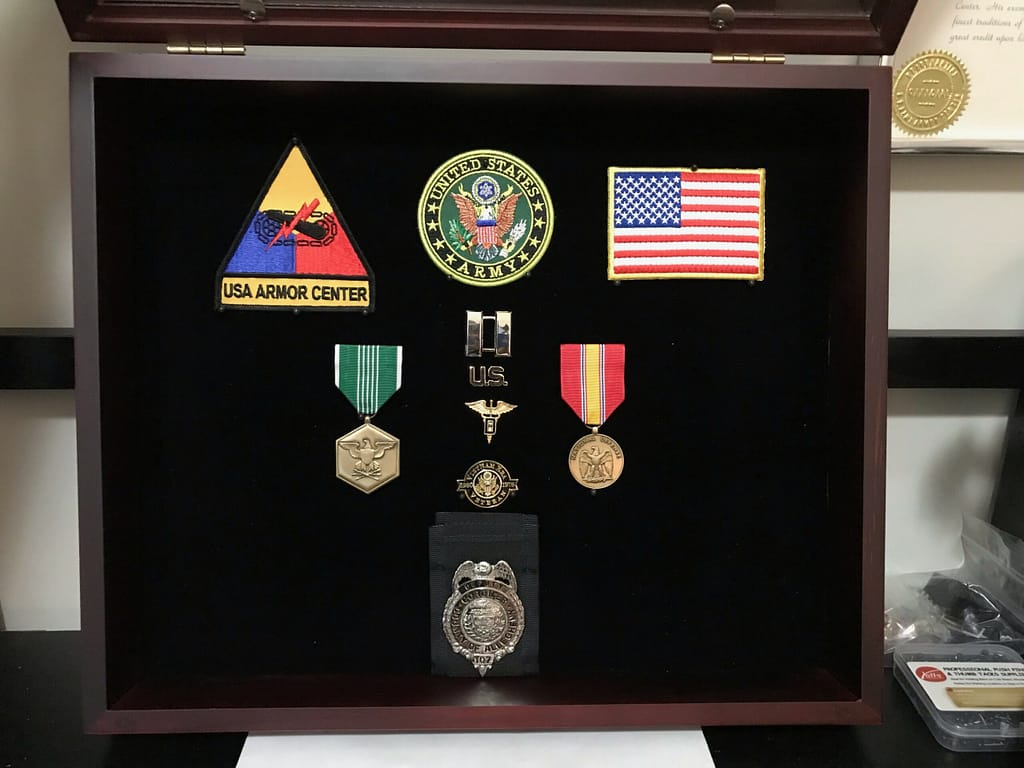 Getting into Forensics
It was then he became involved with forensic odontology.
"I was a Sherlock Holmes fan, and I enjoyed seeing how Sherlock would analyze things and deduce certain things," said Michael. "I knew the coroner in Pittsburgh, and I said to him, 'Who's doing your dental IDs,' and he said 'Nobody in particular,' so I said, 'Let me try my hand.'"
Michael studied forensic dentistry and joined the American Academy of Forensic Sciences. He later presented papers and became a fellow in the AAFS and also joined the American Society of Forensic Odontology. He took his boards and became one of fewer than 100 board-certified forensic odontologists in the US and Canada.
"From 1970 forward, I was doing cases not just in Pittsburgh, but in other areas because so few of us were boarded."
What is forensic odontology?
"[It] is dentistry as it applies to legal matters and helping the courts resolve things that pertain to dental evidence," Michael explained. "Forensics itself is the analysis of evidence, and this in particular involves dealing with dental aspects, like dental identification, bite and patterned skin marks, etc."
In addition to having his own dental practice, Michael served as a special investigations advisor to the Pittsburgh and Allegheny County police departments, as well as a forensic dental advisor to the Pennsylvania State Police. He also worked with a local hospital program to treat children who needed, but couldn't afford, braces.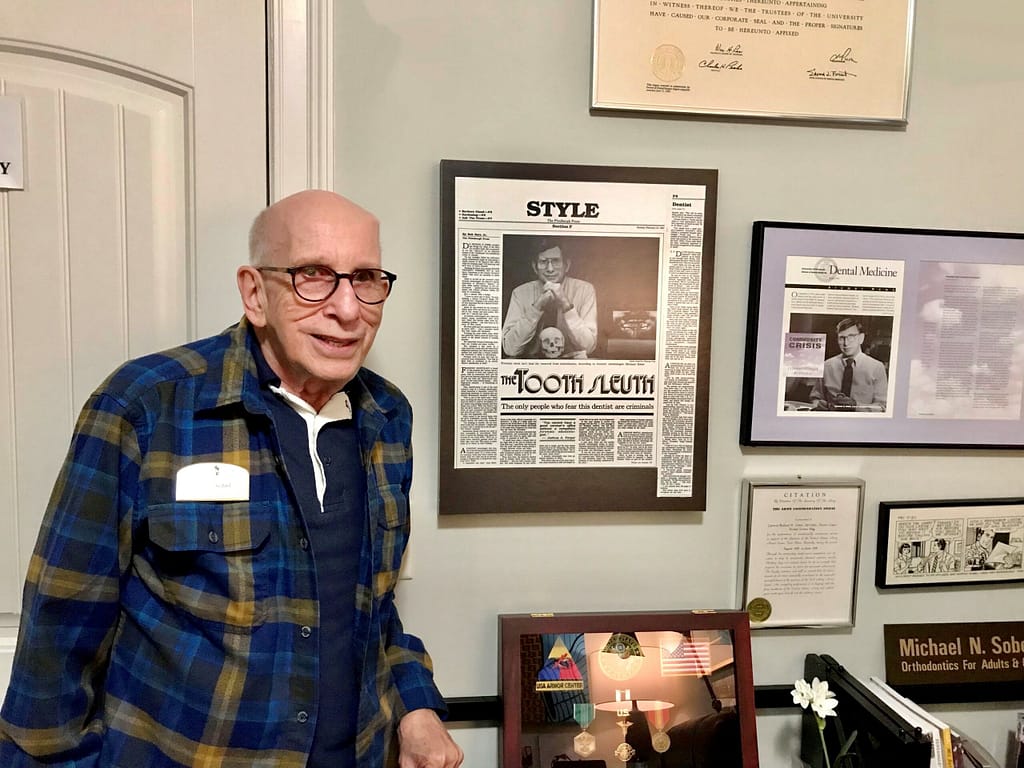 Forensics Cases
Michael worked many cases over the years, sometimes for the defense and sometimes for the prosecution – wherever the evidence led.
One case he remembers vividly was that in which a woman in critical care at the hospital was found to have what appeared to be a bite mark on the inside of her thigh. Investigators asked, even though she was highly medicated at the time, if she was molested. She said, "Yes." When they asked her who did it, she replied, "My doctor."
The physician was held for trial, and impressions were taken of his teeth. While several other forensic odontologists said the markings looked like they came from the doctor's teeth, Michael dug deeper.
"It really didn't look like a dental bite," he remembered. "I thought there must be something else going on here."
Looking at the medical records, he found that the patient had had a urinary catheter taped to the inside of her leg.
"I got one of those catheters, and I did a superimposition of the photographs, using the same scale, and lo and behold, everything matched up perfectly."
The physician was acquitted.
"He had a wife and kids," Michael said. "It made me feel like if I did nothing else, that was important enough."
In another case, he identified the dental remains of a young girl who had been killed. Years later, the mother came to his office for dental exams for another of her children. She found out what Michael did with forensics and asked him how sure he was of his identification of her deceased daughter. Michael explained his process, which was never explained to the grieving mother before by the authorities.
The mother thanked him, saying, "Now I can put closure on it."
She went on to start a local chapter of the Parents of Murdered Children support group.
Michael was also involved in two famous cases.
One was the crash of USAir Flight 427 in 1994, which occurred just outside of Pittsburgh. No one survived. Michael was in a unique position to serve, using dental evidence to help ID the passengers.
"My son J.B., for his master's in public health dissertation, had written a disaster plan for what you do in cases like this, so we implemented the plan," Michael said. "We were able to identify all but five of the 132 aboard by some methods – many of them by dental means."
The other famous case was the 1954 murder of Marilyn Shepperd, which gained notoriety when her husband, Dr. Sam Shepperd, was convicted and jailed. He was later retried and released due to media interference in the original case. Years later, Dr. Sam's estate sued the state of Ohio for wrongful imprisonment.
Michael examined Marilyn's broken teeth and other evidence and gave expert opinion that her teeth were broken by blunt force trauma rather than by her biting her assailant, as had been suggested. This case was later fictionalized in TV and movies as "The Fugitive."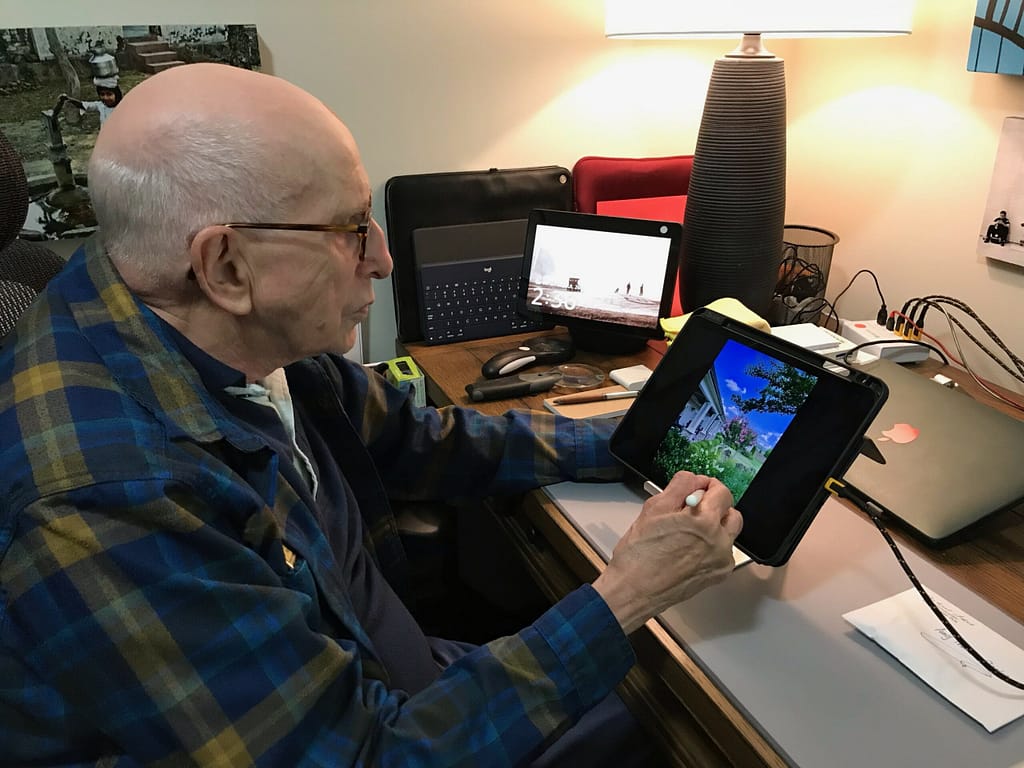 Teaching and Today
Although Michael is no longer in the courtroom, he continues making a difference today. One way is in the "classroom." "I love teaching. For me, it's a great way of giving back."
Michael has been teaching in Carnegie-Mellon University's Osher Lifelong Learning Program, which allows senior citizens to take college classes not for credit. He will be teaching a class by Zoom in fall 2022: "Forensic Sciences: Taking the Bite Out of Crime."
After Michael's wife, Norma, passed away in 2013, he eventually moved to Tennessee to be close to J.B. He was living in a house not far from his family when he suffered a health setback in 2021 that necessitated a move to assisted living.
Michael and his sons toured local assisted living facilities and were impressed by the friendliness of the residents and staff at Morning Pointe of Chattanooga. Michael made the move in November 2021.
"What I enjoy about living here is basically, 'no worries.'" Michael said. "[I have] everything from meals to laundry to the apartment being cleaned to assistance from staff when I need it, and most importantly, the ability to socialize with others."
Michael stays active in the building. He is, after all, the Resident Council president.
"It enables me to meet with a lot of residents here and hear their stories or things they want to comment on, and then I can see what I can do about them. I like to help people."
With his photography background, Michael takes pictures at the facility – of events, residents, associates and the campus in general. Sometimes he uses his computer software to add artistic filters for a unique touch.
Outside of facility life, he also joined the Photographic Society of Chattanooga and attends the organization's meetings.
"I get a chance to sit in on the lectures, and I recently gave them a presentation on forensic photography, which they'd never had before," Michael said. "And I enter contests."
One of his photos, of a skeletal sculpture bending over a man eating his lunch, won a second place in a recent contest.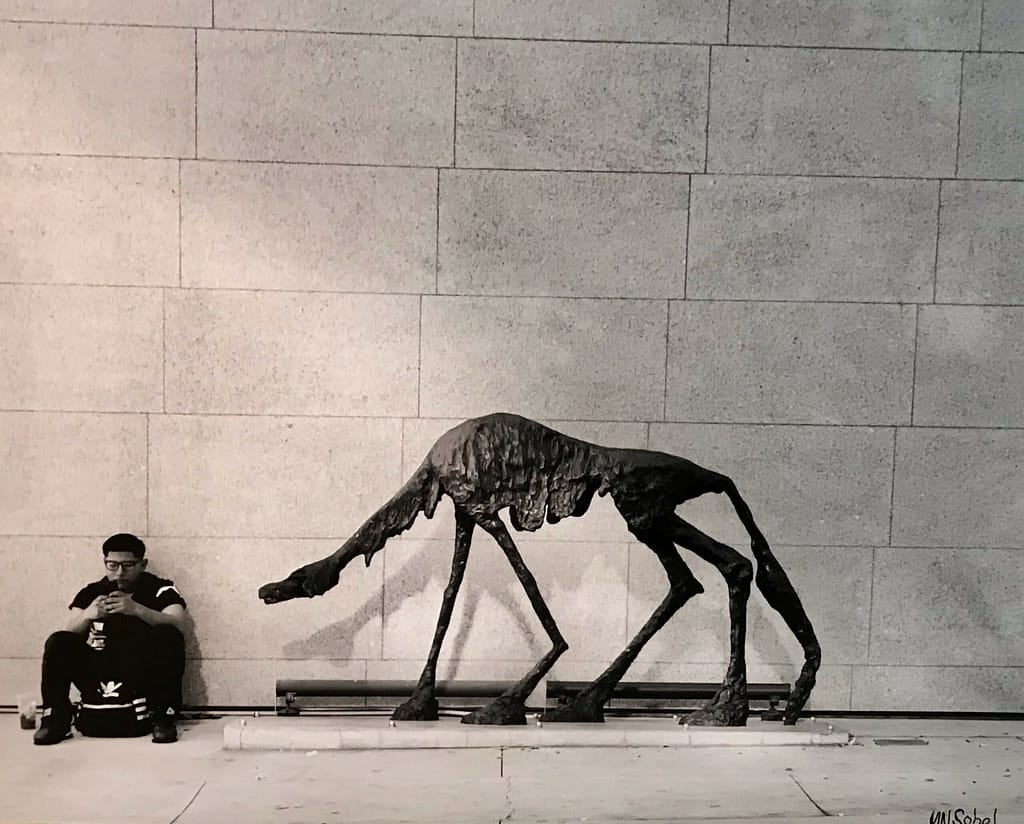 When asked what he is most proud of, though, Michael said, "Helping people when I can, whether it be forensics or photography or dentistry."
Michael, we are glad you are part of the Morning Pointe family!