CALHOUN, Ga. (April 26, 2022) – Morning Pointe of Calhoun Assisted Living and Alzheimer's Memory Care campus will celebrate its recent $1.5 million renovation with a public Grand Reopening on May 12 at 3:30 pm at the campus located at 660 Jolly Road NW. Local dignitaries and special guests from the Gordon County area will be in attendance, including Calhoun City Mayor Jimmy Palmer, the Calhoun High School Trio, the Gordon County Chamber of Commerce, and other well-known friends of Morning Pointe. Founded in 1997 by Tennessee healthcare entrepreneurs Greg A. Vital and Franklin Farrow, Morning Pointe Senior Living owns and operates 36 assisted living, personal care, and Alzheimer's memory care communities in five southeastern states.
"We can't wait to show you how beautiful and functional the new interior of Morning Pointe of Calhoun is," said longtime Calhoun native and Executive Director, Traci Clements. "Don't just take my word for it, ask the residents. They love the newly updated colors and furnishings. Now it feels even more comfortable and just like home!"
Morning Pointe of Calhoun is one of the first buildings that Morning Pointe purchased in the early 2000s when co-founders Greg A. Vital and Franklin Farrow first began operating senior living communities. Over the years, ownership has invested in periodic upgrades to the facility—including the addition of a memory care wing—but this is the first major renovation of this magnitude.
"I am so excited. They've done a great job doing all this and making these decisions," said Maureen Grizzle, who has been a resident at Morning Pointe of Calhoun for over four years.
Morning Pointe of Calhoun offers one-level living with 61 spacious apartments, including a secure wing specially designed for residents with Alzheimer's disease and other memory care needs. Uniquely-designed layouts were planned with seniors in mind, including a comfortable home-like environment with a team of associates and medical partners dedicated to serving residents. Amenities like a library, exercise room, and sitting nooks offer solace and encourage socialization among friends. Beautiful, secure courtyards showcase walking paths, sitting areas, and gathering spots for residents to enjoy the outdoors. Morning Pointe's purposeful programming fosters independence and support with a strong focus on clinical care including physical and occupational therapies, life enrichment and wellness offerings. Farm-to-Table fresh dining and intergenerational activities help residents live their best.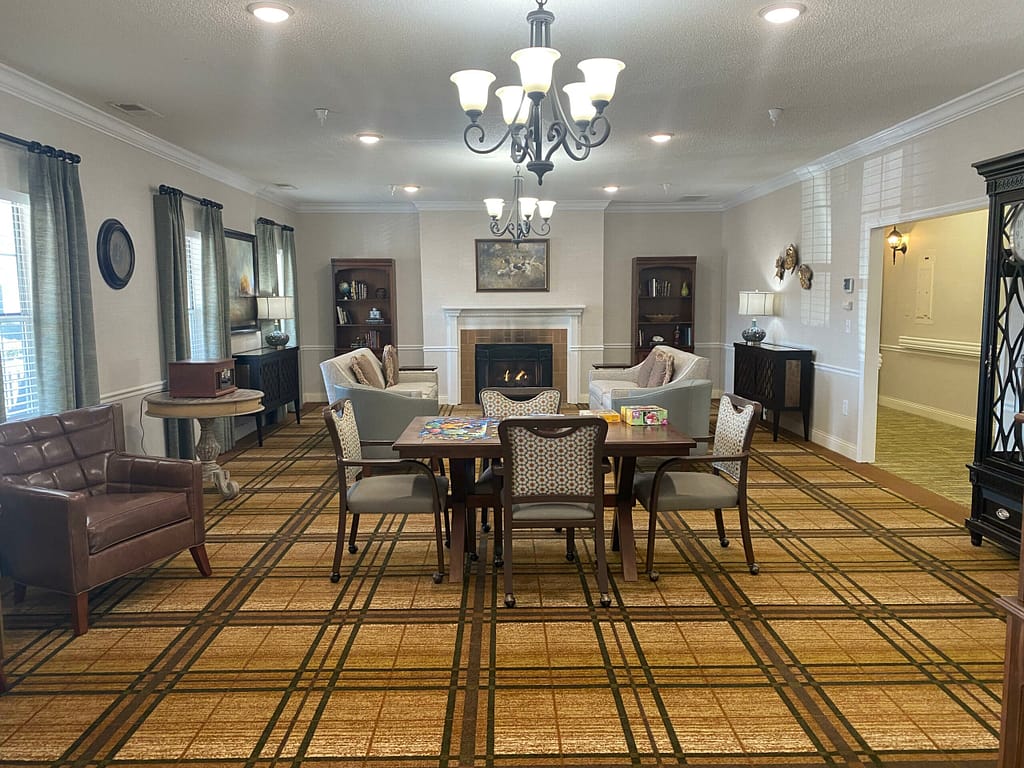 For more information on Morning Pointe of Calhoun, visit morningpointe.com/locations/calhoun.