This article was originally published in CityScope Magazine's Fall 2022 issue. To see the full magazine online, click here.
~~~
Established in 1997, Morning Pointe Se­nior Living has been providing quality assisted living and Alzheimer's memory care for the last 25 years. What began as an unwavering devotion to improve the lives of its residents has expanded to a regional com­mitment where serving others is celebrated above all else. Co-founders Greg A. Vital and J. Franklin Farrow launched the company with the principle to always lead with their hearts and do the right thing, and that senti­ment still rings true today.
"We are a very mission-driven company, and the mission of service is foundational to every community we operate," says Vital. "Every Morning Pointe community not only cares for seniors and supports their fami­lies, they care about the larger city that their Morning Pointe is a part of. We are good neighbors committed to service by our associ­ates, our residents, and our families."
 Just one of the ways Morning Pointe con­tinues to give back is by partnering with local Alzheimer's organizations, and staff mem­bers can frequently be found participating in walks to raise funds. The company also offers free caregiver support groups in many of its communities, and the Morning Pointe Foun­dation helps inspire and create future caregiv­ers by raising dollars for nursing scholarships. Currently, the foundation partners with 12 community colleges and universities and serves over 65 students.
"Our ongoing commitment to service is also key to our life enrichment program­ming – keeping our residents connected and involved in the cities they love," says Farrow. "Our seniors love feeling valued and knowing they are still making a difference. That's part of healthy aging. It's important to them, to their families, and to us."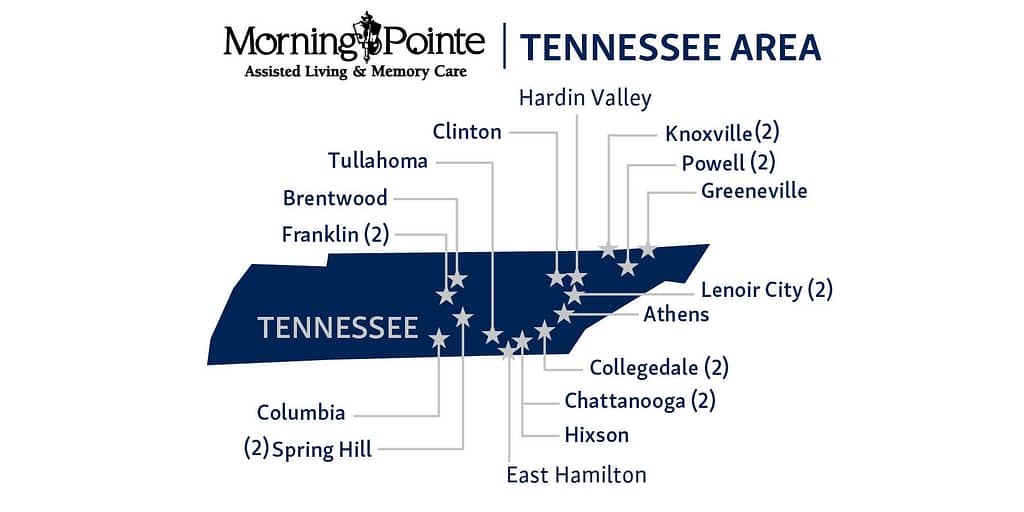 The company's commitment to service isn't limited to the senior care and healthcare sectors, however. Each year, Morning Pointe's 37 locations host school supply drives that support schools, and this year's local effort resulted in more than 750 items that directly benefitted area youth. Pair that with annual holiday drives and disaster relief initiatives, and it is clear that Morning Pointe is dedicated to truly serving as a community resource.
While Vital and Farrow have given back to communities time and time again through the programs they have created, Vital stepped up once again to sup­port his community in a big way when he was elected as state representative for Tennessee's District 29.
"I believe serving in public office is a natural extension of my lifelong work," says Vital. "Two key points I continue to be reminded of in my new role are: al­ways listen, as there are many different opinions, and secondly, there are many different ways of doing things well. It's how Franklin and I have run our busi­ness over the last 25 years, and it is how I will grow as a public servant."
Whether it's aiding his residents, associates, or constituents, Vital believes that offering up help is simple – keep your mindset mission-driven and people-focused, and positive changes throughout the community will follow.
Now as they reflect on a quarter century of being in business, Vital and Farrow recognize that it was their desire to not only build amazing senior communities, but also be the best in the Southeast for quality senior care, hospitality, and programming that has paved the way for decades of community service.