April 26 is Administrative Professionals Day!
Morning Pointe Senior Living is thankful for each Administrative Professional who works in our buildings, and in honor of this recognition day, we want to shine a light on our Business Office Managers/Business Office Directors.
BOMs and BODs conduct interviews with new hires, provide onboarding, maintain personnel files, and take care of financial matters such as accounts payable, accounts receivable and payroll – but they also do much more!
Meet some of Morning Pointe's outstanding BOMs/BODs.
~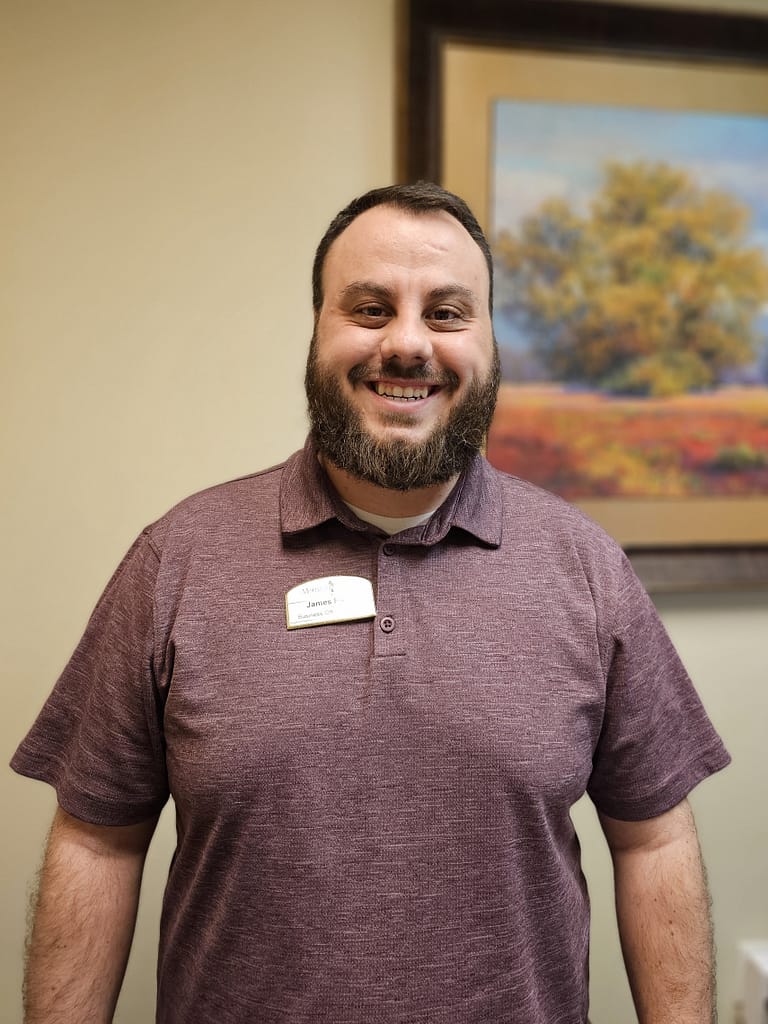 James serves the business offices at both the assisted living and the memory care building in Lenoir City. He started with Morning Pointe about seven years ago as a cook, then worked as a Resident Assistant, and then Lead Resident Assistant before stepping into his current role.
Lindsay Williams, Executive Director on the assisted living side, and Abby Medley, Regional Vice President, encouraged him to take the job.
"The people at Morning Pointe believed in me before I believed in myself," James shared.
James loves getting to know the residents and working in a family-like environment.
"Morning Pointe has done a really good job being welcoming, friendly and professional," he said. "I enjoy the relationships I've built with the residents and employees here."
~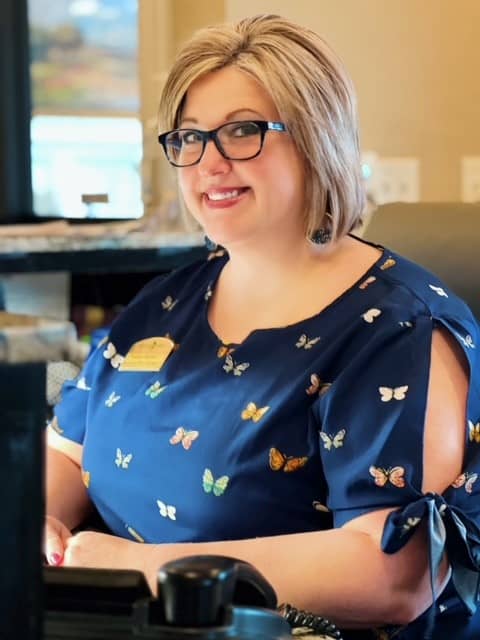 Vanessa has worked for Morning Pointe Senior Living's Frankfort campus for 7 ½ years and has grown with the company.
She started as a Certified Nursing Assistant at Morning Pointe of Frankfort Personal Care and became the Life Enrichment Director at the building 5 months after starting. Vanessa has spent most of her senior living career in that role. She became BOM at The Lantern in January 2023.
"I just wanted a change of pace," Vanessa shared. "I get to see a different side of Morning Pointe, and the support from the company has been amazing."
Vanessa shared that her day includes a lot of invoices but also interactions with people and advocacy for the residents.
Her favorite part?
"I like that I get to greet the families and get to talk with them," she said. "It's nice to be the first face that they get to see."
~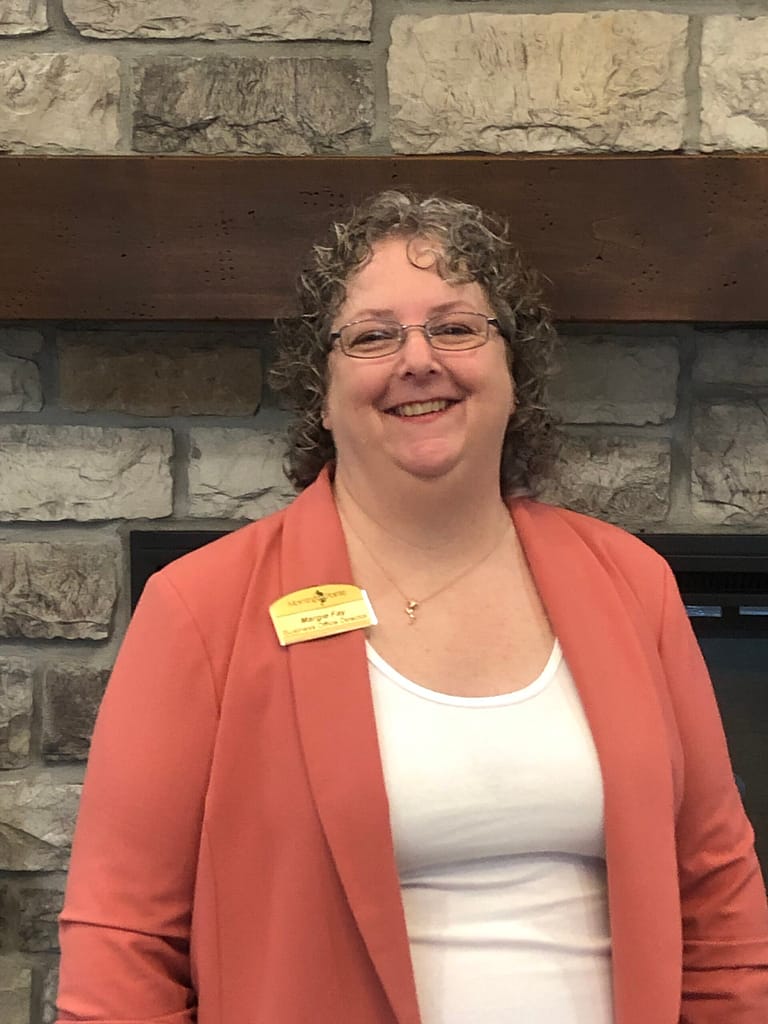 Margie started working for Morning Pointe Senior Living in 2018 as the Business Office Director at Morning Pointe of Franklin, Tennessee, Assisted Living. She has also worked at Morning Pointe of Spring Hill Assisted Living and has been at the Spring Hill memory care community for about a year.
With a background in home health, Margie was drawn to the business office position at Morning Pointe as a place where she could use her knowledge in accounting and health as well as get to know the residents. While she spends a lot of time in human resource tasks and paperwork, she also enjoys helping out with family events.
"It's all about making the residents happy," Margie said.
For example, she shared about one resident who was having a bad day. Margie sat beside her and talked with her about different things and found out that the resident really liked bowling. Margie got out the community's bowling set for the resident and watched her day turn from sadness to joy.
When Margie was asked what she enjoys about working at Morning Pointe, she said, "There's lots of opportunities, and I love it when we see an associate grow with us. I've seen Receptionists become Life Enrichment Directors and Business Office Directors, and I've seen Resident Assistants start out and become Licensed Practical Nurses and more. The leaders really listen to the staff, and it's just a family environment."
~
Thank you to James, Vanessa, Margie, and the other amazing Business Office leaders across our company! We couldn't function without you, and we appreciate you putting heart into your role!