April is Occupational Therapy Month. Did you know that Morning Pointe Senior Living offers occupational therapy, along with physical and speech therapy, at each of our locations?
Each campus partners with a local therapy provider. On-site therapy services help our residents to regain and maintain strength, balance, range of motion, and other skills so they can live as independently as possible for as long as possible.
Occupational therapy addresses skills residents need for taking care of activities of daily living (also called ADLs) such as grooming, dressing, bathing, cooking, and light home maintenance. They can visit resident apartments to assess for safety and make recommendations. And they can teach residents how to use adaptive equipment, such as a reacher or a shoe horn, to make tasks easier.
Meet some of the Occupational Therapists serving our Morning Pointe residents around the company.
~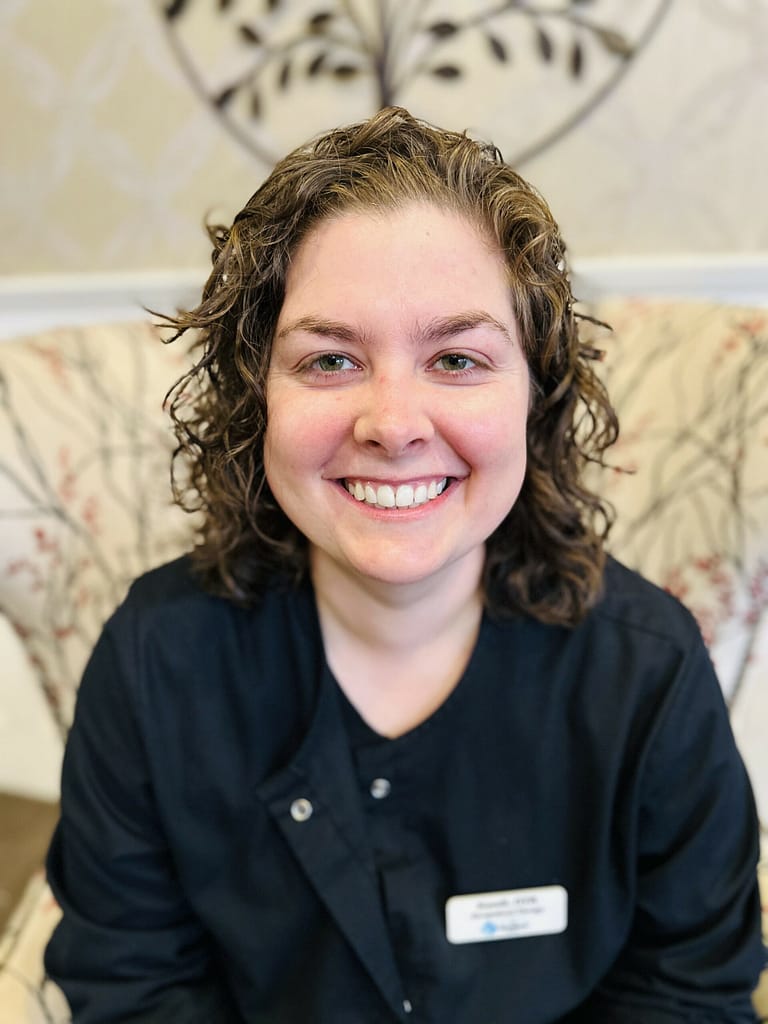 Kandi serves both the senior living and memory care sides of the campus. She has been working with the community since January 2022 through The Weston Group, our therapy partner in the area. Kandi splits her time between the two buildings, seeing patients five days a week.
She became interested in occupational therapy after her grandmother fell and broke her hip. OT taught her grandmother to get dressed independently as she recovered.
"She had PT and OT, and it was life-changing for her," Kandi said.
Kandi describes occupational therapy this way: "It's about meeting people where they're at and helping them in areas of their life that they're finding difficult. We can help people if they're having difficulty with coordination, fine motor control – we can work on that and help them get back to whatever it is they're passionate about, like painting, knitting. We even have people coming to us saying, 'Hey, I'm having trouble writing my name,' and we work on that."
With the memory care residents, Kandi tailors OT interventions to the resident's stage of dementia and abilities as part of the campus' ValueABLE program.
Kandi loves to help residents improve not only their physical skills, but also their quality of life and their confidence.
"I love the residents so much – seniors have always had my heart," Kandi shared. "Occupational therapy is a really rewarding career to see people regain independence."
~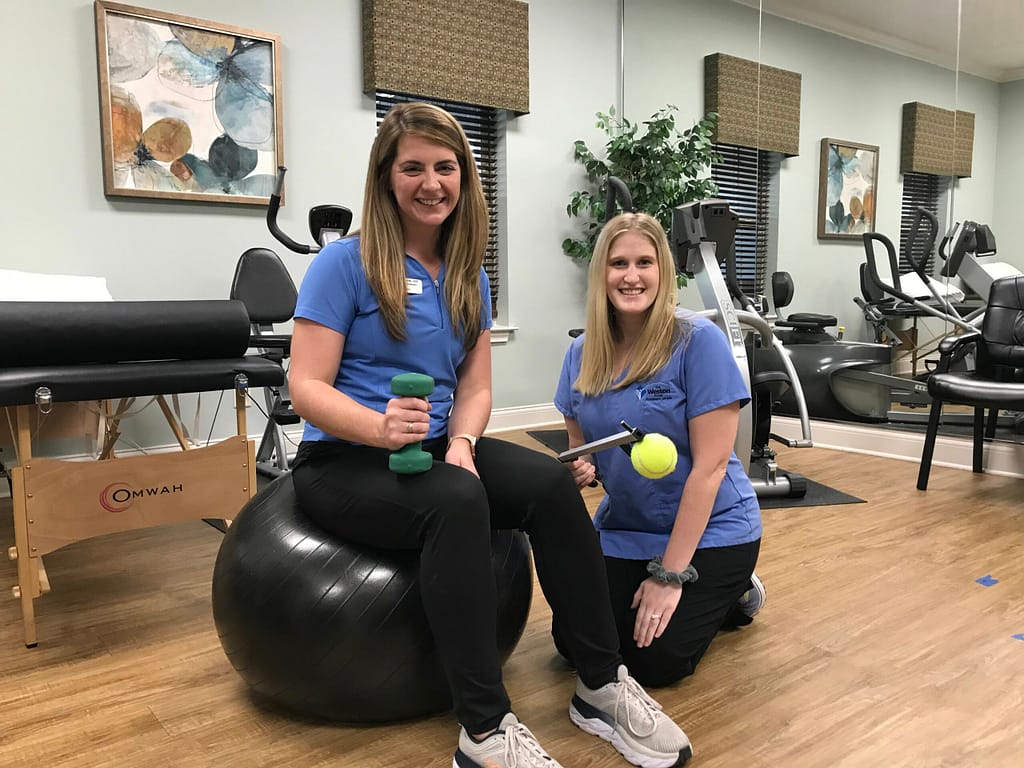 Hannah Doyle and Rachel Burgess – Chattanooga-area Morning Pointe buildings, Tennessee
These two ladies serve residents at multiple Morning Pointe communities in the Chattanooga area through The Weston Group.
Hannah has been an OT for 11 years and has been working at Morning Pointe for six years. She originally thought she wanted to work with children but realized when she did a clinical rotation at a nursing home that her true heart lies with seniors.
"It's new every day – everybody is different," Hannah shared. "We might be making sure they're safe with toileting, dressing… they might have low vision and we make sure they can navigate their apartment safely. Sometimes we get someone who is very acute and in a wheelchair and aren't feeding themselves, and you can help them get up and walking and feeding themself again."
Rachel recently graduated with her OT degree and just started working full-time at Morning Pointe.
"I have always had a passion for helping people," she said.
Rachel was inspired to become an OT after seeing how therapy helped her sister with Down Syndrome and her grandfather with Parkinson's both to live as meaningful and independent lives as possible.
"I like the mental health and cognition part of the job a lot," Rachel shared. "It's a meaningful and important job. I'm making a difference, and that's irreplaceable."
Both therapists added that the highlight for them is getting to know the residents individually. They also appreciate the support of the Morning Pointe team in helping them serve the residents.
~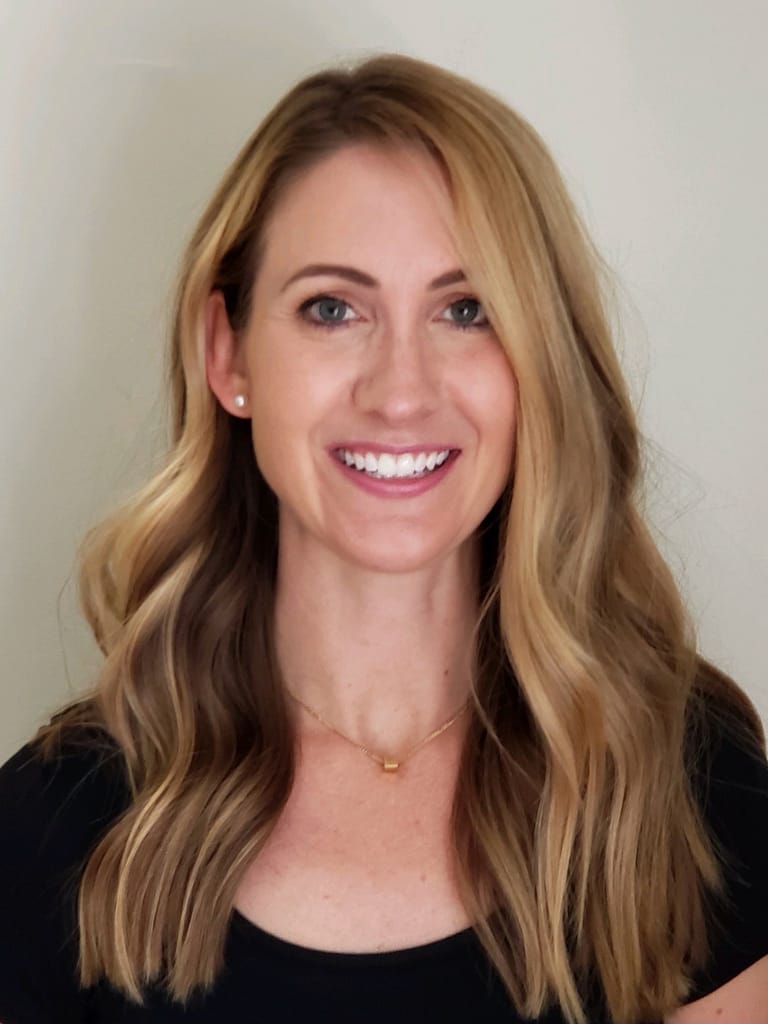 Lauren has been an OT for 14 years and has served at Morning Pointe's Franklin, Tennessee, campus for about a year and a half. She works for our therapy partner HealthPRO Heritage.
"I always knew I wanted to go into the healthcare world," she shared.
Her first job out of college was as an occupational therapy assistant at a skilled nursing center.
"I was able to see how many obstacles are thrown at our seniors but also how many ways occupational therapy can help them continue to live meaningful lives," Lauren said. "I tell the residents I can work on anything from the time they wake up to the time they go to bed. Most importantly, we work on what's important to them to be able to do. Whatever is keeping them from being able to do those things or making it more difficult for them, we address."
She enjoys working in senior living and seeing the potential in the residents and helping them overcome the obstacles in their way. She also enjoys learning about the incredible lives they have lived.
One resident who exemplifies the power of OT was one who Lauren worked with at The Lantern. She was a former teacher who needed two people to help her get in and out of bed when she started, and the resident's family shared with the therapy team that it was important to them to be able to take her mother out. Lauren and physical therapy worked with her, and now the resident can not only get in and out of the car with her family but can also walk around the building with a walker.
"Whatever we can do to help the residents live purposeful and meaningful lives and continue to live with dignity and respect, we have a huge opportunity to do," Lauren shared.
~
Thank you to these occupational therapists and all the OTs and other therapists who work with our Morning Pointe residents. You make their day-to-day more joyful and independent, and we value your contributions to our communities!