Much of the life of Dale Albers has been a pursuit of a wider world, whether geographically or intellectually.
Dale is a man with a thirst for adventure and knowledge, and he has found both throughout his life.
Now a resident at Morning Pointe of Lexington-East in Kentucky, Dale started his journey in life more than a thousand miles away, in western North Dakota.
–
Small-town Beginnings
Dale was born in 1933 to Dale and Ella Albers, a salesman in the mines and a housewife.
"We lived in a city with one school, kindergarten through high school," Dale remembered. "Winters were harsh. Summers were brutal."
When Dale was 7, World War II broke out. In his community, patriotism was especially high, and when the dust settled with the victory of the Allies, military fervor lived on. Service was an opportunity to escape being tied to the land. And with the GI Bill, it was an opportunity for education, too.
"When the war was over, at least for those of us living in small towns, the military was one way out," Dale said. "That's why the enlistment rates were so high in the Dakotas."
–
First Service in the Army
Dale completed two years of college before enlisting in the Army in 1956. He started as a clerk and became an infantryman.
Dale's first assignment outside of the contiguous 48 states was in Anchorage, Alaska, followed by the Army's outposts in the state, and then the Aleutian Islands.
"The Aleutians are interesting because they are the only part of the US that the Japanese invaded during World War II," Dale said. "There was a lot of military activity there."
Although the Japanese were no longer threatening these westernmost shores, it was the Soviets' turn.
"We were all terrified that the Russians would come sweeping in," Dale said.
Dale described life in the Aleutians as "primitive," adding that supplies had to be flown in by plane or ferried by boat.
After Alaska, Dale was stationed briefly in Taiwan, and when he discharged, he completed his bachelor's degree in philosophy at the University of North Dakota. That was just the beginning of his academic career.
"After college, 1957-58, things were beginning to heat up in the South," Dale shared. "It was an interesting time with the Civil Rights Movement, and I wanted to be part of that. So, I went to Tulane University in New Orleans."
From Tulane, Dale earned a master's degree in social work. He then returned to North Dakota and worked for the State Department of Public Welfare, working with psychiatric patients.
–
Vietnam Service
In 1964, Dale was recalled to the Army and sent to Vietnam.
"That was a defining moment in my life," Dale remembers. "I got a commission, and I went over as an officer. I saw things very differently than when I was an enlisted man."
Dale served in the capitol but moved around a lot. His responsibility was leading a team that recovered downed helicopters, and although he was in Vietnam for a little less than a year, the experience stayed with him and informed much of his later work in mental health.
"There are some things you can't explain to someone who hasn't been in the military," Dale said. "I sometimes wonder why Americans do not spend more thought on what has happened to large groups of men and women. They have to live different lives. Most of my research work has been with mentally ill people, many of them veterans, and it breaks my heart."
–
Academics and Teaching
After returning to the States at the rank of captain, Dale went to Washington University in St. Louis, Missouri. While he studied, he also worked part-time with a recovery program for those battling alcohol and drug addictions. He spent time at Wyoming State Hospital helping with patients' mental health needs and then decided to get his doctoral degree in philosophy at the University of Utah. He later went on to earn a post-doctoral degree in mental health law from the University of Minnesota.
In 1973, he married a nurse named Lucille, and they went on to have two children.
Dale taught mental health and philosophy at several universities, including spending 10 years in Newfoundland, Canada. For the last 20 years of his career, he taught ethics, and his last teaching job was at the University of Kentucky in Lexington.
"I like the feeling that comes when you're aware that you're doing something important and honest," Dale said. "You look at the faces of the students and see their reaction to what you're bringing to them. It's interesting the questions that they raise, too – that's also rewarding to the teacher."
–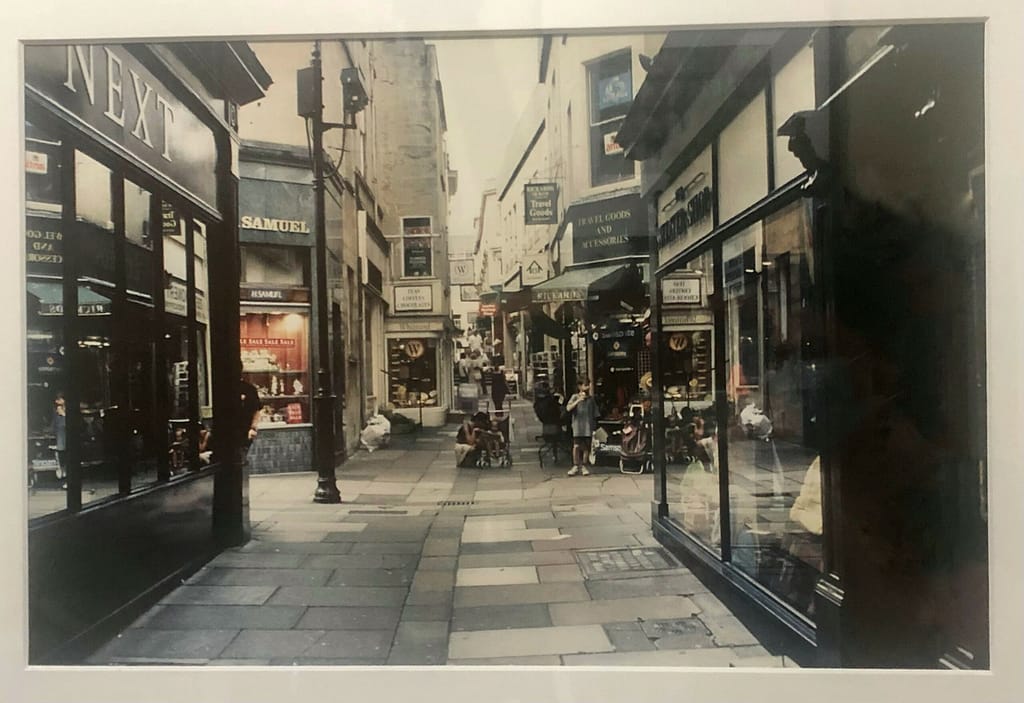 The Philosophy of Photography
Along with teaching, Dale developed a passion for photography years ago. It started in a secondhand store in Chicago that had a lot of cameras. He bought one and started exploring the world of taking photos.
"You learn so much from photography," Dale said. "You learn patience. You learn to see the world in different ways. If you shoot color photos, you shoot the world the way it is. If you shoot black and white, then you see the world the way the photographer imagines it."
Dale has explored different ways of seeing all sorts of places around the world, from Arizona's slot canyons to Hawaii, Europe, Hearst Castle, and the Vietnam Wall. He has photographed children, family, and lots of flowers.
–
To Morning Pointe and Beyond
Dale retired in 2017. He came to Morning Pointe of Lexington-East in August 2022. His wife had passed away, and his home was too much for him to care for on his own.
"It's comfortable here, and there are people here I can talk to," Dale said. "I read quite a bit."
Physically, being at Morning Pointe has given Dale a chance to get back into a routine of walking and taking part in exercises.
As he reflects on his life, Dale is struck by how his world expanded from the small town in North Dakota to discovering the beauty in places like a grand hotel in Russia.
Along the way, he has learned much about humanity as well.
"I have seen the extraordinary kindness of people, particularly in the military," Dale said. "It told me something about our potential."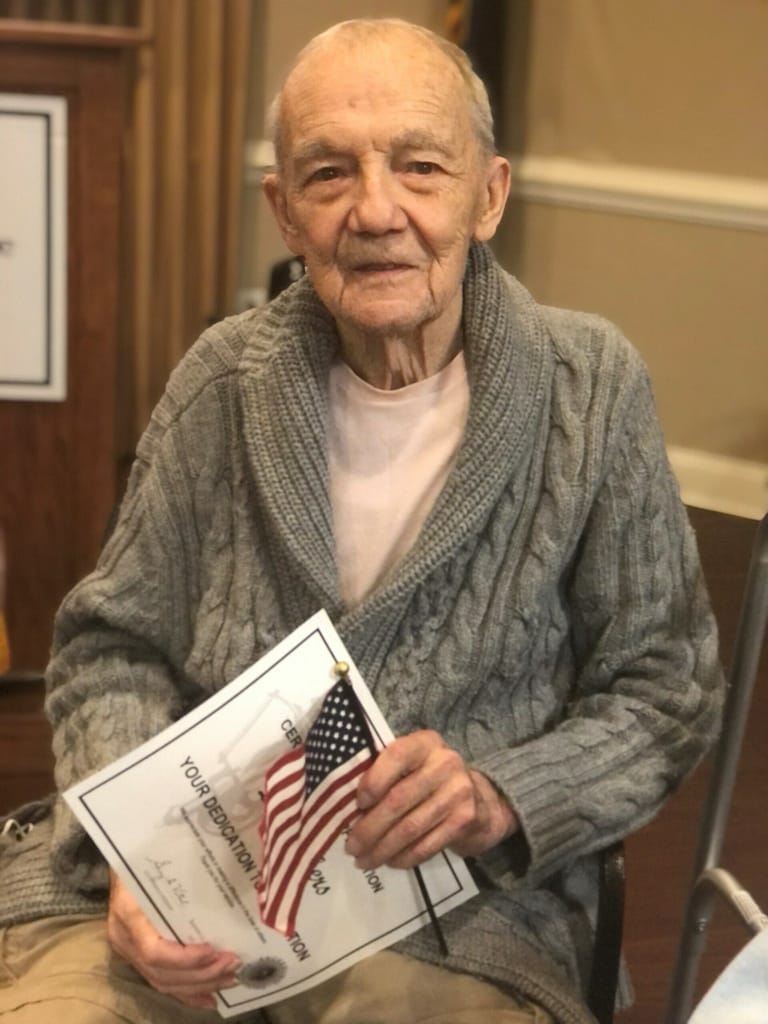 He added, "I think I'm most proud of my children. They turned out to be such good and fundamentally kind people. And I'm proud of the work I've done and the things I have stood up for."
Dale, thank you for making a difference in the world throughout your life – from serving your country, to contributing to patients' mental health, to bringing wisdom to your students, to opening others' eyes to a broad world through your photography.
We are proud you are part of our Morning Pointe family!