Alicia Allmon, food service director at Morning Pointe of Lenoir City, Tennessee, is in high demand, and not just for the delectable daily meals at the assisted living facility.
Allmon's claim to fame in the building (and in the wider community) is her specialty cakes.
Allmon has been in food service for around 17 years and is coming up on her ninth anniversary with Morning Pointe in August. She previously worked for Morrison's at Fort Louden Medical Center.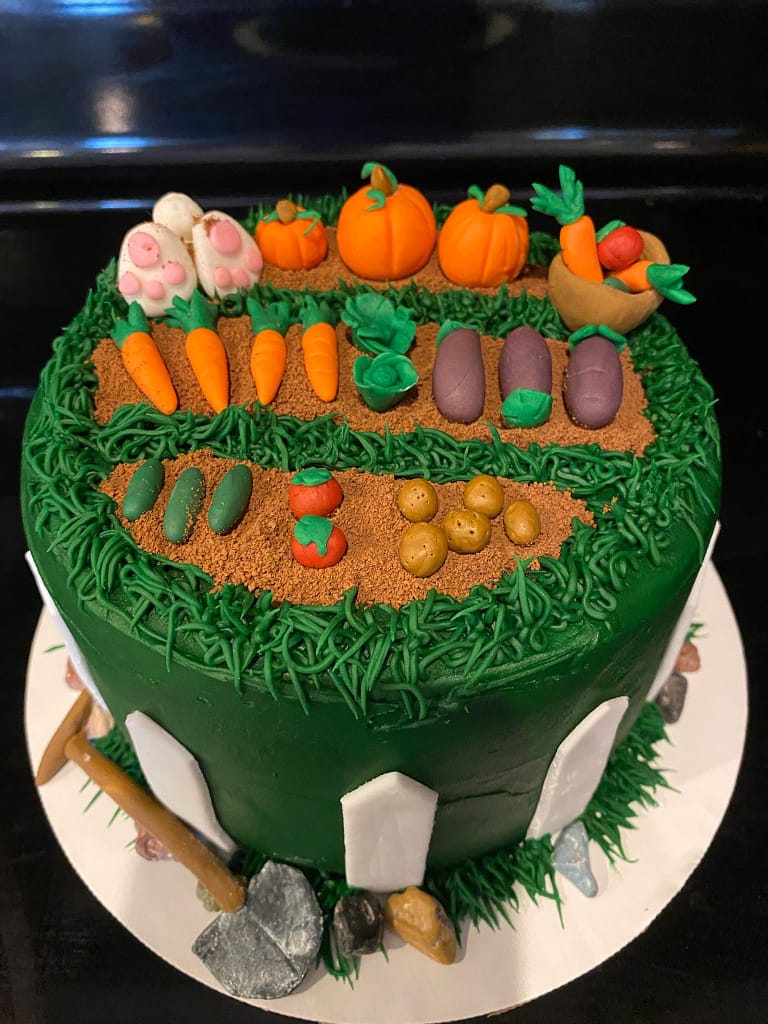 "I love making people happy with food," Allmon said. "I enjoy seeing how happy it makes the resident when I go and give them their cake."
Allmon began making cakes for resident birthdays in 2018. She didn't start as ornate as she makes the designs now, but she has grown in her craft.
"When I'm making or decorating cakes, it's a stress reliever for me," Allmon said. "I have also made cakes for going-away parties for staff members and for baby showers for staff members. I was asked to make two retirement cakes for the Fort Louden Medical Center, too."
Allmon's designs have included bunnies, reindeer, woodworking, gardening, bee hives, baking and sewing.
As if that weren't impressive enough, Allmon doesn't ask the residents directly for a theme for their cakes.
"She normally has me sneak and find out what they like, we refer to their resident activities profile and occasionally she will call their families," said Alyssa Jacobs, life enrichment director at the facility. "I think it's so sweet because many times they are so surprised that she even knew what they liked!"
Several Morning Pointe residents shared their thoughts on Allmon's cakes.
"They are just fantastic," said Les Stanley, who received one of the wood-working cakes. "She does an unbelievable job and puts so much effort into these cakes!"
"They're delicious!" echoed Sue Mitchell, who received a garden cake. "They always taste so good and melt in your mouth, no matter what flavor."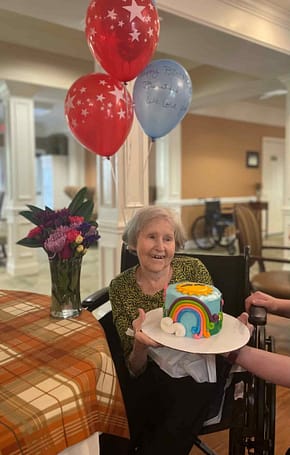 Allmon, for her part, is partial to her residents as well.
"I just love the senior population," she said. "They are a blessing to be around."
For more information about Morning Pointe of Lenoir City, please call 865-988-7373.
Morning Pointe is the region's choice for assisted living and memory care, serving seniors across Tennessee for 25 years. In addition to the Lenoir City assisted living and Alzheimer's memory care campus in East Tennessee, Morning Pointe operates assisted living and memory care communities in Knoxville, Clinton, Greeneville and Powell.
Founded in 1997 by Tennessee healthcare entrepreneurs Greg A. Vital and Franklin Farrow, Morning Pointe Senior Living owns and operates 37 assisted living, personal care and Alzheimer's memory care communities in five southeastern states and is celebrating its silver anniversary throughout 2022.