Eleven assisted living and memory care residents showed off the latest outfits by Chico's at a fashion show at Morning Pointe of Knoxville, Tennessee, on July 26.
Morning Pointe partnered with The Lantern at Morning Pointe Alzheimer's Center of Excellence (together they make up a senior living campus) and joined the Chico's location at Turkey Creek to put on the show. Six models were from Morning Pointe and five from The Lantern.
"This is our second fashion show, and we were glad that this time, The Lantern was able to join us," shared Kari Christopher, life enrichment director at Morning Pointe of Knoxville.
On the Thursday and Friday before the event, the participants shopped for their outfits at the Chico's store. Chico's associates then helped them accessorize with necklaces. Denise Jordan, general sales manager for the store, spearheaded the clothier's involvement at the invitation of Morning Pointe.
At the event, fellow residents and associates gathered to watch as each lady walked up and down the runway, modeling her attire. High-tempo music played in the background, and Denise Jordan described each garment. Several ladies were escorted by Jared Fletcher, a physical therapist with Amedisys.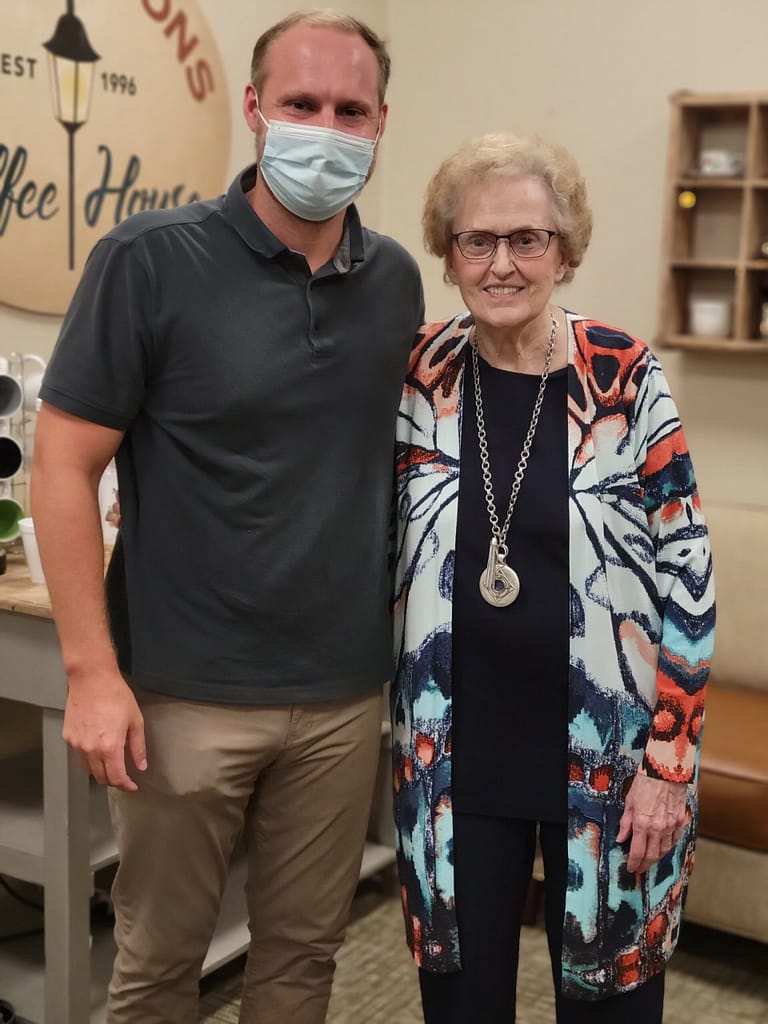 "I enjoyed it – it was very exciting!" said Morning Pointe resident Alma Creasy. "I liked being with all of the ladies and having fun together. It was the most fun walking down the runway!"
Odence Seat, another Morning Pointe resident, added, "That was the first fashion show I have ever done. I enjoyed modeling the clothes, and everyone seemed to like the outfit I showed. Got to try on clothes at the store was my favorite part. We had such a good time!"
Several of the residents opted to buy their new outfits. Even some of the residents in the audience decided to make a purchase as well.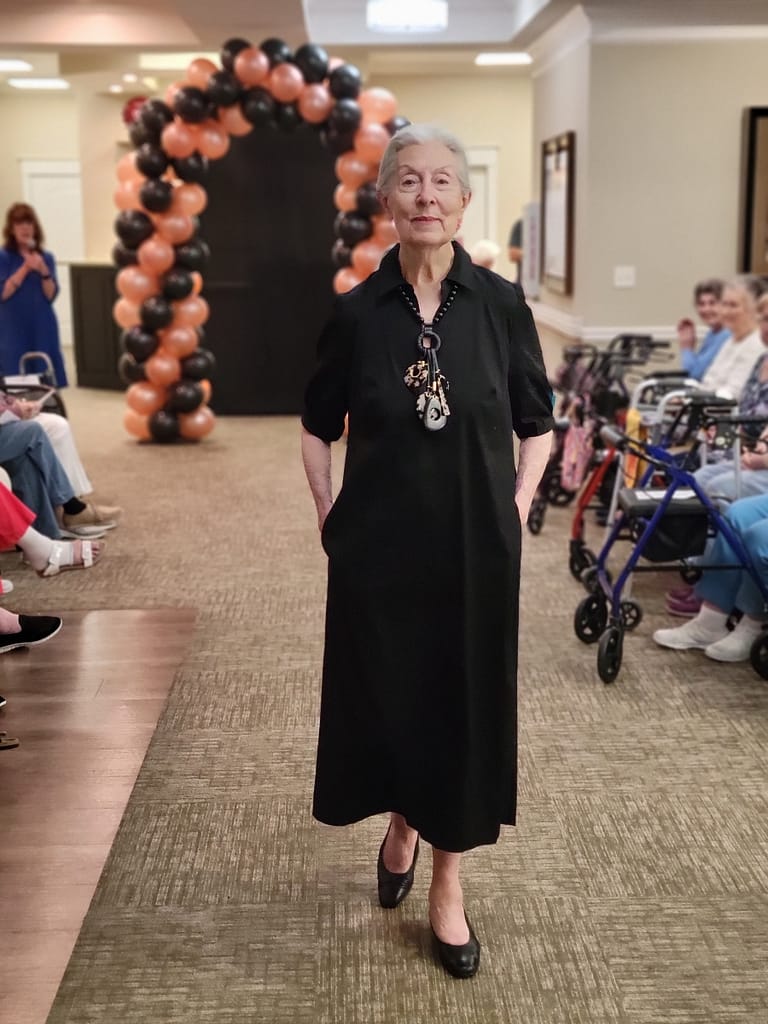 "It's a time to make [the residents] feel special," said Denise Jordan. "We're happy to be able to do things with the retirement homes and assisted living facilities in the community."
The show was very well received among participating residents, fellow residents and family members.
"We would like to make this annual, possibly seasonal," said Jordan Bolen, program director at The Lantern. "I feel that all of the ladies had a marvelous time, and it was meaningful to each of them in their own special way. Some of mine said they felt beautiful and young."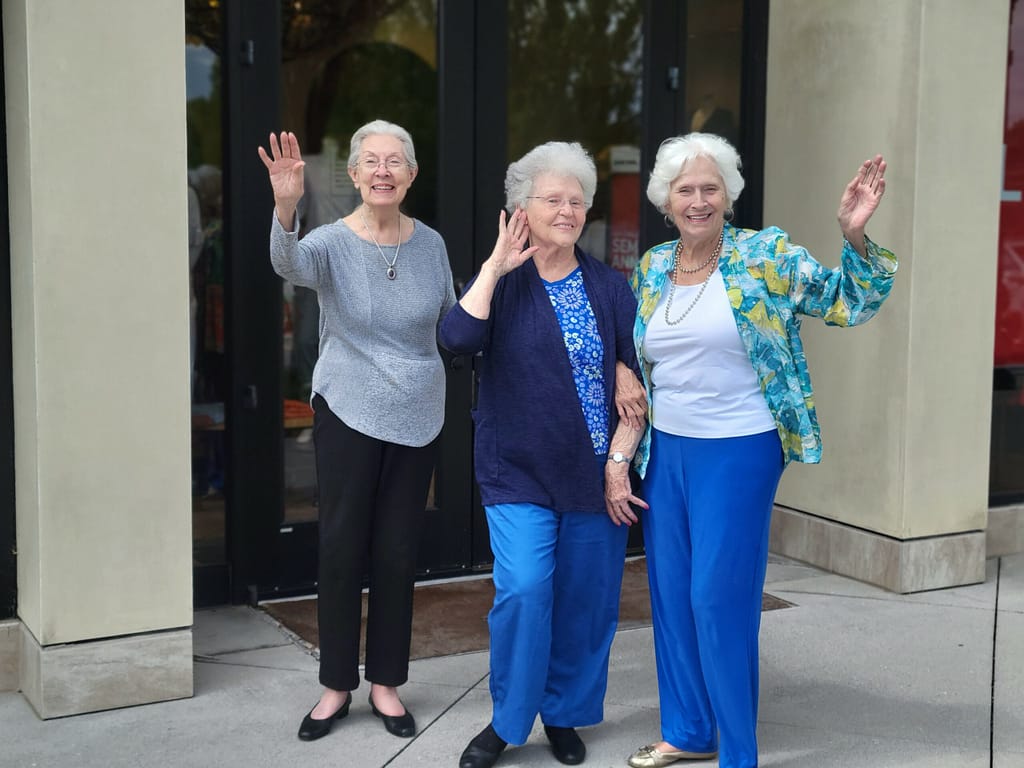 For more information about Morning Pointe of Knoxville, please call 865-223-6422 or visit the website. For more information about The Lantern, please call 865-343-0757 or visit the website.
Morning Pointe is the region's choice for assisted living and memory care, serving seniors across Tennessee for 25 years. In addition to the Knoxville assisted living and Alzheimer's memory care campus in East Tennessee, Morning Pointe operates assisted living and memory care communities in Clinton, Greeneville, Lenoir City and Powell.
Founded in 1997 by Tennessee healthcare entrepreneurs Greg A. Vital and Franklin Farrow, Morning Pointe Senior Living owns and operates 37 assisted living, personal care and Alzheimer's memory care communities in five southeastern states and is celebrating its silver anniversary throughout 2022.