Dalton Hendren's Take on Senior Living
Dalton Hendren and his wife, Barbara, came to Morning Pointe of Danville (KY) in 2021 after Barbara's health began to decline a bit and Dalton, her main caregiver, needed "a little extra help" providing that care.
"Our daughters and we decided that it was time to look at assisted living. At the time, I was hesitant, but we knew it was for the best. I was worried I would lose my independence, but boy – was I wrong!"
As they got settled into their new community, Dalton discovered a whole new world that was waiting for him: new and exciting ways to stay active, help others, and enjoy this stage of life with his bride of more than 60 years.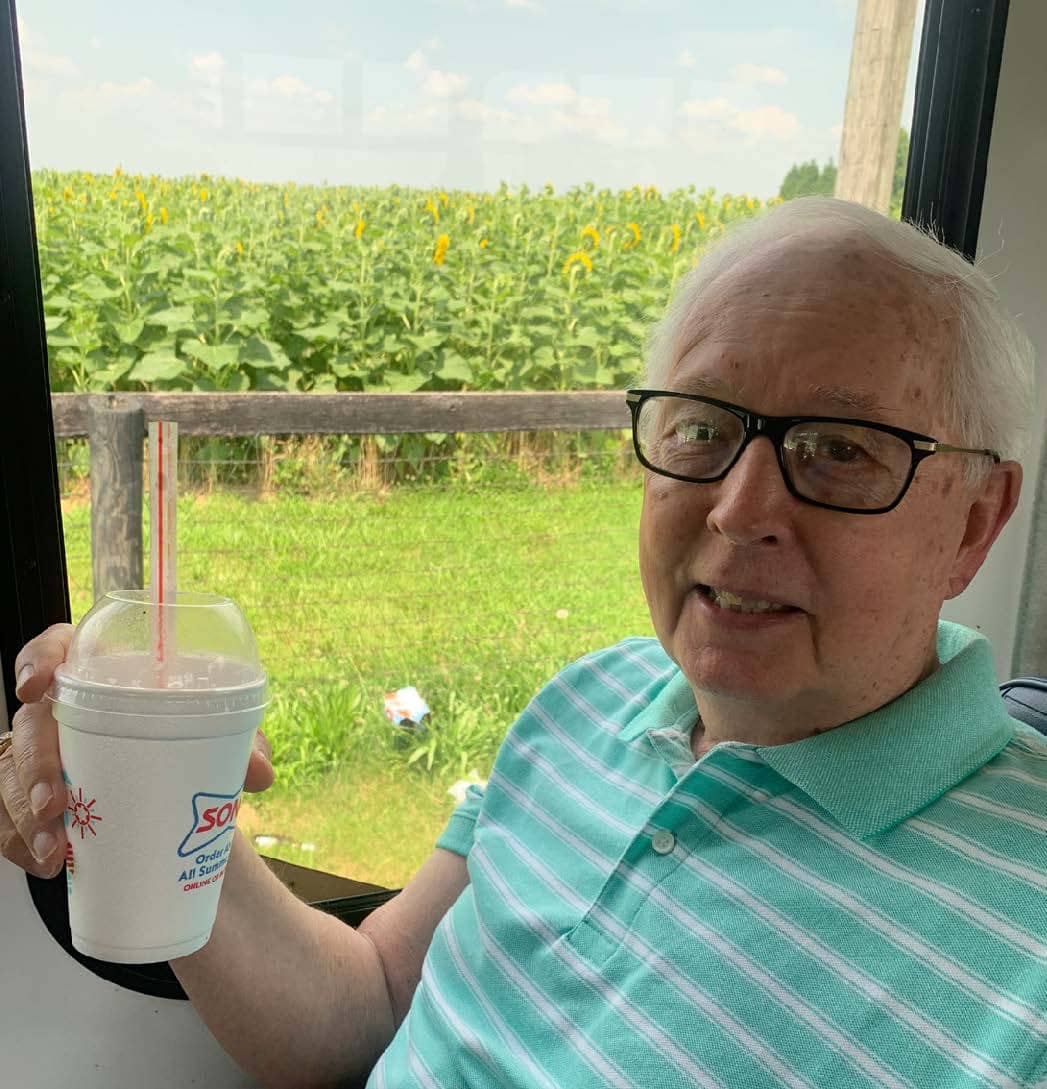 "There are so many ways you can stay active and involved here at Morning Pointe," says Hendren, a former R&D manufacturing engineer for IBM. "You can take a leadership role in anything you want to do. Devotionals and Bible studies, leading mealtime prayer, anything. If a volunteer suddenly can't make it that day, I fill in. The people here are family. We all have different talents and interests, and you put them together, we are all better for it!" 
Residents at Morning Pointe are always encouraged to take active leads in activities, events, and especially welcoming new residents into the community. Our Resident Ambassador program gives those residents with a penchant for leadership a chance to make a difference at Morning Pointe by providing a voice for the entire community.
Dalton and Barbara are members of the Morning Pointe of Danville Kazoo Band. He is captain of the Cornhole team and some might say "the Mayor of Morning Pointe."
And that's alright with Dalton. "The staff here are so attentive. They listen. We feel safe here. And I love being out with people – these people are now part of my family!" 
"I didn't come here to die – I came here to live out the next chapter in my retirement!"

Dalton Hendren