The Morning Pointe Foundation raised more than $620 on Dec. 7 through its annual silent auction.
The auction took place during Morning Pointe Senior Living's annual holiday banquet and awards dinner. For the first time, the Foundation auctioned off items handmade by residents at local Morning Pointe campuses.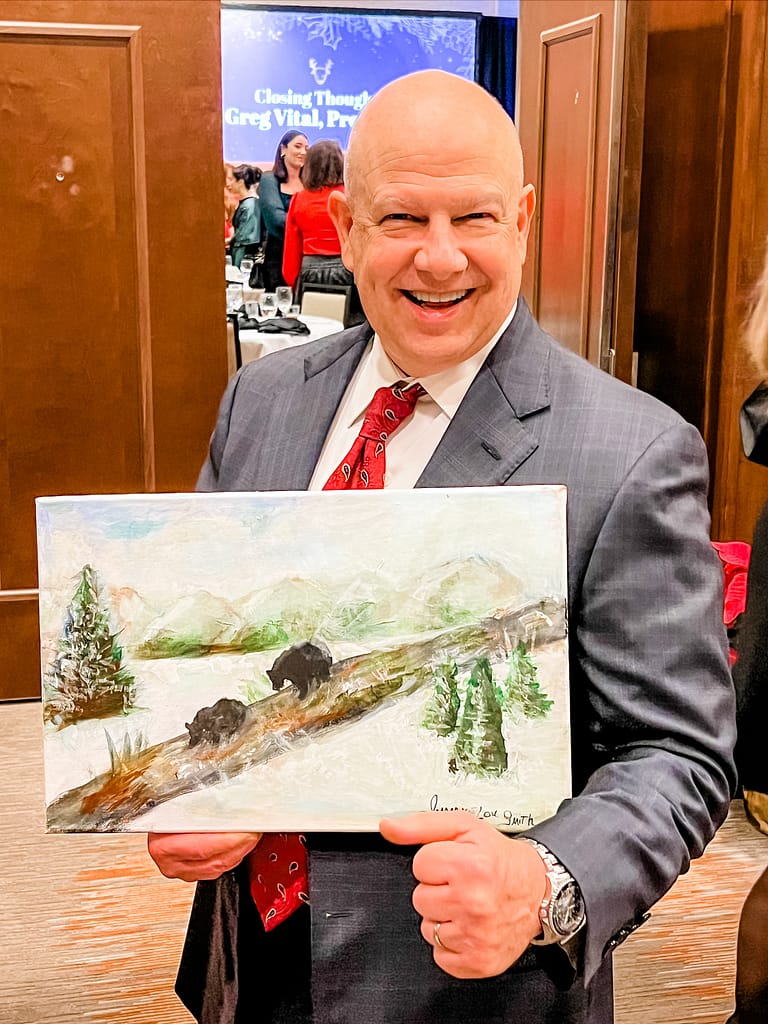 Eleven items were up for bid, with two generating the highest winning bid, $100. One of those was a painting of two bears by JimmyeLou Smith, a 78-year-old resident at Morning Pointe of Knoxville, Tennessee. She taught art for 15 years to high school students. The other was a beautiful teal lap blanket made by Louise Barnes, a 87-year-old resident at Morning Pointe of Knoxville.
The second-highest bid, $90, came in for a photo print of a deer by Dr. Michael Sobel. He is a retired forensic odontologist who resides at Morning Pointe of Chattanooga on Shallowford Road.
Other items included quilted pillows, 3D potted flowers, a crocheted Christmas tree and a Christmas-themed breakaway box. Other communities represented included locations in Chattanooga, Ooltewah, Hixson, and Powell, Tennessee; and Danville and Frankfort, Kentucky.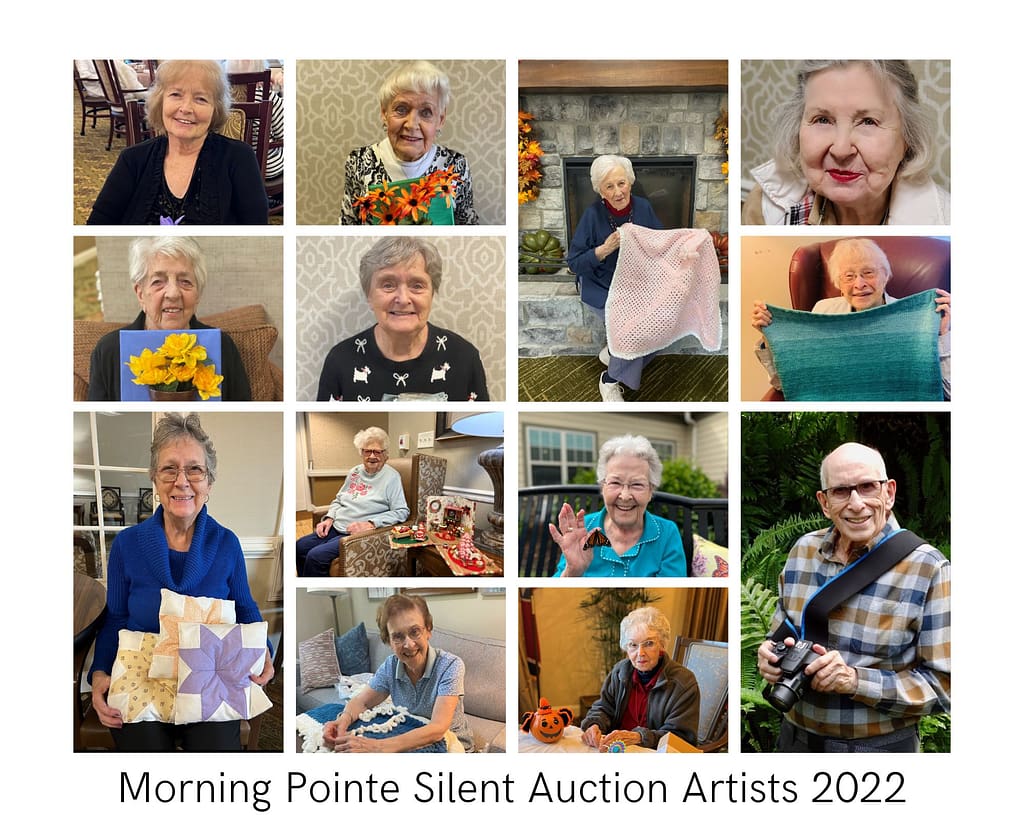 "I was blown away by the support of not only our Foundation and the mission we serve of supporting caregivers but also by the support of our residents," said Morning Pointe Foundation Executive Director Miranda Perez. "The auction was very well received by all the attendees, and several of the winners wanted to take home the photos and bios of the resident artists."
The Morning Pointe Foundation is the philanthropic arm of Morning Pointe Senior Living founded by Tennessee-based senior healthcare entrepreneurs Greg A. Vital and J. Franklin Farrow. The 501(c)3 nonprofit public service organization was created in 2014 to provide caregiver support programs, sponsor educational awareness events and fund clinical scholarships to advance the care of seniors throughout the Southeast.
"What a great way to showcase the talent of our residents while supporting a great cause!" added Vital. "It is our goal at Morning Pointe Senior Living for our residents to continue to thrive and enjoy meaningful activities like art. The items they donated for the auction are testaments to the vibrant lives they continue to enjoy."
Founded in 1997 by Tennessee healthcare entrepreneurs Greg Vital and Franklin Farrow, Morning Pointe Senior Living owns and operates 37 senior living, personal care and Alzheimer's memory care communities in five southeastern states and is celebrating its silver anniversary throughout 2022.