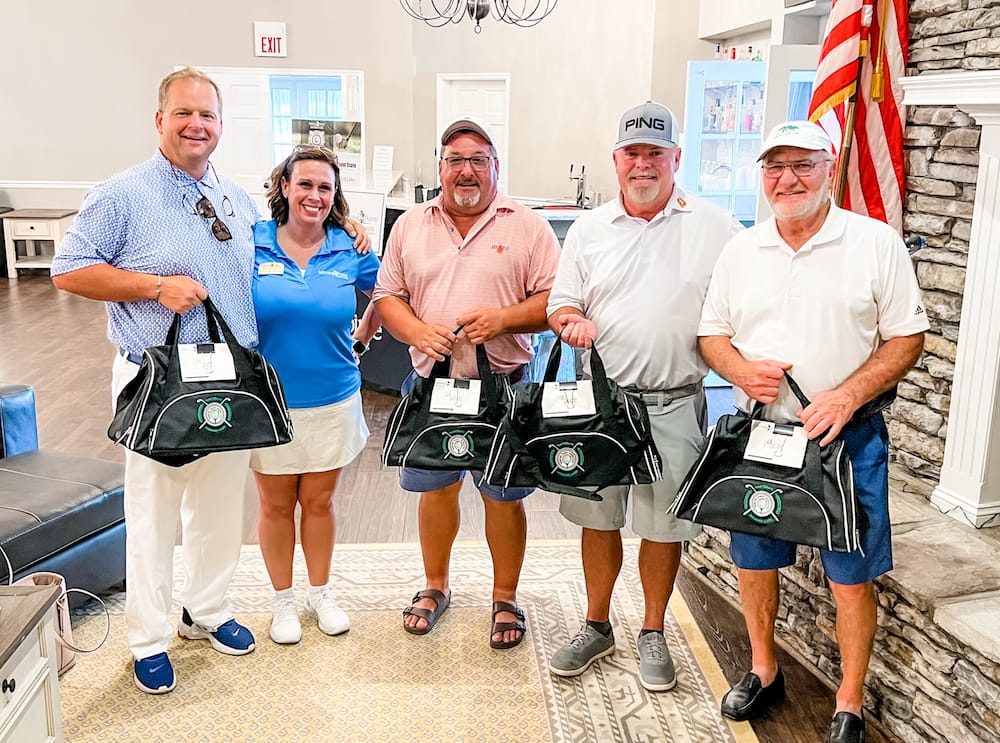 Morning Pointe of Athens in partnership with the Morning Pointe Foundation hosted another successful Mastering Memory Care golf tournament raising a record amount, $12,200 all for local clinical and nursing scholarships and area caregiver educational programming.
The June 29th event took place at a new location this year, the Springbrook Golf & Country Club in Niota, TN.
Dozens of teams enjoyed a luncheon, fun games and of course a great day on the links. A special program highlighted two local nursing students from the Tennessee College of Applied Technology – Athens, one of the partnering schools with the Morning Pointe Foundation. Both students had shared how the scholarships helped them focus on their studies and reduce their work hours while making ends meet. "That's why we are here," says Miranda Perez, executive director of the Morning Pointe Foundation, "to continue to make a difference in the lives of nursing and clinical students. We all know there is national nursing shortage and the Foundation is working to be a part of the solution."
Winners of the day included the following teams: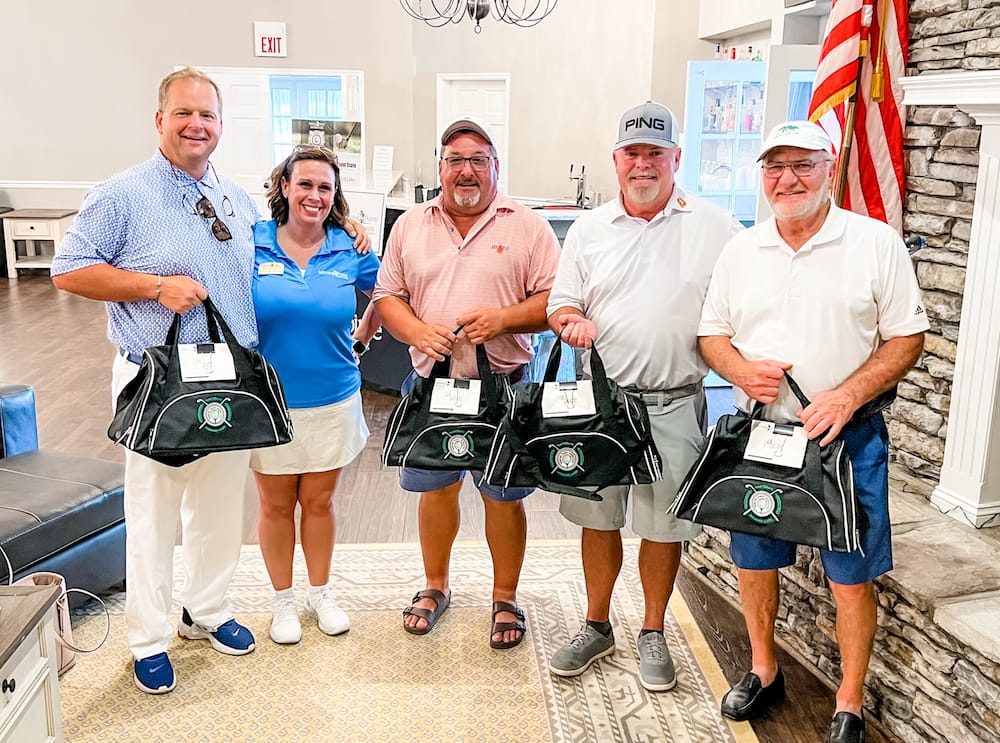 1st place: Chuck Liner's team including players, Chuck Liner, Glenn Wear, Jay Goza and Luther Roberson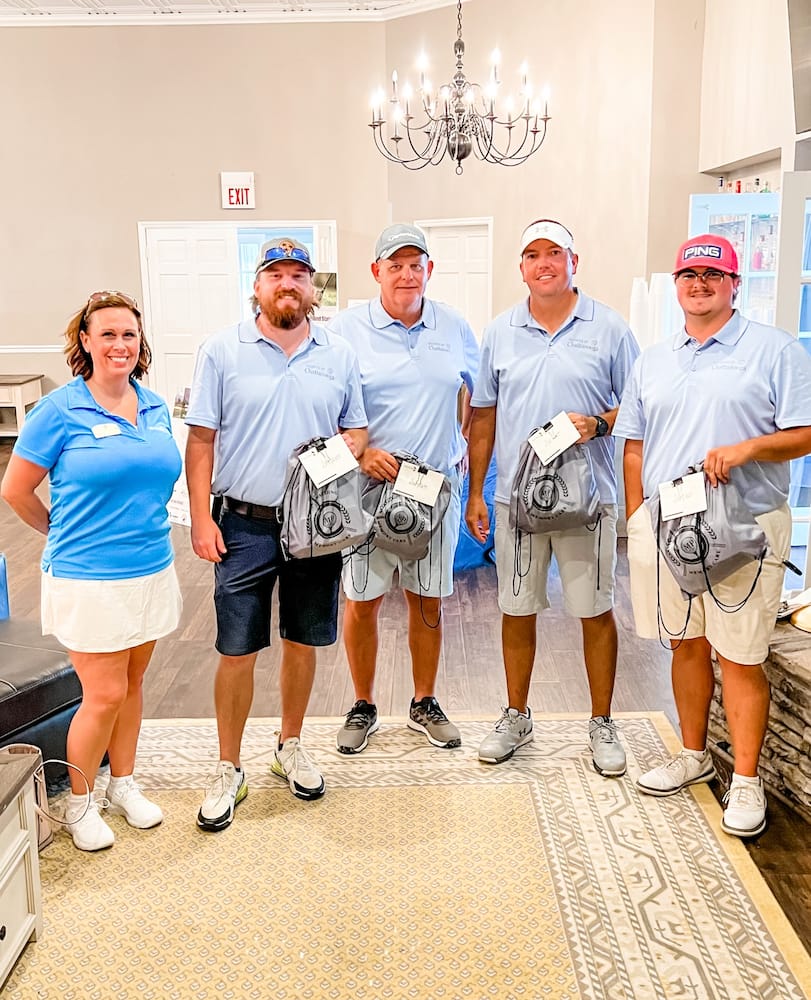 2nd place: Hospice of Chattanooga team with players, Adam Ingram, Brian Price, Andy Shadden and Scott Ray Tupper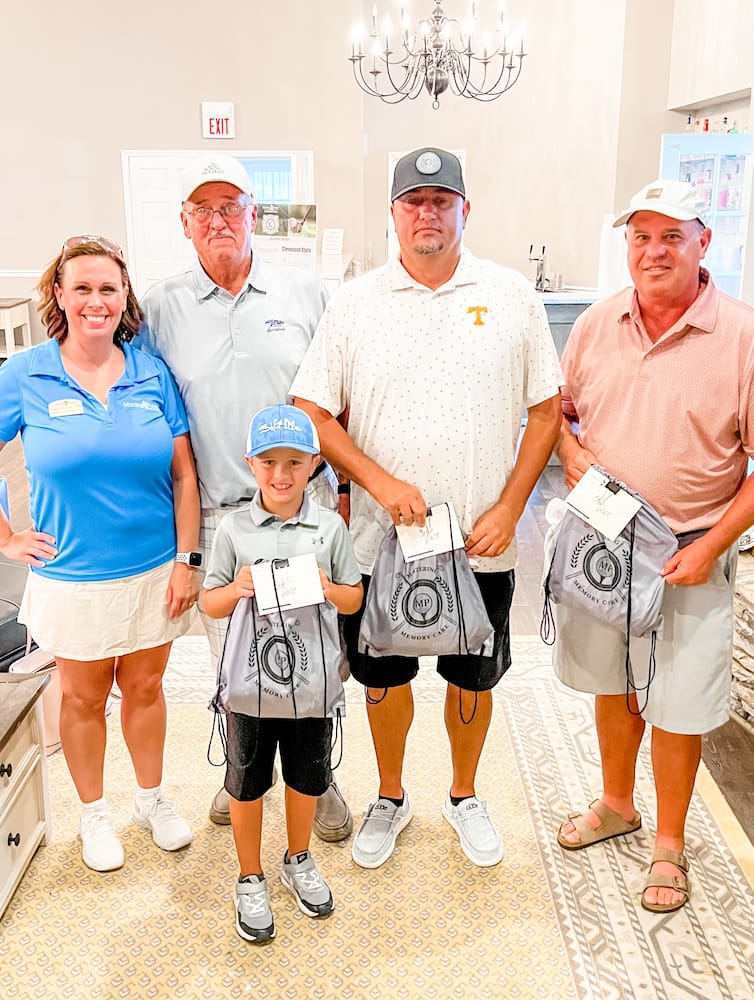 3rd place: The Tommy Mason team with players, Jason Gibby, Henry Gibby, Hagen Gibby and Tommy Mason.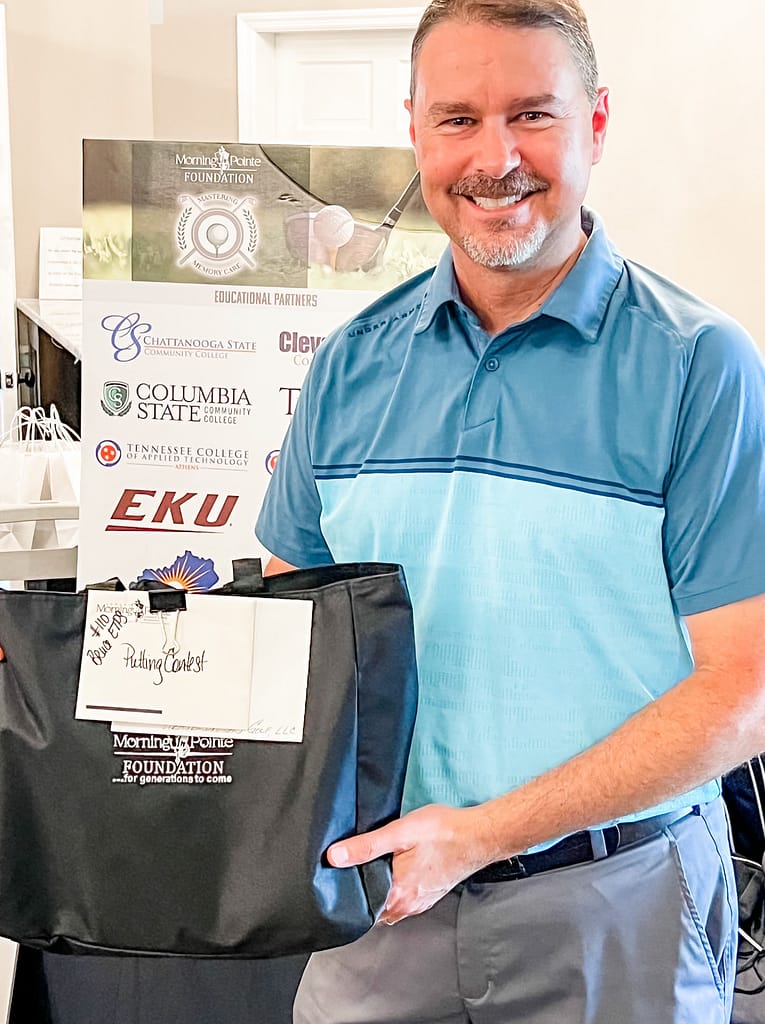 Putting contest winner: Bruce Dibernardo.
Special thanks to our presenting sponsors this year: East TN Pharmacy and Citizens National Bank. And, also to additional major sponsors: MidLab and Hearth Hospice and many others.
Since its founding in 2014, the Morning Pointe Foundation has funded over 65 nursing and clinical scholarships at a dozen partnering community colleges and universities regionally, including Tennessee College of Applied Technology in Athens and in Jacksboro, Chattanooga State Community College, Columbia State Community College, and Tusculum University in Greeneville, TN.
"These ongoing scholarships are made possible thanks to the commitment of local sponsors and their dedication to ensuring more nursing and clinical students gain the resources they need to further their professional careers," says Greg A. Vital, president, and co-founder of Morning Pointe Senior Living. Vital helped start the Foundation.
"We are just thrilled with the overwhelming support and response to our 4th Annual Mastering Memory Care Golf Tournament at our new location, Springbrook Golf & Country Club in Niota," says Crystal Sutton, Executive Director at Morning Pointe of Athens. "We look forward to another successful event next year."
Morning Pointe Senior Living is a Chattanooga, Tenn.-based senior healthcare services company who develops, owns, and manages 36 Morning Pointe assisted living and The Lantern at Morning Pointe Alzheimer's Center of Excellence communities in five southeastern states. Morning Pointe was founded in 1996 by Tennessee healthcare entrepreneurs Greg A. Vital and Franklin Farrow.