On Wednesday, Sept. 13, community leaders and leaders from Morning Pointe Senior Living broke ground on Phase II of Morning Pointe of Danville Assisted Living, anticipated to open in late 2024.
The community in development will join the Morning Pointe of Danville campus at 100 Birney Place. The current Morning Pointe of Danville offers both assisted living and memory care services. The new building will offer assisted living only. Both buildings will continue to offer 24-hour nursing care and serve many longtime Danville families.
After a welcome from Franklin Farrow, Morning Pointe Senior Living co-founder and CEO, the Boyle County High School Choir sang "Shenandoah," followed by an invocation from Basil Hall, pastor at Lexington Avenue Baptist Church. The American Legion Post #18 led out in a flag ceremony and pledge of allegiance.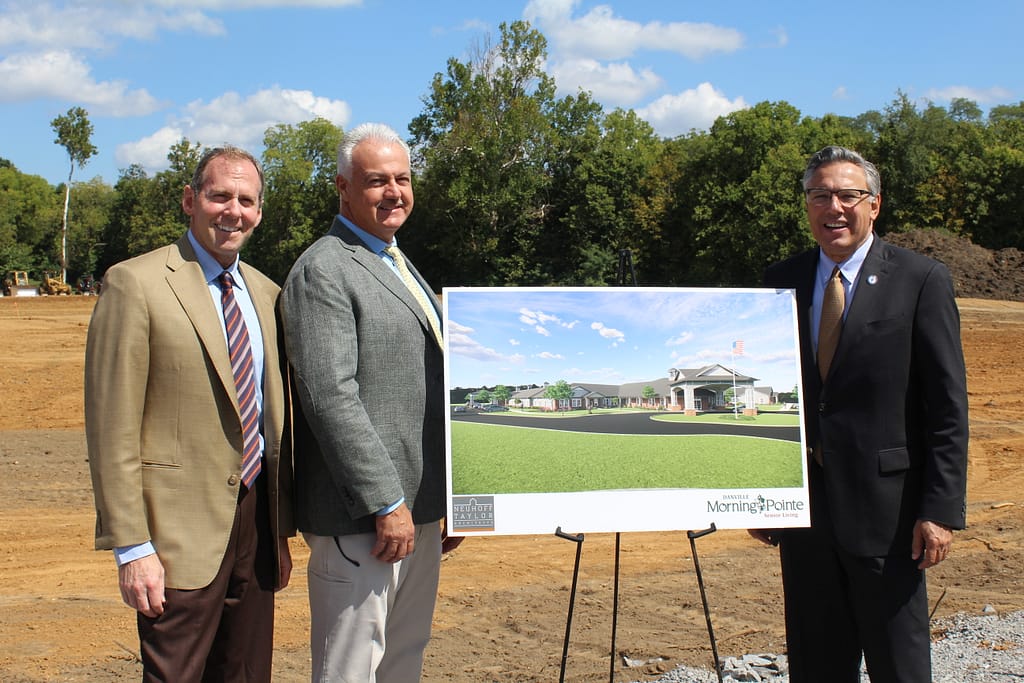 Greg A. Vital, Morning Pointe president and co-founder, gave an overview of the Morning Pointe of Danville expansion project.
The new single-level building in Phase II will be 67,500 square feet and feature 72 apartments. Fifty-five will be traditional assisted living apartments. Seventeen will be suites with full kitchens, living rooms and bedrooms, as well as individual stackable washer/dryer combos in each unit.
"One of the things as we have developed new facilities over the years is that we have gotten feedback from families and residents on what amenities and services they would like to complement their quality of life in their golden years," said Vital. "We are initiating some of those in the types of units and some of the new services we will be offering here, not only on the clinical side but the ancillary side for quality of life and for the people who call Danville and Boyle County home."
The campus is located conveniently near Millennium Park, Centre College, the Boyle County School Campus, downtown Danville and Ephraim McDowell Trauma Hospital.
Programming at the new building will adhere to Morning Pointe's strong focus on clinical care with physical and occupational therapies, life enrichment and wellness offerings and intergenerational activities. It will also feature Morning Pointe's Farm to Table program with local, farm-fresh and seasonal ingredients.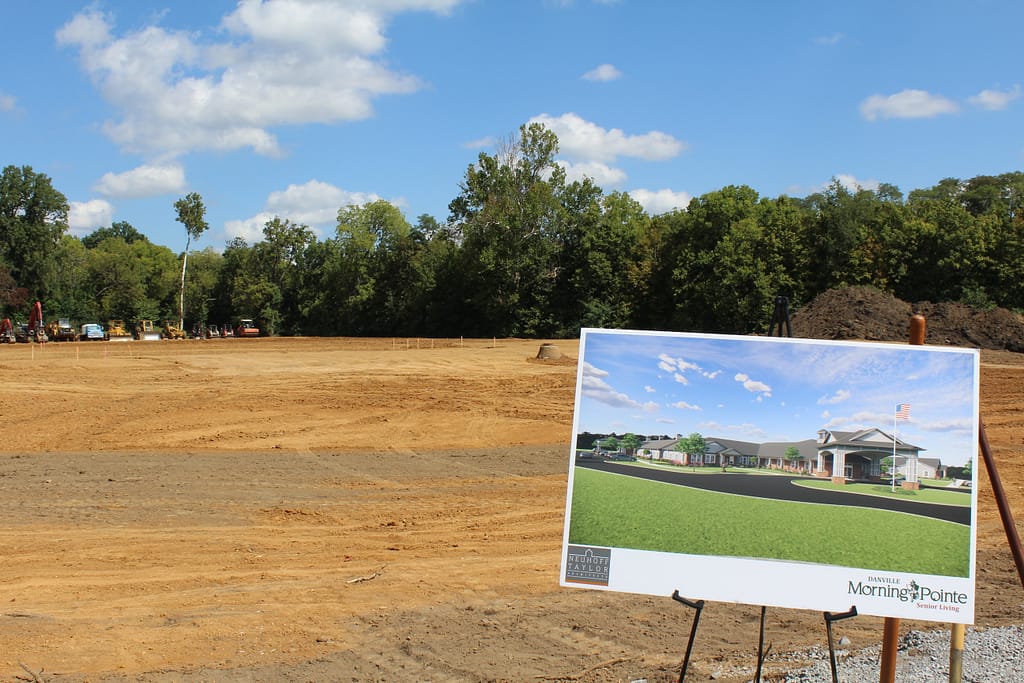 The new Morning Pointe of Danville Assisted Living will be the 39th Morning Pointe community and the 12th in Kentucky. Other Kentucky campuses are located in Lexington, Louisville, Frankfort, Richmond and Russell. Founded in 1996, Morning Pointe Senior Living operates assisted living and Alzheimer's memory care communities in five southeastern states.
The new Morning Pointe of Danville will create approximately 65 permanent healthcare positions. It is estimated to have a positive economic impact of more than $35 million annually, considering payroll, property taxes and local purchase of goods and services.
Danville Mayor J.H. Atkins shared, "We are excited because we take on the claim of being of being a city where it's safe for people of retirement age to come. If you encourage seniors to come, you've got to have lots of activities and lots of living spaces for them. Morning Pointe has proven to be just that, and Phase II is an exciting opportunity."