With Morning Pointe Foundation's Seniors Got Talent, Chattanooga variety show coming up on Tuesday, Sept. 13, the names of the participants have been released.
The event will take place at 7 p.m. at the UTC Fine Arts Center, Roland Hayes Concert Hall. It is produced by the Morning Pointe Foundation in conjunction with Morning Pointe Senior Living.
Performers are:
Keith and Carolyn Bobo, a husband-and-wife duo singing and playing piano
Ronnie Nichols, a singer/guitarist
Joe Paul Pass, a pianist
Linda Lou Trotter, a singer/guitarist
Eleanor Carpenter, a pianist
John Ludington, a singer/guitarist
Ida Lehmann, reciting a poem
Randall Farrell, a singer/guitarist
Barbara Dooley, a pianist
Choo Choo Diamonds, a dance group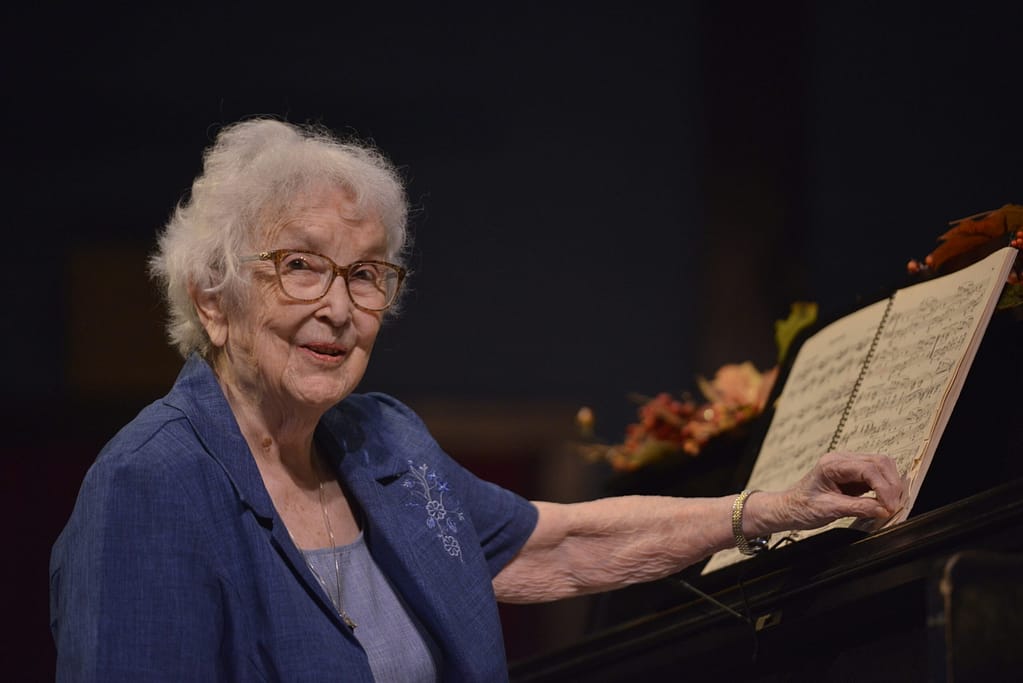 Participants range in age from 62-90. Only one act will take home the grand prize of $500. Second- and third-place winners will also receive awards, and Morning Pointe is introducing a brand-new People's Choice Award. Show attendees will be able to vote for their favorite act at $1 per vote, with funds going to the Morning Pointe Foundation.
"We are very excited about this year's show," said Miranda Perez, Morning Pointe Foundation executive director. "Each contestant has a unique and fascinating story."
Greg Funderburg, anchor for WTVC Newschannel 9 morning/noon news, will serve as the master of ceremonies. Judges include Nina Coppinger, music teacher for Cadek Conservatory and St. Jude School; Rodney Van Valkenburg, executive director of the Chattanooga Theatre Centre; Steve Darmody, award-winning Christian recording artist, who will open the show; and Carla Pritchard, owner of The Granfalloon and Chattanooga Presents!
Tickets for Seniors Got Talent, Chattanooga can be purchased at the door for $25 or online in advance at https://www.utc.edu/arts-and-sciences/college-of-arts-and-sciences/fine-arts-center.
Our Gold Sponsor is Russ Blakely & Associates/BKS Partners. Other sponsors include Trinity Advisors, First Horizon Bank, Yardi, James Fire Protection, Heart Legacy, Gordon Food Service, LifeLoop, Randall Promotions, Team Darmody/ Keller Williams, Heritage Funeral Home, CSCC, Guardian, Hearth Hospice and Supreme Restaurant Equipment.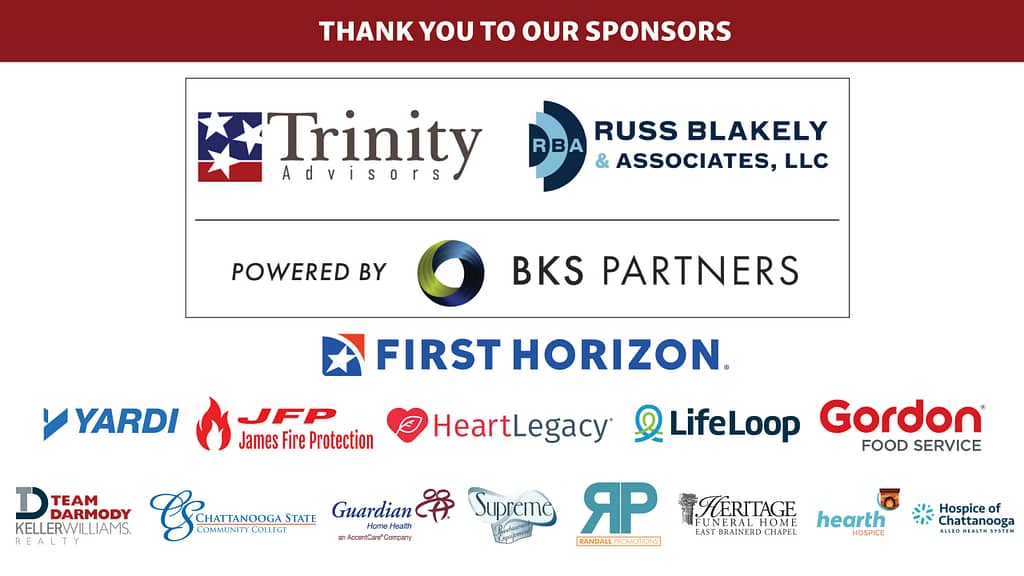 Morning Pointe's Seniors Got Talent is building on a 13-year tradition that began at Morning Pointe of Hixson, Tennessee. Morning Pointe also sponsors similar Seniors Got Talent competitions in Knoxville and Franklin, Tennessee, as well as Lexington, Kentucky.
The Morning Pointe Foundation is the philanthropic arm of Morning Pointe Senior Living founded by Tennessee-based senior healthcare entrepreneurs Greg A. Vital and J. Franklin Farrow. The 501(c)3 nonprofit public service organization was created in 2014 to provide caregiver support programs, sponsor educational awareness events, and fund clinical scholarships to advance the care of seniors throughout the Southeast.
Founded in 1997 by Tennessee healthcare entrepreneurs Greg A. Vital and Franklin Farrow, Morning Pointe Senior Living owns and operates 37 assisted living, personal care, and Alzheimer's memory care communities in five southeastern states and is celebrating its silver anniversary in 2022.