The Morning Pointe Foundation hopes to raise $35,500 through sponsorships and tickets at this year's Seniors Got Talent, Knoxville variety show on Nov. 14.
The show will take place at The Bijou Theatre at 7 p.m. Tickets are $10.
The Morning Pointe Foundation is the philanthropic arm of Morning Pointe Senior Living. It provides caregiver support programs, sponsors educational awareness events, and funds clinical scholarships to advance the care of seniors throughout the Southeast. In East Tennessee, the foundation partners with the Tennessee College of Applied Technology in Jacksboro and Tusculum University in Greeneville.
More than 65 students at Morning Pointe's school partners across the Southeast have benefitted from Morning Pointe Foundation scholarships since its inception in 2014.
"With the rising cost of college, the shortage of nurses and the growing senior population, the work of the Morning Pointe Foundation is needed now more than ever," said Miranda Perez, Morning Pointe Foundation executive director.
The Morning Pointe Foundation is on its way toward its goal with 21 sponsors, including presenting sponsor ETPS and high-level sponsors MedForce Staffing and Propel Insurance.
Local nursing students are specially invited to attend and will be recognized during the show.
Seniors Got Talent will feature 11 acts, running from a 62-year-old stand-up comedian to a 91-year-old singer to a flamenco dancing duo ages 62 and 73. Five judges will decide the winner of the grand prize of $500. Second- and third-place winners will also receive awards.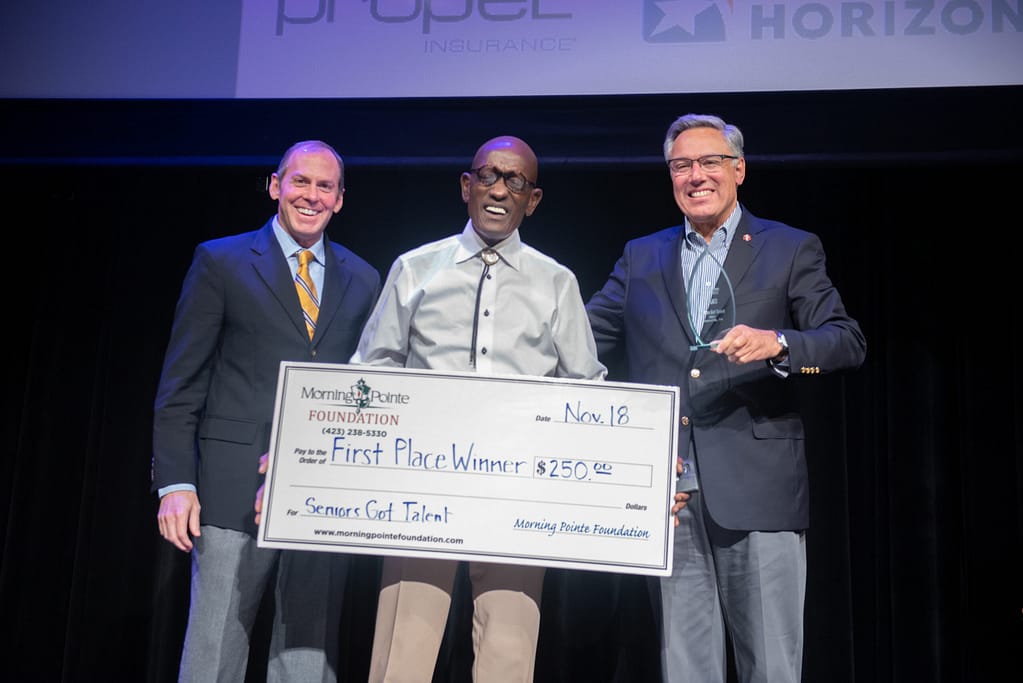 In addition, Morning Pointe is introducing a brand-new People's Choice Award. Show attendees will be able to vote for their favorite act at $1 per vote, with funds going to the Morning Pointe Foundation.
Tickets for Seniors Got Talent, Knoxville can be purchased at the door for $25 or online in advance from the Bijou Theatre website: https://knoxbijou.org/bijou-events/seniors-got-talent-presented-by-morning-pointe-foundation/.
Morning Pointe also sponsors similar Seniors Got Talent competitions in Chattanooga and Franklin, Tennessee, as well as Lexington, Kentucky.
Other sponsors include First Horizon, HealthPRO Heritage, Aphix, Native Design & Hardscape, Life Care Center of Blount County, LifeLoop, HouseCall Primary Care, Gouffon Moving & Storage, UT Hospice, Chick-fil-A at Turkey Creek, Blount Senior Care Partners, ACR Cleaning, Caring Senior Move, Mobile Images, Franklin & Kyle Elder Law, Cornerstone Caregiving, Alzheimer's Tennessee and Right at Home.
Founded in 1997 by Tennessee healthcare entrepreneurs Greg A. Vital and Franklin Farrow, Morning Pointe Senior Living owns and operates 37 assisted living, personal care, and Alzheimer's memory care communities in five southeastern states and is celebrating its silver anniversary in 2022.