Feb. 6-10, 2023, is Pride in Foodservice Week, and Morning Pointe Senior Living has a lot to be proud of when it comes to our Food Services teams around the company.
Planning, preparing, and serving nutritious and tasty meals at senior living, assisted living and memory care campuses is a huge task!
To get a better idea of what our dietary teams do every day to make sure our residents have lots of healthy options and choices, we are spotlighting two of our amazing Food Service Directors (FSDs), one in memory care and one in assisted living.
~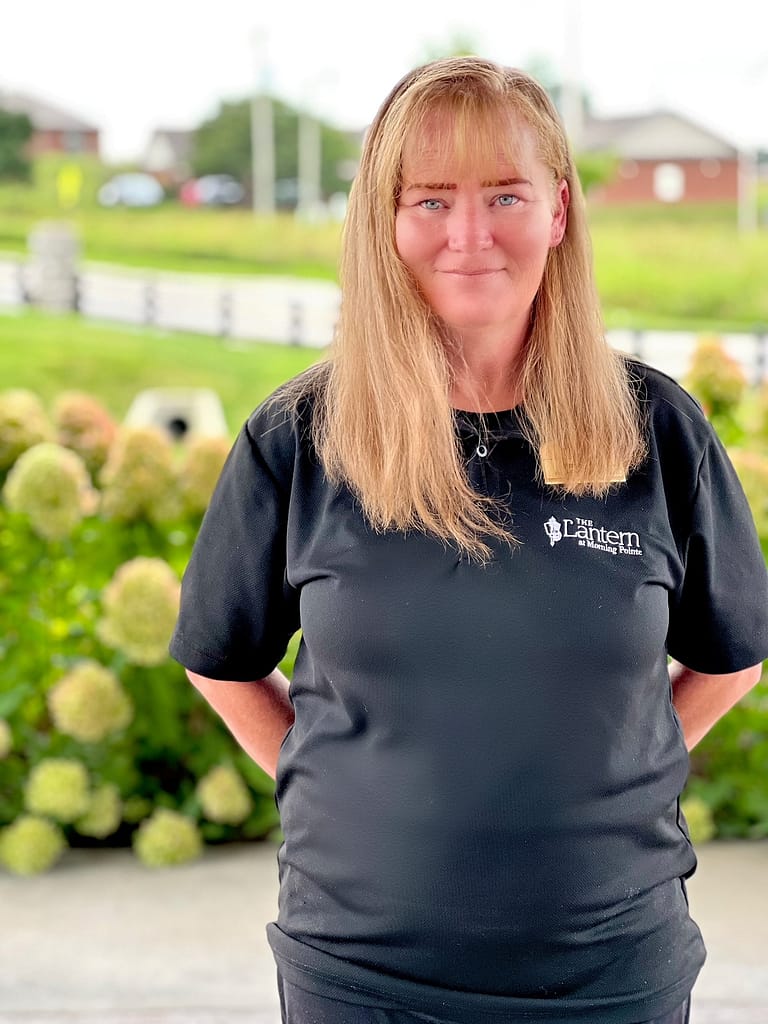 Stephanie Peyton, Food Service Director at The Lantern at Morning Pointe of Frankfort, Kentucky, Alzheimer's Center of Excellence
With 10 years at Morning Pointe Senior Living, Stephanie Peyton has found her home with the company. At one point, she left for five months but decided to come back because she missed the people.
"The teamwork here, the camaraderie here – it's just different than what I have experienced in other places," Stephanie said.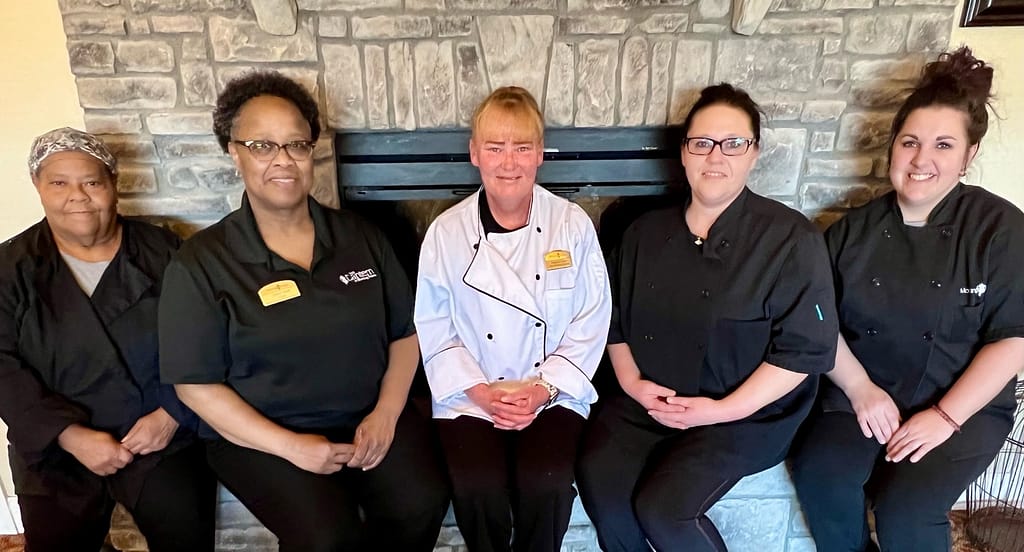 Stephanie became interested in food service from helping her grandmother with Sunday dinners. She worked in the school system for a long time as a substitute cook but was looking for something full-time. She started her career at The Lantern as a cook without any previous healthcare facility experience.
"I just fell in love with it," Stephanie shared. "Working with people who have memory issues but being able to see them happy or smile when they eat."
The support of the team at The Lantern has been pivotal to Stephanie's decade at the campus.
"They allowed me to grow," she said. "I was a cook for two and a half years, and we ended up needing a Food Service Director. At first, I wasn't going to apply, but I ended up doing it and got the position. I love cooking for events – that is really how I get to do my thing and challenge myself and see how creative I can be."
Stephanie is famous within her community for her unique cheeseballs.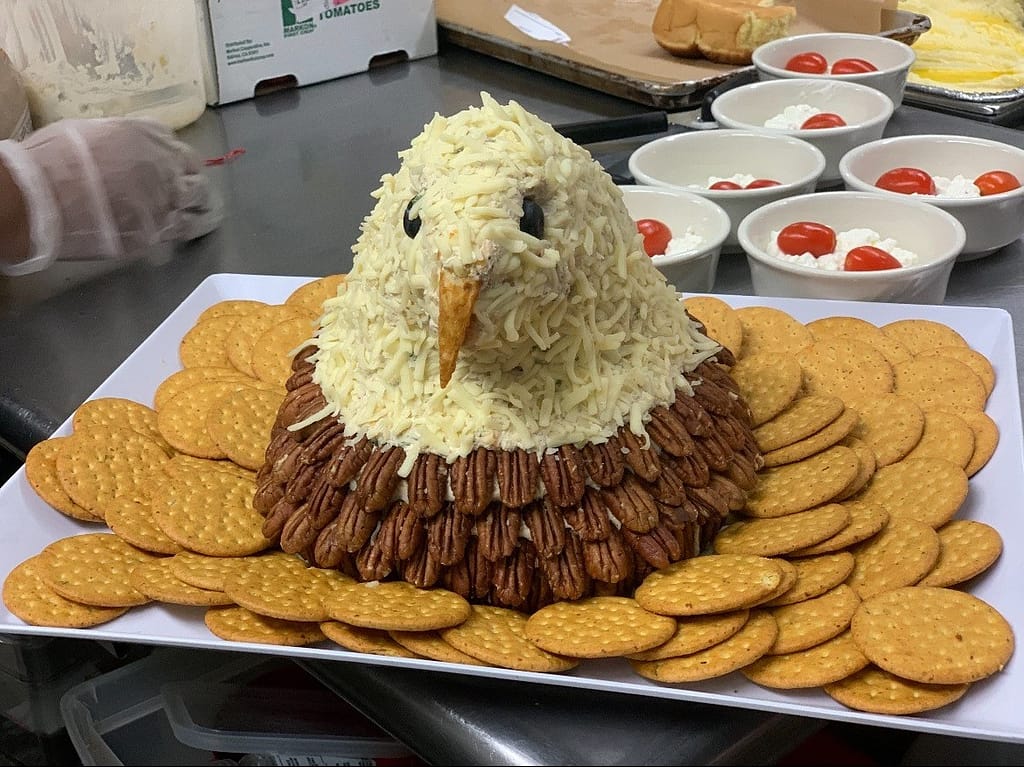 "I have done a snowman, porcupine, a bald eagle, a football… sometimes a different flavor," Stephanie said. "It's never your circle cheeseball ever."
Creativity is key to the job.
"I think with memory care, you need to be creative," Stephanie said. "You give the residents a taste and help them remember back when they were a kid or when they started cooking for the first time or cooking for their children or their family. It's just bringing that memory back for them."
~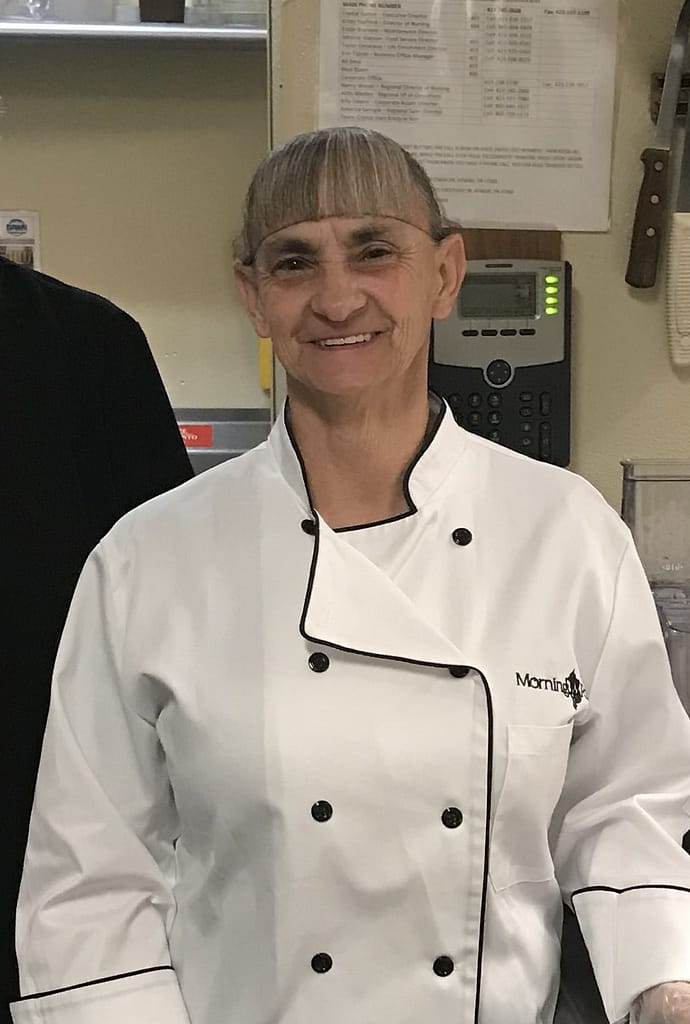 Johnnie Watson, Food Service Director at Morning Pointe of Athens, Tennessee
Johnnie Watson has been with Morning Pointe for almost 12 years. She started as a cook and came to the Athens assisted living campus from Captain D's, recruited by a friend who had also made the switch and who was working as the FSD at the time.
However, Johnnie has many more years of experience cooking. As the third child of nine in her family, Johnnie had plenty of opportunity to cook as she grew up, even to plucking chickens!
"I'm like my mom – she loved to cook, and I love to cook," Johnnie said.
Johnnie brought many of her mom's recipes with her when she came to Morning Pointe, including meatloaf and chocolate pie. This dessert is Johnnie's signature dish and one of the residents' favorites, along with fried chicken, mashed potatoes, and macaroni and cheese.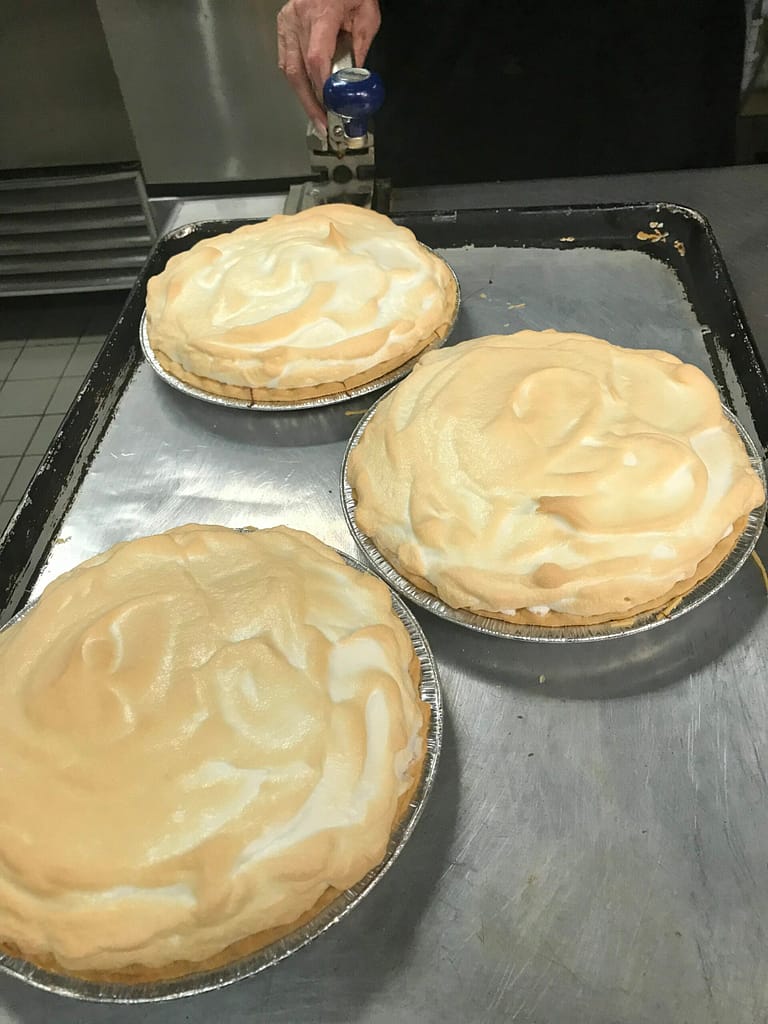 "I try to make everything homemade," Johnnie said. "I make my mashed potatoes, potato salad, meatloaf, fried chicken, lasagna, spaghetti – I do all that homemade."
Johnnie's day starts early. She comes into the building before 5 a.m. and starts her day making sure everything is clean in the kitchen and ensuring everything is in date. Next, she makes tea (she makes her own sweet tea) and starts cooking breakfast. After serving breakfast to the residents, it's time to clean again before starting lunch. She heads home after 1 p.m., with the afternoon and evening crew in place.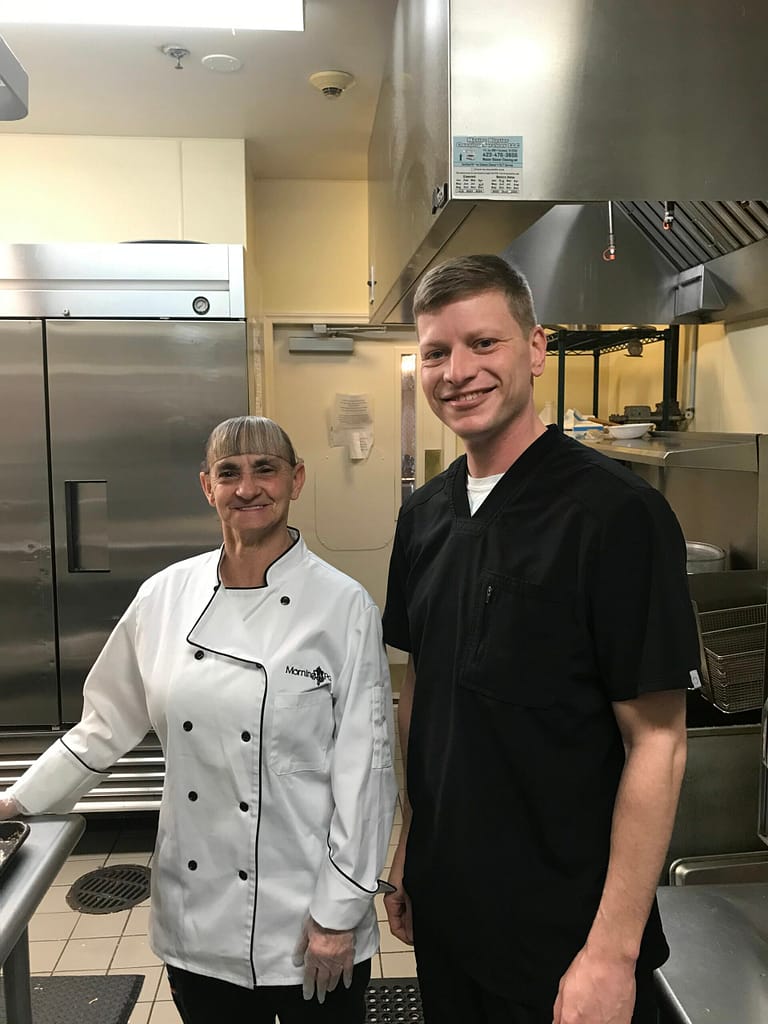 "I'm here for the residents," Johnnie said. "I love taking care of them and making them happy."
Johnnie has found her work home at Morning Pointe among the staff.
"If I need anything, they're really good to help," she said. "It's more like a family to me. Everybody here is like a family."
~
Thank you to Stephanie and Johnnie, and to all our incredible FSDs, cooks and dietary aides across the company who bring more than just a meal to our residents. They bring memories. Happy Pride in Foodservice Week!