Ann Patton, a resident of Morning Pointe of Powell, Tennessee, has lived a life rich with experiences, from her early days in East Tennessee to her decades-long career at Oak Ridge, a focal point of American scientific history.
Youth
Born in Clinton, Tennessee, in 1932, Ann has lived in the greater Knoxville area most of her life. Her family moved to Fairmont, West Virginia, when she was young, but after her parents divorced, she returned to Clinton to live with her father.
Ann vividly remembers the train ride on that occasion. She was 7 years old, and in those days, the railroad staff especially looked after children who traveled solo. When she arrived at the depot in Knoxville, her uncle came to the station to pick her up, and she didn't recognize him at first. It took some figuring out before everyone agreed she was safe to leave with him.
At first, Ann lived with her father in a boarding house, and eventually they were able to move into an apartment.
Ann graduated from Clinton High School and then attended Tennessee Wesleyan University in Athens, Tennessee. Ann went into college thinking she wanted to be a nurse, but she quickly found that nursing was not the occupation for her. She graduated with an associate's degree in general arts.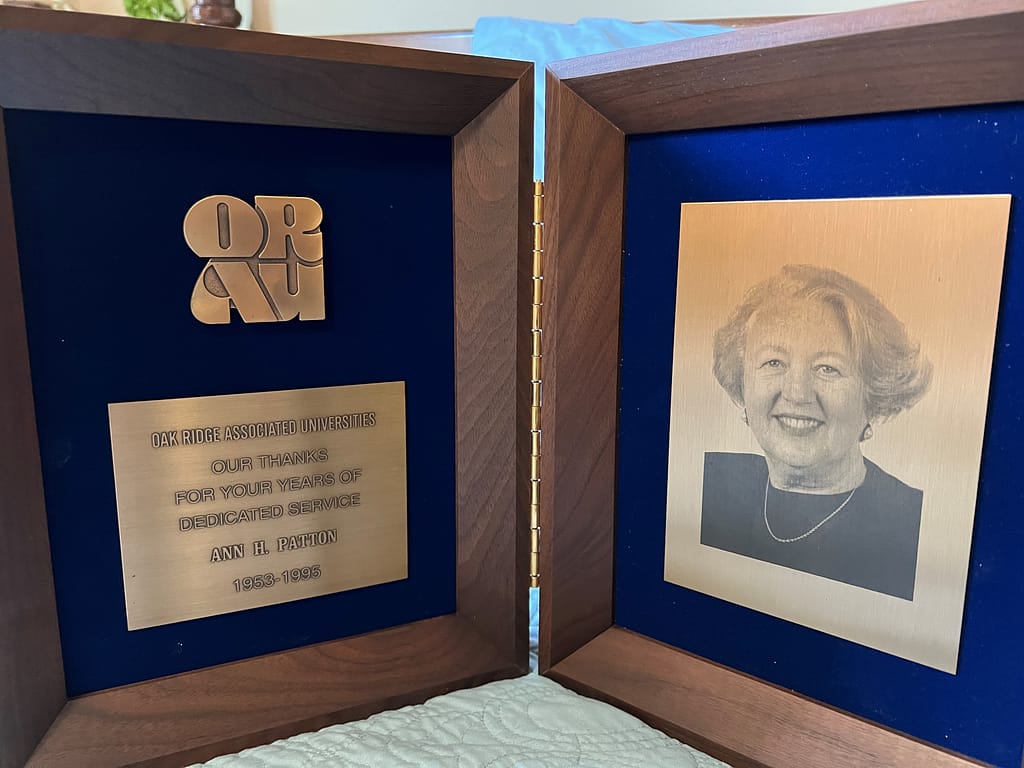 Career
After graduating, Ann found an opportunity at Oak Ridge Associated Universities in Oak Ridge, Tennessee.
"I was in the right place at the right time," Ann said.
Oak Ridge is most famous for Oak Ridge National Laboratory, where scientists conducted research into nuclear energy. It was one of the three original sites for the Manhattan project. And from post-World War II to today, the town is well known as a site for science, technology, and research.
Ann started her career at Oak Ridge Associated Universities in the fellowship office, calculating GPAs for students who applied for a fellowship.
She was also a stenographer, using shorthand for records.
"If you could do shorthand, you could get a good job at Oak Ridge," Ann said.
And before she knew it, Ann had been at ORAU for 42 years!
"I had not intention of staying so long," Ann said. "Things just went so well there. You have to like your job if you're going to work there for 42 years."
Through the years, she took on different responsibilities. These included serving as Executive Secretary to the Executive Director on the Board of Directors for ORAU.
One of the highlights of Ann's job was who she got to meet.
"There were lots of PhDs around," she said. "You could learn from them just by being around them."
ORAU was also responsible for running the American Museum of Science and Energy.
"It's all educational and shares the history of Oak Ridge," Ann explained.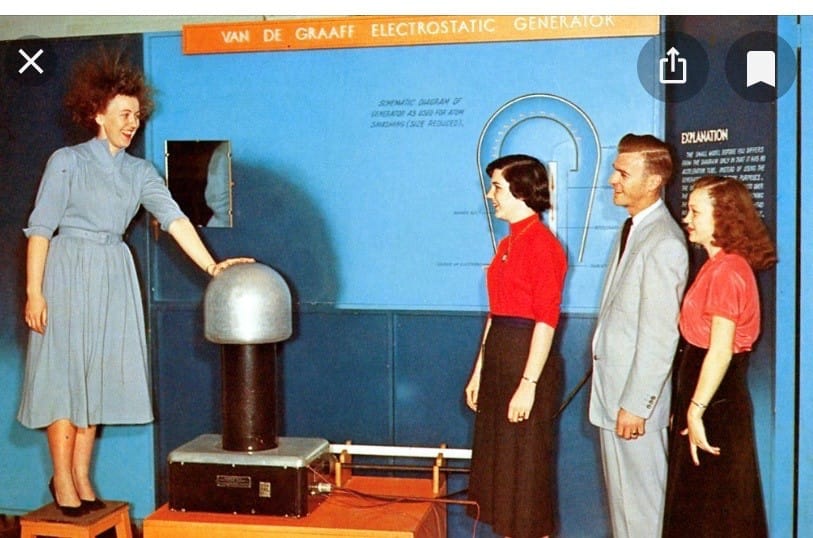 One of the interactive parts of the museum is a Van de Graaff generator, which shows off electric energy. When participants place their hands on the machine, the electricity makes their hair stand up.
Ann had a special opportunity to try this hair-raising phenomenon – as a model! She posed on the Van de Graaff generator for a postcard photo to help promote the AMSE.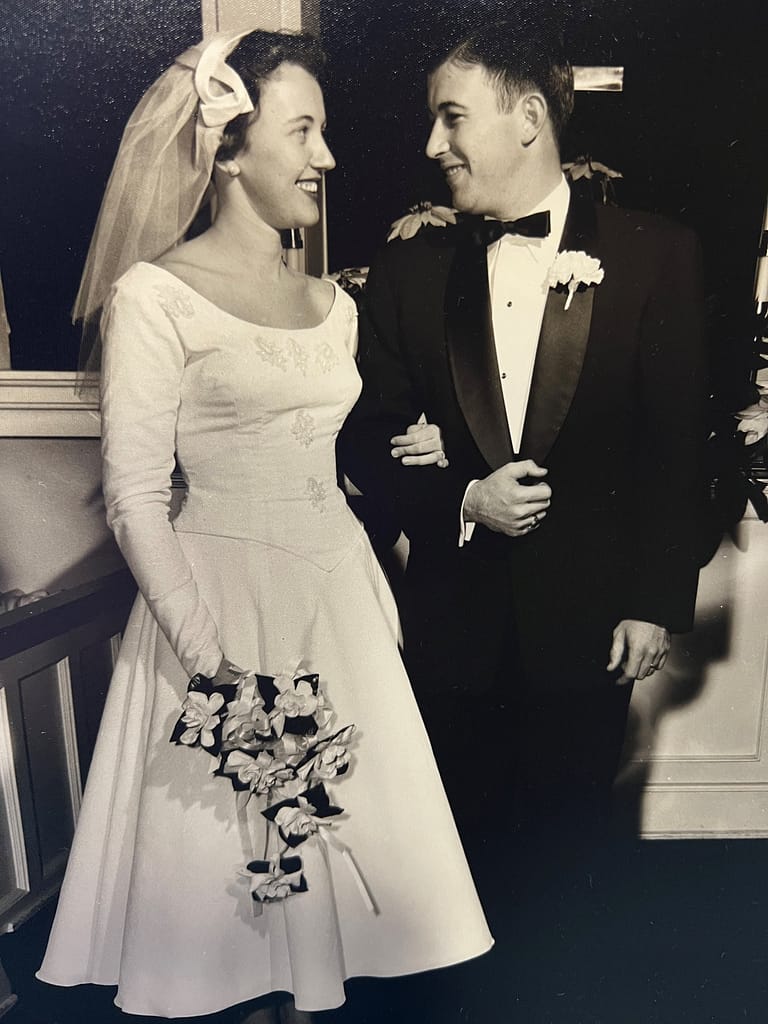 Family
Aside from her professional life, Ann's personal life has also been blessed. She was coming out of a drive-in theatre with her date one day when she saw a young man leaving at the same time with his date.
"He looked really nice to me," Ann said.
The next day was Palm Sunday, and she was visiting a friend at the house he was staying in. While she was there, the gentleman received a phone call and came out to take that. They were introduced. That young man was Harry Patton. He was from Limestone, Tennessee, and was visiting Clinton on a business trip. He worked for a hardware store.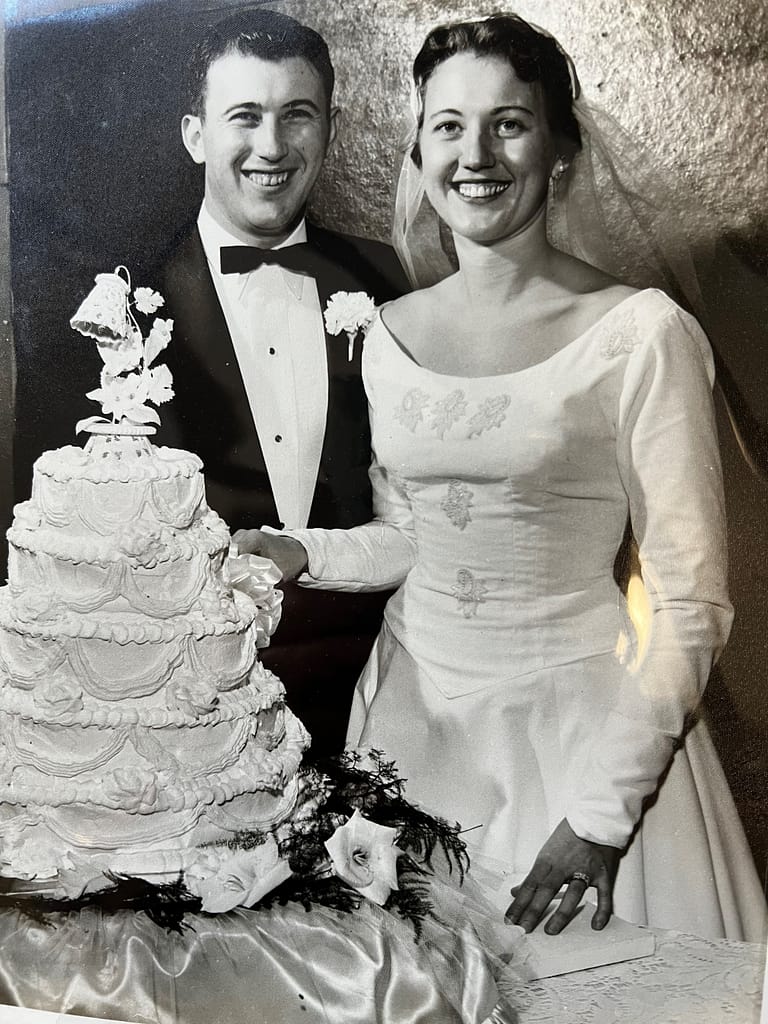 The couple started dating and married in 1955. They went on to have a son and a daughter, and those two children also gave them five grandchildren. The Pattons had been married for 42 years when Harry passed away.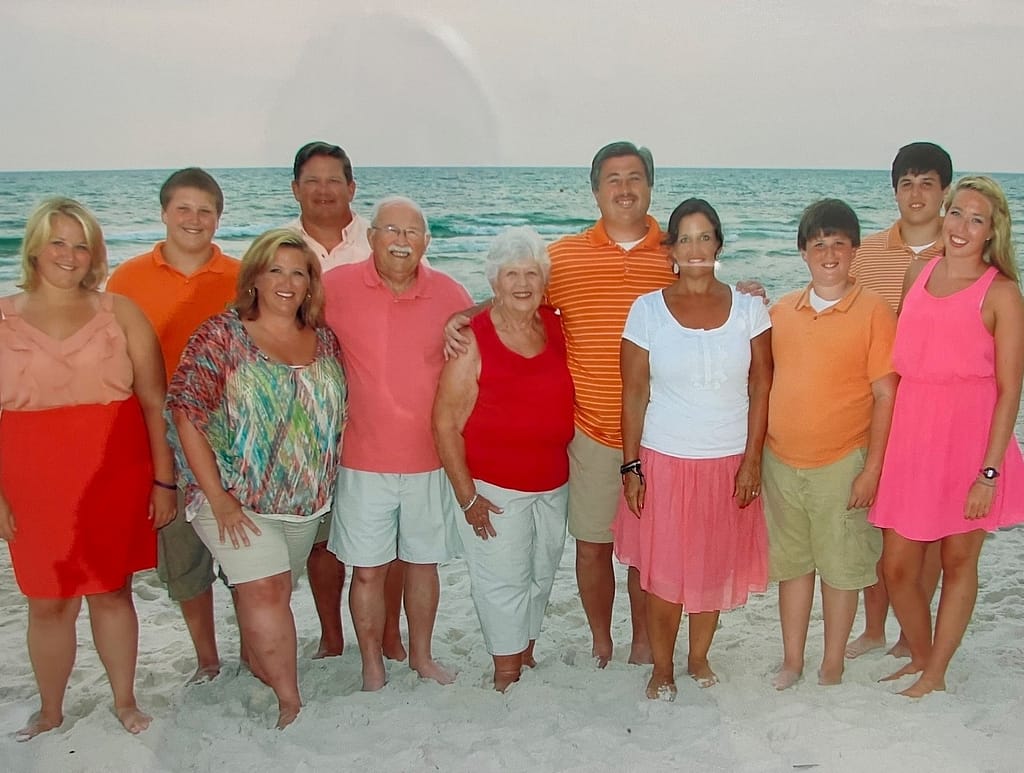 Morning Pointe
When Ann had surgery to replace both of her knees in November 2020, she tried out Morning Pointe of Powell for respite care. Even after she recovered, she decided to stay and engage fully in the community life at the assisted living campus.
"You certainly feel welcome, and you get to be around all the other people," Ann added. "Everybody is so friendly here."
Ann especially enjoys the frequent lunch outings, exercise classes and devotions, and she has a dinner table of five ladies who usually stay after dinner to drink coffee and just visit.
"We are all a little different, and we all laugh at each other," Ann said. "Other tables have fun too, but I think we have the most fun."
In September 2023, a group of residents from Morning Pointe of Powell got to tour the American Museum of Science and Energy, and Ann felt right back at home, although the exhibits had changed over time. That didn't stop her from trying out the Van de Graaff generator once again.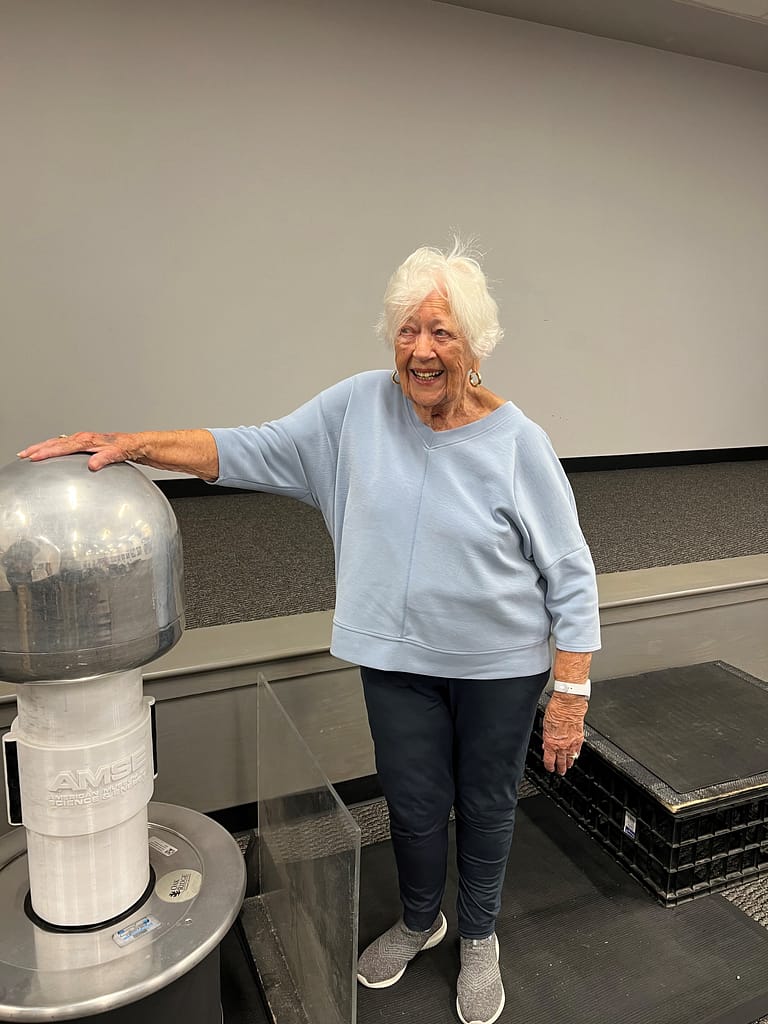 Ann, thank you for choosing to be part of our Morning Pointe community! We are glad you are here!